THE MOBILE Learning BLOG
IF IT'S HAPPENING IN LEARNING, YOU'LL FIND IT HERE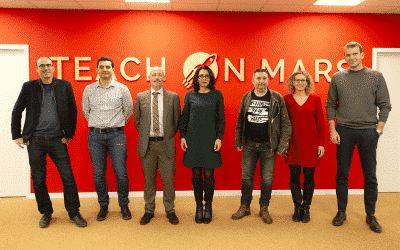 Teach on Mars and Inria, the French National Institute for Research in Digital Science and Technology, have announced the signing of a new research partnership which aims to build intelligent algorithms into learning systems to deliver more effective solutions for...
read more

It's training, but not as we know it!
Mars Attacks! is Teach on Mars' very own series of training modules on today's and tomorrow's hottest trending topics. They're short, punchy and slightly irreverent – and you can get the latest episode here!