BOOST THE PERFORMANCE OF YOUR SALES TEAMS
Your sales teams embody your organisation's expertise, know-how and values. Training your sales force will ensure your development. Give them the best: a system which follows them everywhere, meets their current needs and which they will enjoy! A unique, elegant, customised, gamified, gratifying and sustainable experience.
Foster irreproachable knowledge about your brand and products
Transform your salespeople, advisors and distributors into true experts of your offer. Brand history and values, new product references, ranges, collections and options – nothing will escape them thanks to short, enjoyable and effective training modules, accessible on the job and even offline. Offer them a unique brand experience to transmit your values and your history. Create elegant and impactful content quickly, deploy it instantly right into the hands of your entire sales force and see unparalleled engagement levels and a real impact on your results.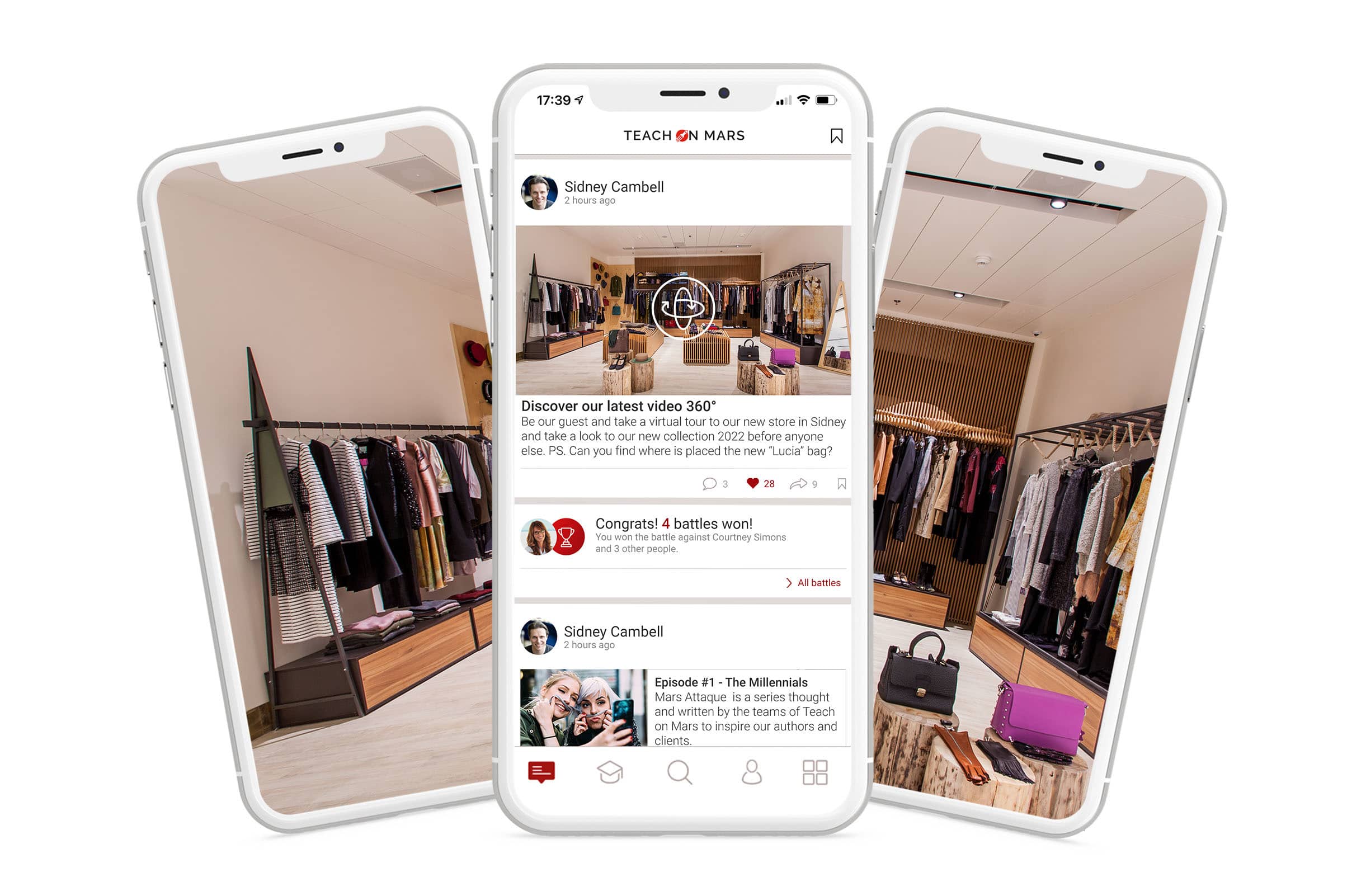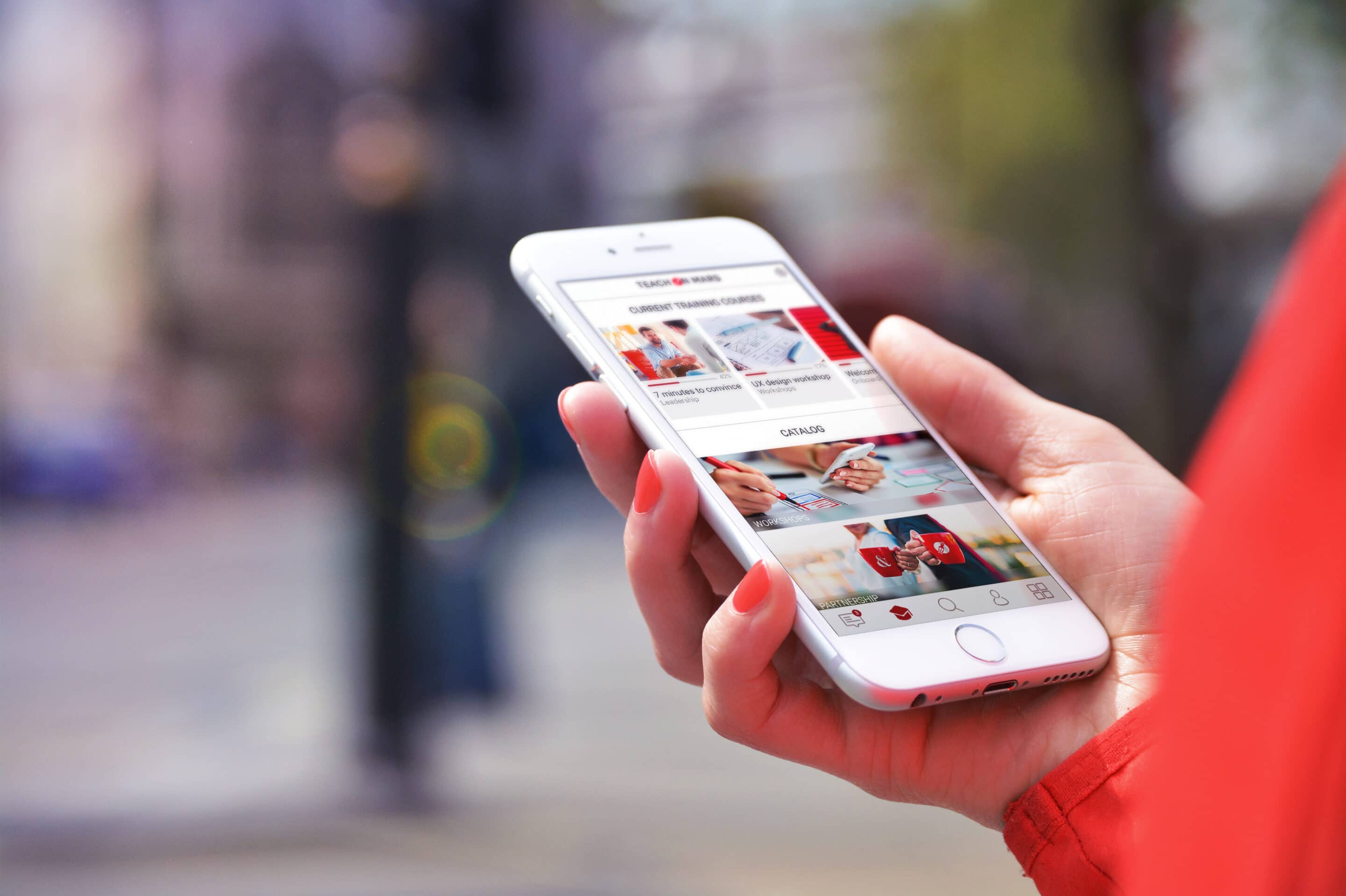 Enhance the pitch of your salespeople
Develop your sales teams' know-how. Enhance their pitch with detailed information, sales techniques and realistic role plays, self-assessments and profiling to customise their learning. Encourage the sharing of best practices and collaborative learning by creating a lively training system, which can even shed light on the key contributors of your network.
Create new drivers of motivation
Motivate your sales teams and distributors. Organise group challenges through games, competitions and challenges, to create positive rivalry in your network while establishing your main messages. You can also implement an "in real life" reward system, or even a certification programme, both of which are highly effective incentives for salespeople!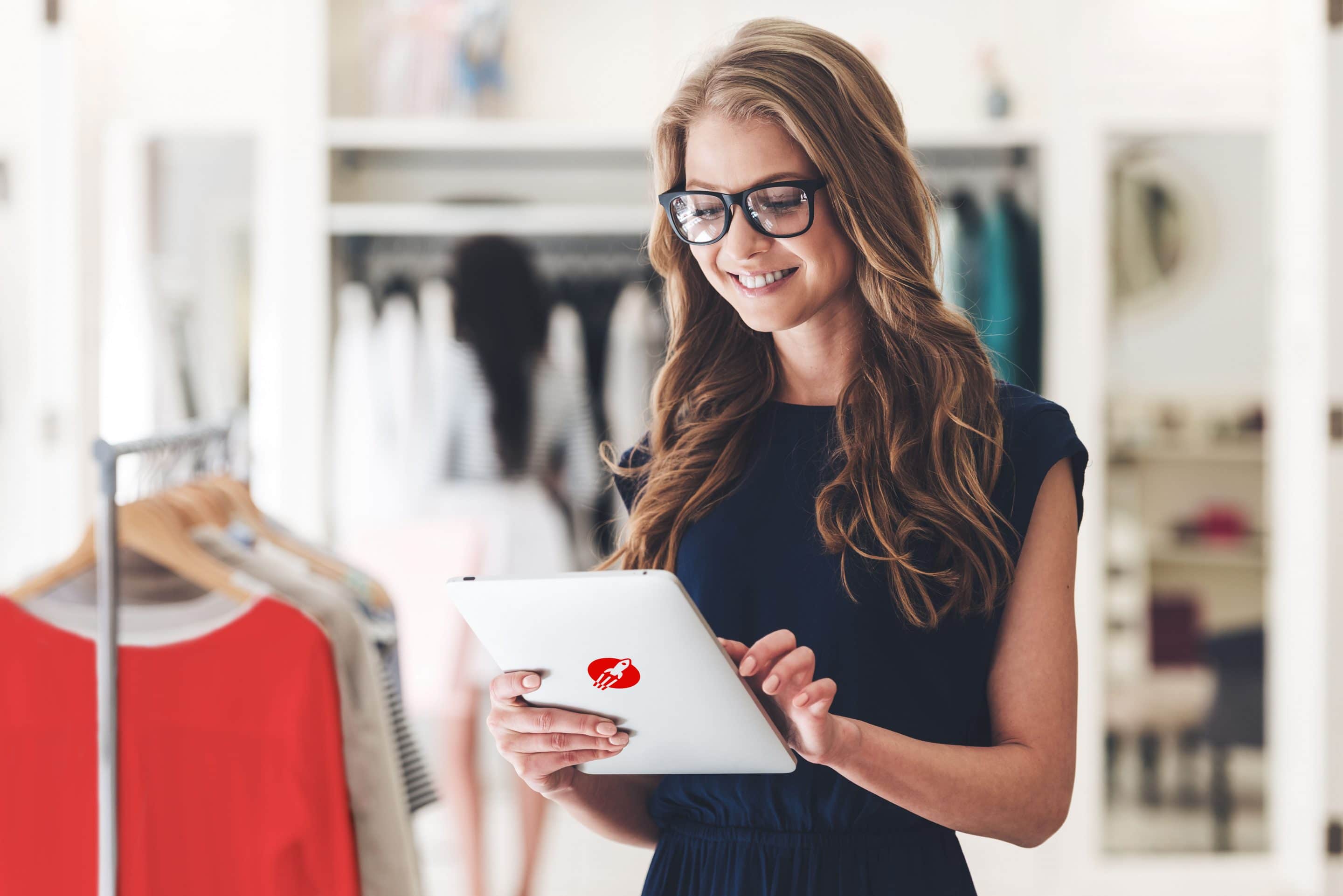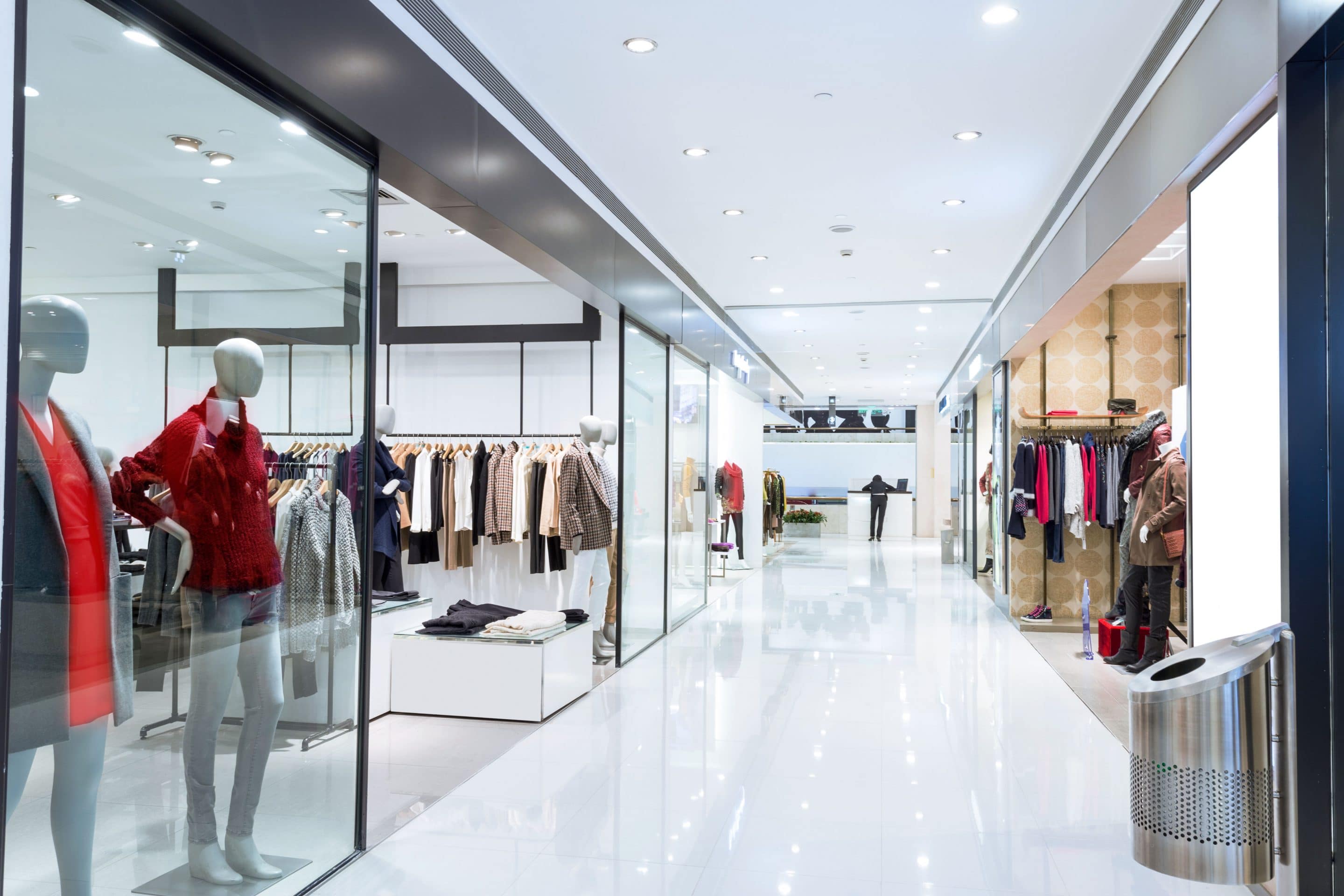 Coach and mobilise your sales teams
Take your team training and mobilisation initiative further: manage their skills development every day using a dashboard which can be consulted any time, assess skills, advise them, set challenges and recommend the most appropriate courses. There's nothing better than support dedicated to tangible results on the ground.