A UNIQUELY MOBILE EXPERIENCE
LEARNING WITH SOUL TO REALLY MOVE YOU
Designed and built from day one to look, feel and play like the very best mobile apps your learners love, Teach on Mars offers a simple, elegant and smart experience that slots straight into the modern learner's connected, mobile lifestyle. It's social, it's personalised, it's cool… and it will have users coming back to learn a little more and build a better future every day.
Modern learners demand engaging, rewarding and relevant activities that are instantly accessible on smartphone or tablet. Teach on Mars delivers.
Only we have a 100% mobile-native content authoring tool, so your teams will be creating killer mobile learning resources in no time.
Full cross-channel compatibility. Impactful microlearning formats. Off-line accessibility. Personalised learning recommendations.
Everything you need to make your learning as mobile and efficient as your learners.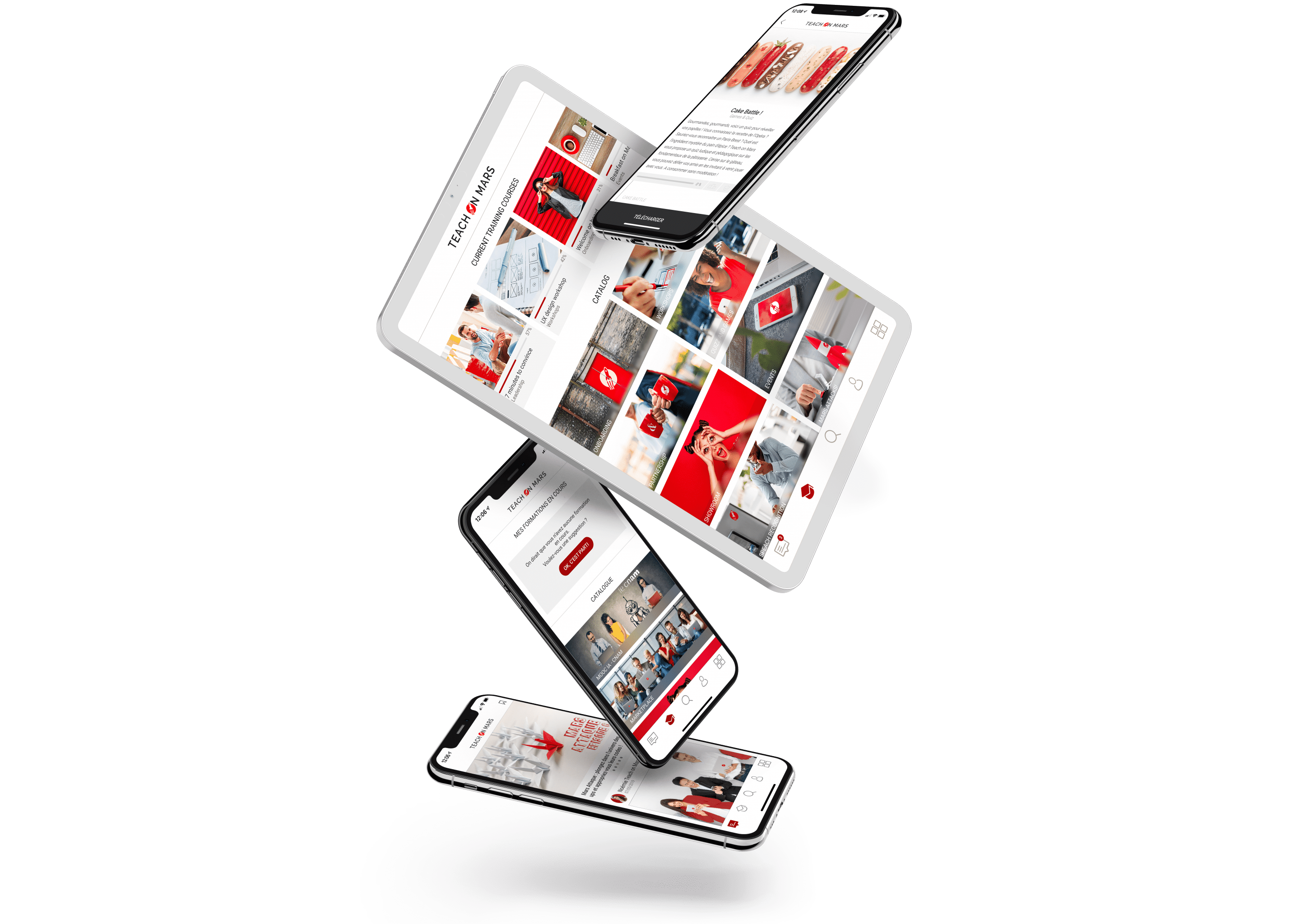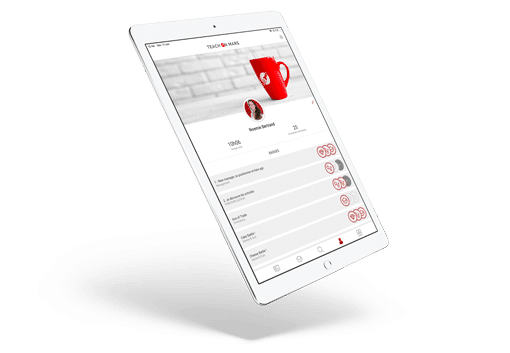 A PERSONAL LEARNING ASSISTANT THAT REALLY IS
Just like a personal development coach, the smartphone can now suggest engaging, targeted learning activities that will have a positive impact on individual and collective performance.
The smart algorithms that underpin our Teach on Mars solution analyse learning preferences and content consumption patterns to ensure every one of your learners gets a fully personalised experience.
And our social learning functionality means they can challenge colleagues, learn in groups and feel part of a dynamic community.
Fuel their motivation and keep them coming back time and time again for "just one more learning activity".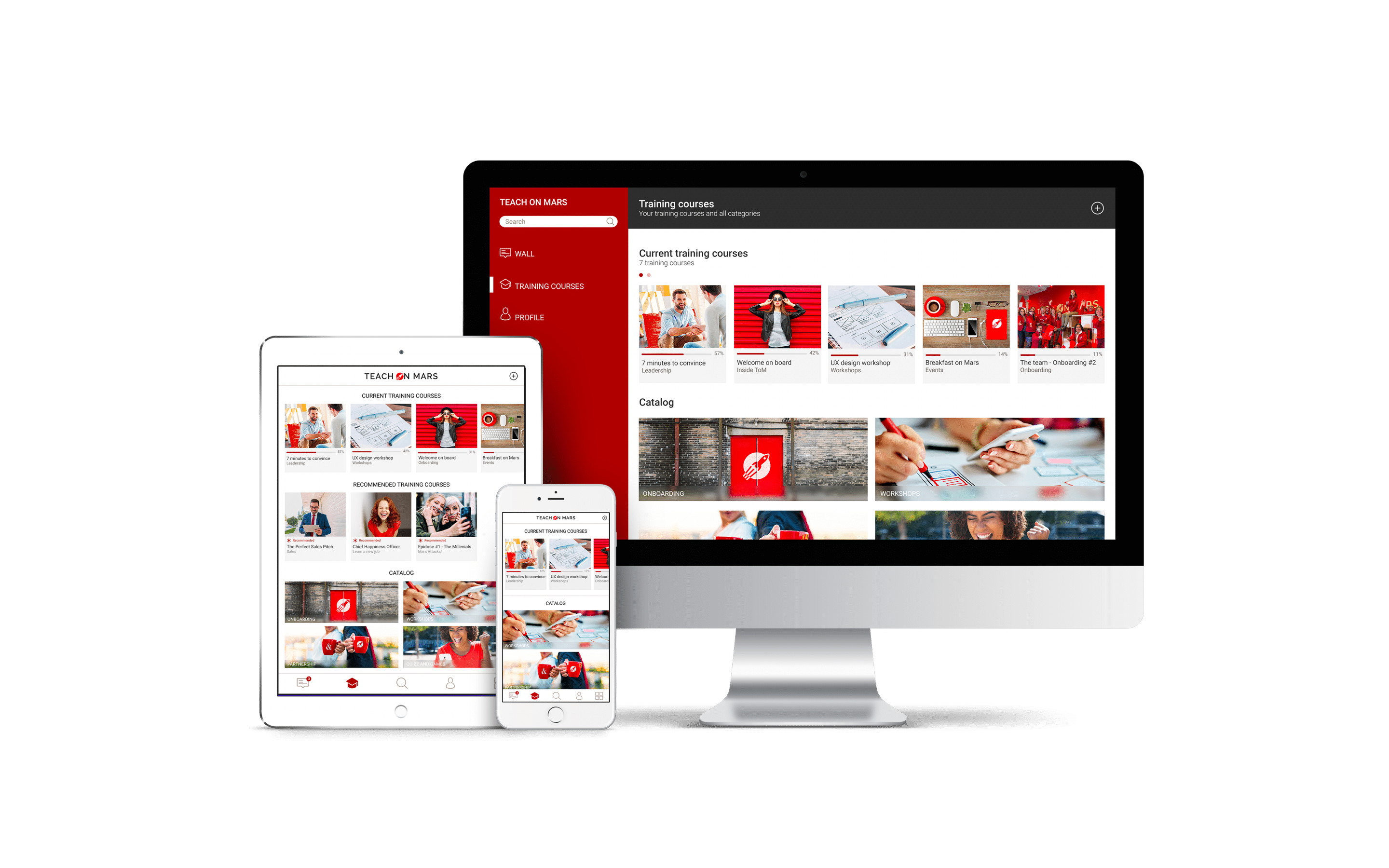 AN APP THAT PUTS THE LEARNER FIRST
Learners love Teach on Mars because it looks and plays just like the best-in-class mobile apps that everyone uses every day.
BUILD EXACTLY THE LEARNING APP YOU NEED
You want to offer your learners the best content, whatever its source. Teach on Mars integrates seamlessly with your LMS, CMS, CRM or content providers, and our class-leading API makes connecting complementary applications child's play. Let your trainers – even your learners – create attractive customised content.
Combine that smoothly with any third-party resources you choose, content from our Marketplace, or curated content. Then deploy relevant, varied learning across the whole blended learning cycle. You can even enhance your classroom sessions with Teach on Mars' real-time live learning games!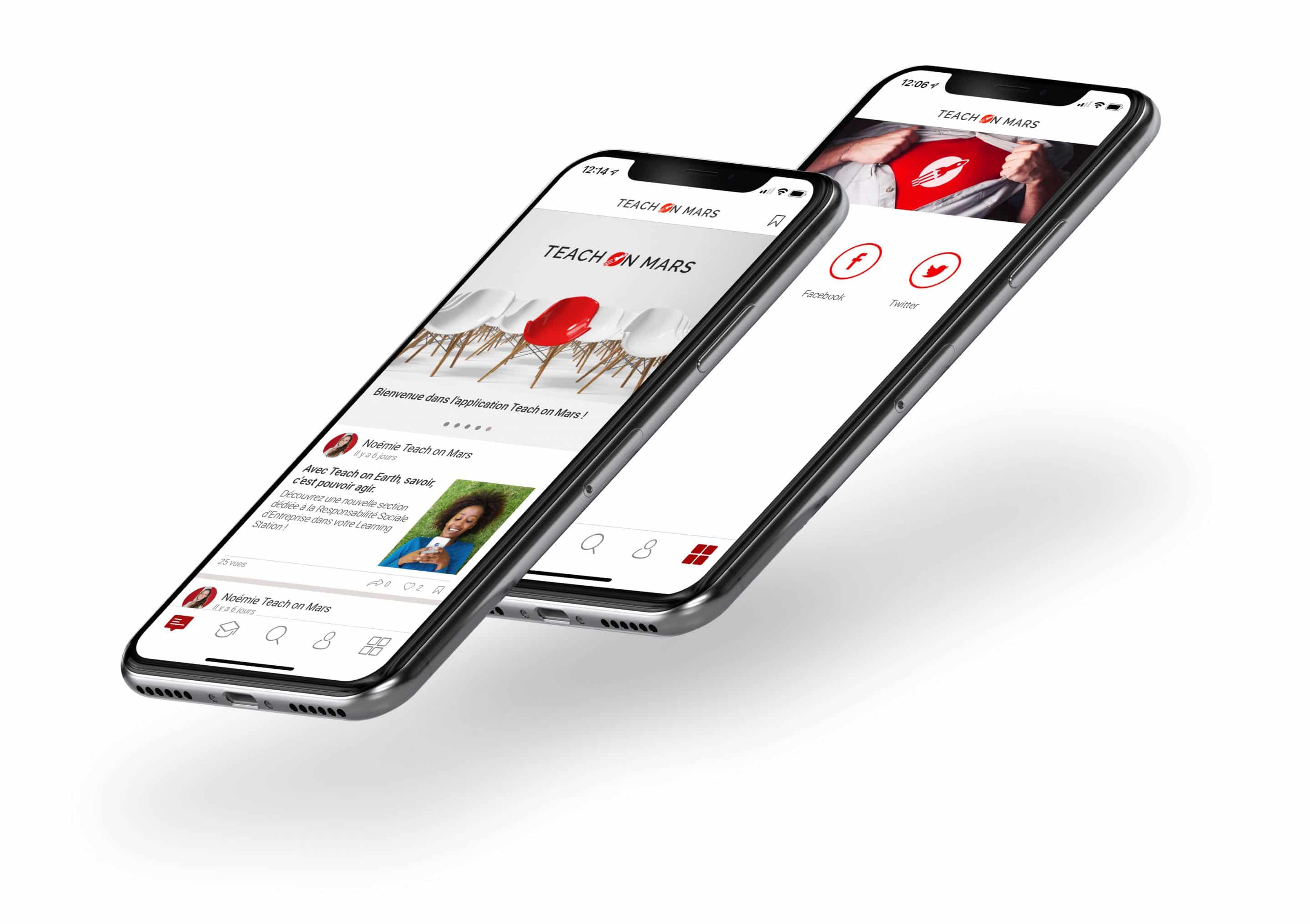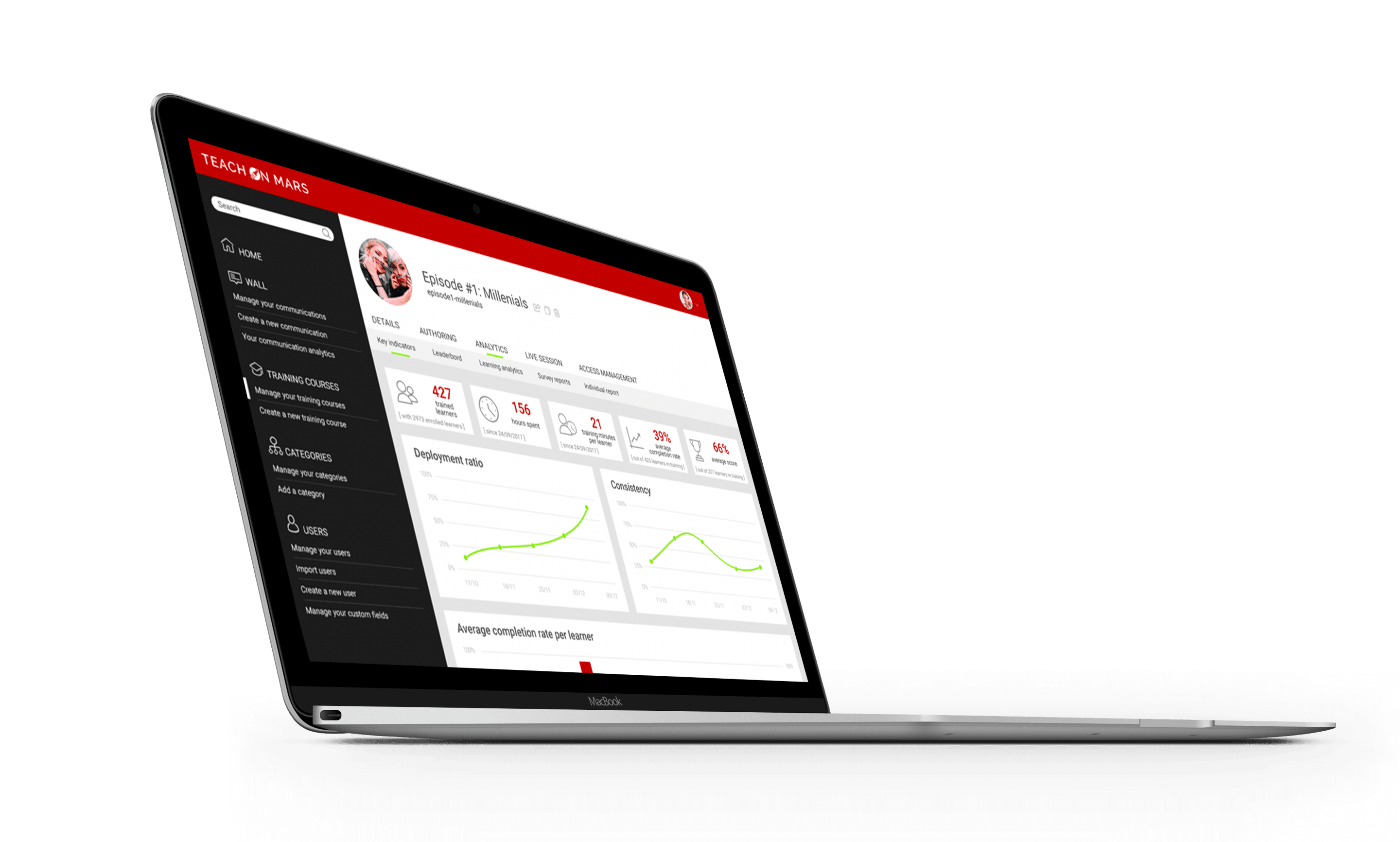 RELIABLE. SCALABLE. ENTERPRISE-STRENGTH.
Placing the power to learn whenever and however they choose in your learners' pockets does not mean you relinquish control of your business-critical skill development initiatives. Publish and distribute training paths quickly and easily.
Track and analyse the activity and performance of groups or individual learners in real-time.
Generate the dashboards you need to continuously improve your learning programmes and measure their business impact on the ground.