Engagement and learning culture
Get your learners on board with your training courses. Surprise them with relevant and original programmes. Develop their learning habits, so that training becomes part of their daily lives. Turn your company into a learning organisation supporting your business' performance and employees' fulfilment. 
Create a learning culture within your organisation​
As well as getting your learners on board with training, involve them in a real learning approach, thanks to a communication strategy which is as complete as your pedagogical strategy. Use different sorts of media, organise your campaign calendar, send targeted messages to your various user groups, etc. Through innovative content on a unique user experience platform, instil the desire to learn and make room for new training experiences.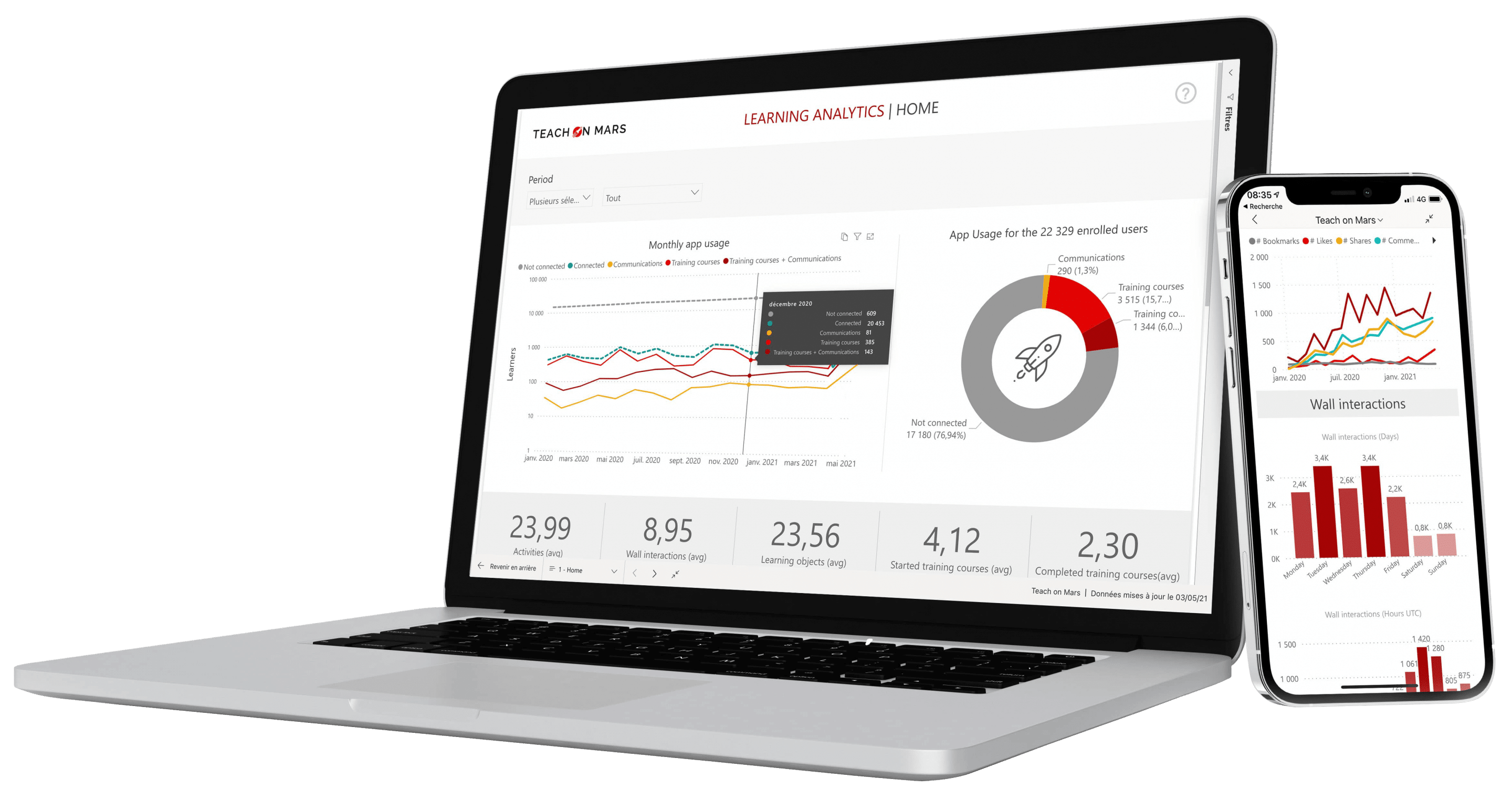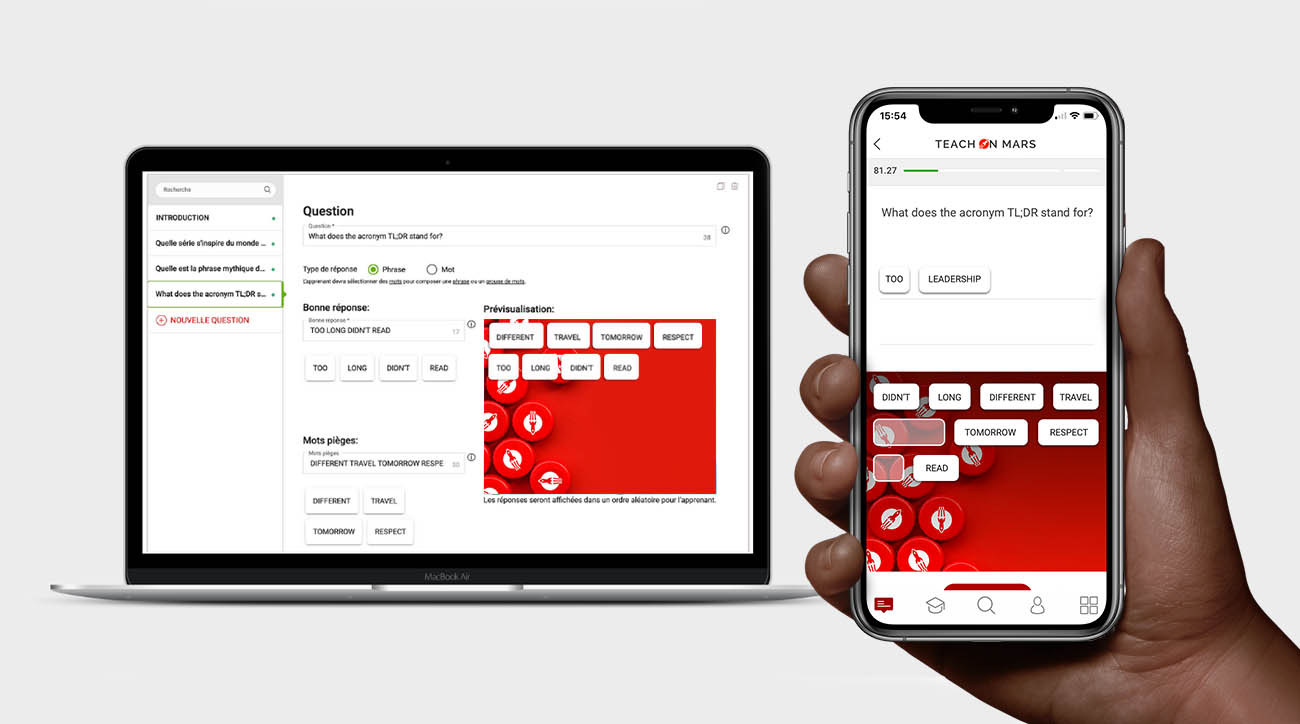 Provide lasting stimulation with a range of modalities
From engineering to deployment: combine the various pedagogical modalities to satisfy your learners' varied expectations, but also to propose original and delicious combinations: short courses and more comprehensive, gamified activities and conceptual presentations, targeted profiling and appropriate practical applications. Your learners are sure to find the right modality for them, and which will encourage them to return regularly to continue to learn and/or deepen their knowledge.
Use your community as a unifying lever 
Get the entire human ecosystem involved through peer learning, partner coaching, social learning, participatory learning and UGC (user generated content). Capitalise on your field resources, which remain close to operational concerns, to share best practices. Recruit more contributors and training ambassadors. Bring all of this together with a deft hand and promote the best aspects of your community to establish a learning culture at all levels of your organisation.