Wine and wine-making for everyone
The Learning Station is delighted to welcome a new prestigious publisher into the fold: the Ecole du Vin de Bordeaux! (Bordeaux Wine School) For the past 30 years, this learning centre has been transmitting the know-how and way of life of the Bordeaux vineyards to the widest possible audience. With a presence in 21 countries, the school and its community of nearly 300 accredited trainers deliver courses to 85,000 people each year.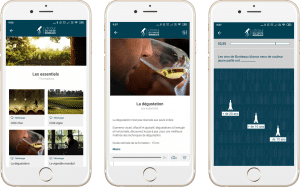 Would you like to surprise your customers, boost your sales or simply improve your knowledge? Whether you're a newbie, enthusiast, amateur or professional, set off on an introductory journey to the very heart of Bordeaux wines! You'll be guided by winemakers, oenologists and sommeliers who will be delighted to help you learn about their profession and passion.
Here's an overview of what the Bordeaux Wine School can offer you, in no fewer than 5 languages (French, English, German, Japanese and Chinese):
Understand the art of wine tasting and wine vocabulary
Discover the different stages involved in producing a wine, from vine to cellar
Learn about the vineyards of France and those around the world
How to serve your wine in style
Explore the 6 families of Bordeaux wine.
These demos will soon be available in the Extra-pro category of the catalogue.
* Excessive alcohol consumption is dangerous for your health. Drink responsibly.
Eco action
In other end-of-year news, non-profit Teach on Earth is offering new content to support the European Week for Waste Reduction, held from November 16 to 24, 2019.
If you weren't able to take part, there's still time to explore the following training courses (CSR category):
"Serial litter: time to take action!" in collaboration with Surfrider Foundation Europe, on the issue of plastic waste and ocean pollution, designed to encourage consumers to reduce their waste
"Sorting your waste in Paris: become a recycling expert!", created to encourage Parisian citizens to adopt the latest recycling guidance.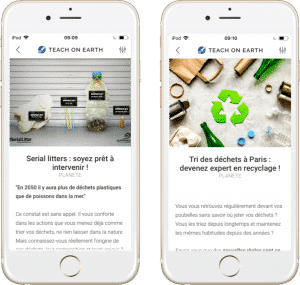 Would you like to make this content available to your learning community? Please contact Eléonore Chiossone, our Sustainable Development Initiatives Manager.
Always more choice
As you can see, an original and high-quality selection of material awaits you on the Learning Station, where you'll find more than 200 turnkey training courses to accelerate all your mobile learning projects!
Explore and discover content designed to boost your application in 2020 from the following sources: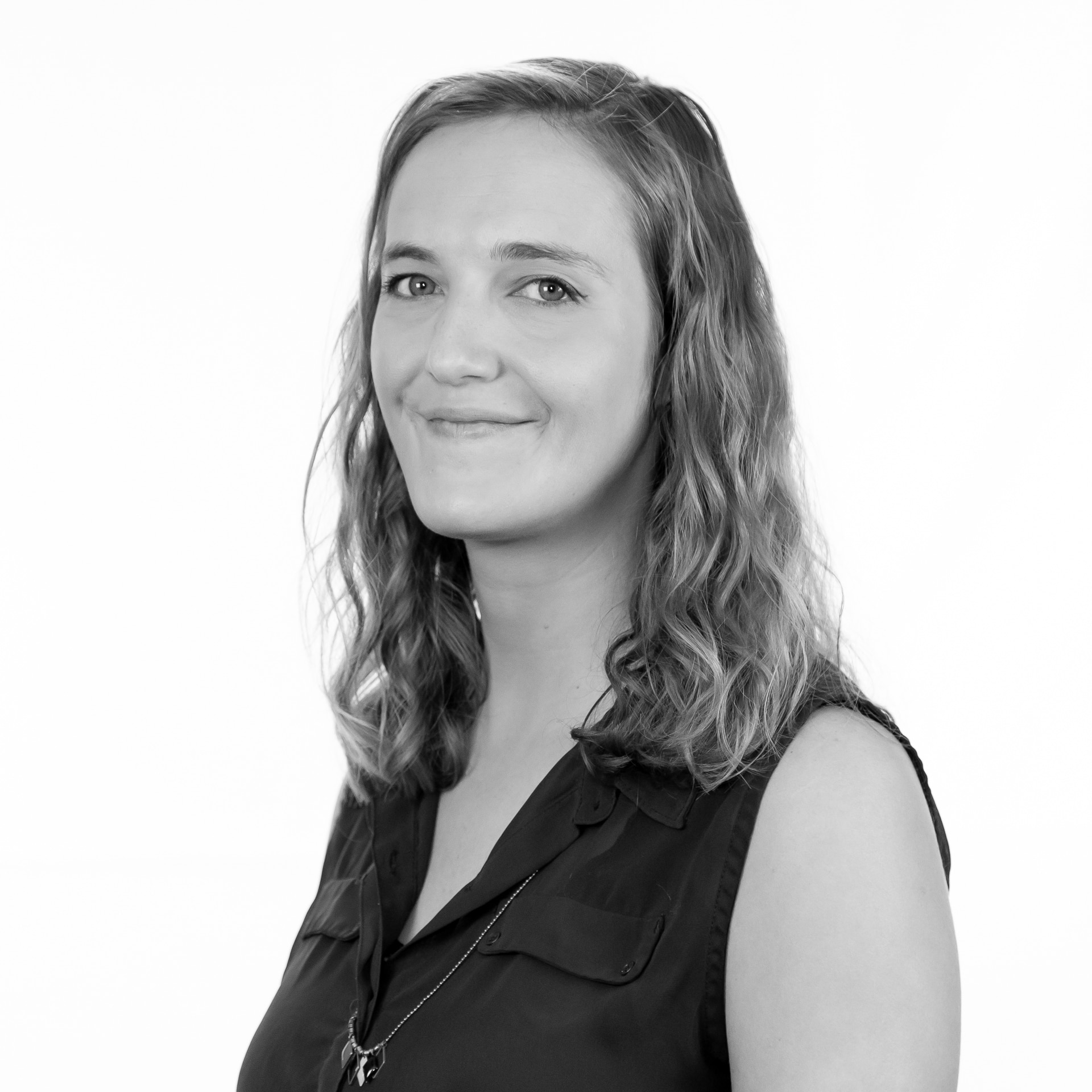 Because even the fastest ship in the galaxy needs literary horsepower in the cockpit, Delphine teleported aboard the Teach on Mars rocket and set a course for the brand new Learning Station. She's 50% humanities junkie, 50% innovation addict, and 100% steady hand at the helm.