Good news for all English speakers: almost a quarter of the off-the-shelf content in the Teach on Mars catalogue will now be available in a bilingual version. A great way of facilitating all your international operations, in both the language of Molière and that of Shakespeare.
Calling planet Earth… This is the Learning Station!
You asked us for it, and it's now here. We offer some forty turnkey bilingual titles that can be added to your Teach on Mars portal, both as standalone courses and in packages.
Innovation, professional effectiveness, management, soft skills and more: find the details of all titles now available in translation in the Learning Station catalogue, in both French and English!
If the title you're interested in is not yet available in translation, our partner publishers can of course provide you with one on request.
If you're interested in several different types of content, our discovery offer could also be just what you're looking for, with bilingual themed packs at ultra-preferential conditions. Find out more about this here, or in English here!
Focus on digital transformation
This month also features scheduled new releases on digital transformation. With Skillsday, raise employee awareness of digital issues through a new suite looking at the various professions currently being reinvented in the digital era.
The course covers:
Digital immersion,
Digital and management,
Digital and HR,
Digital and retail,
Digital and ecosystems,
Digital and brand image,
Digital and marketing.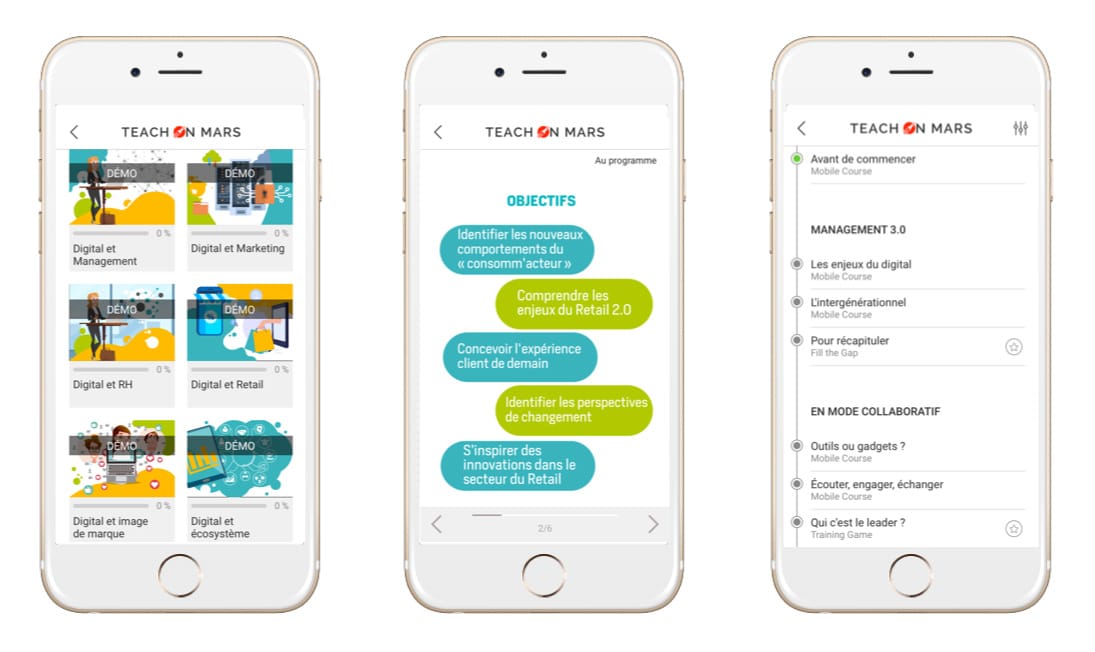 With Kokoroe, blend the formats you offer your learners by adding a suite of 10 podcasts on digital transformation to your catalogue! Topics include the future of work, collaborative leadership, blockchains, AI, IoT and robotics, virtual reality and chatbots: these episodes made with leading experts will help you decipher all the key challenges and trends related to this issue.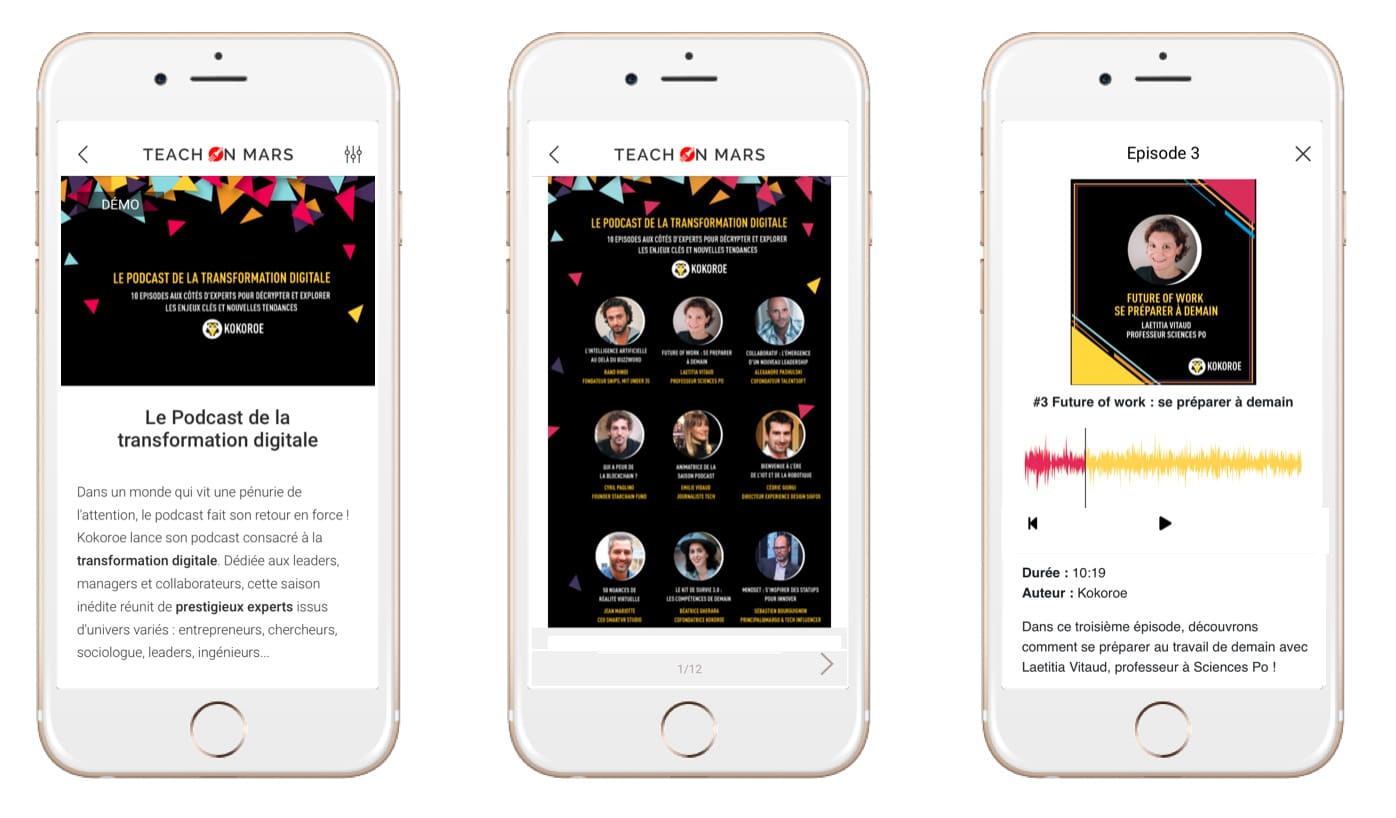 Another training course from this publisher has also been added to the catalogue, introducing you to the delicate art of constructive feedback. Often avoided, sometimes dreaded, but a fundamental pillar in the professional development of your employees! So what are you waiting for?!
Want to see all these new releases in their demo version? Head to the Innovation, Marketing, Human Resources, Management and Soft skills categories of the Learning Station in the Teach on Mars app, of course (via the App Store and Google Play)!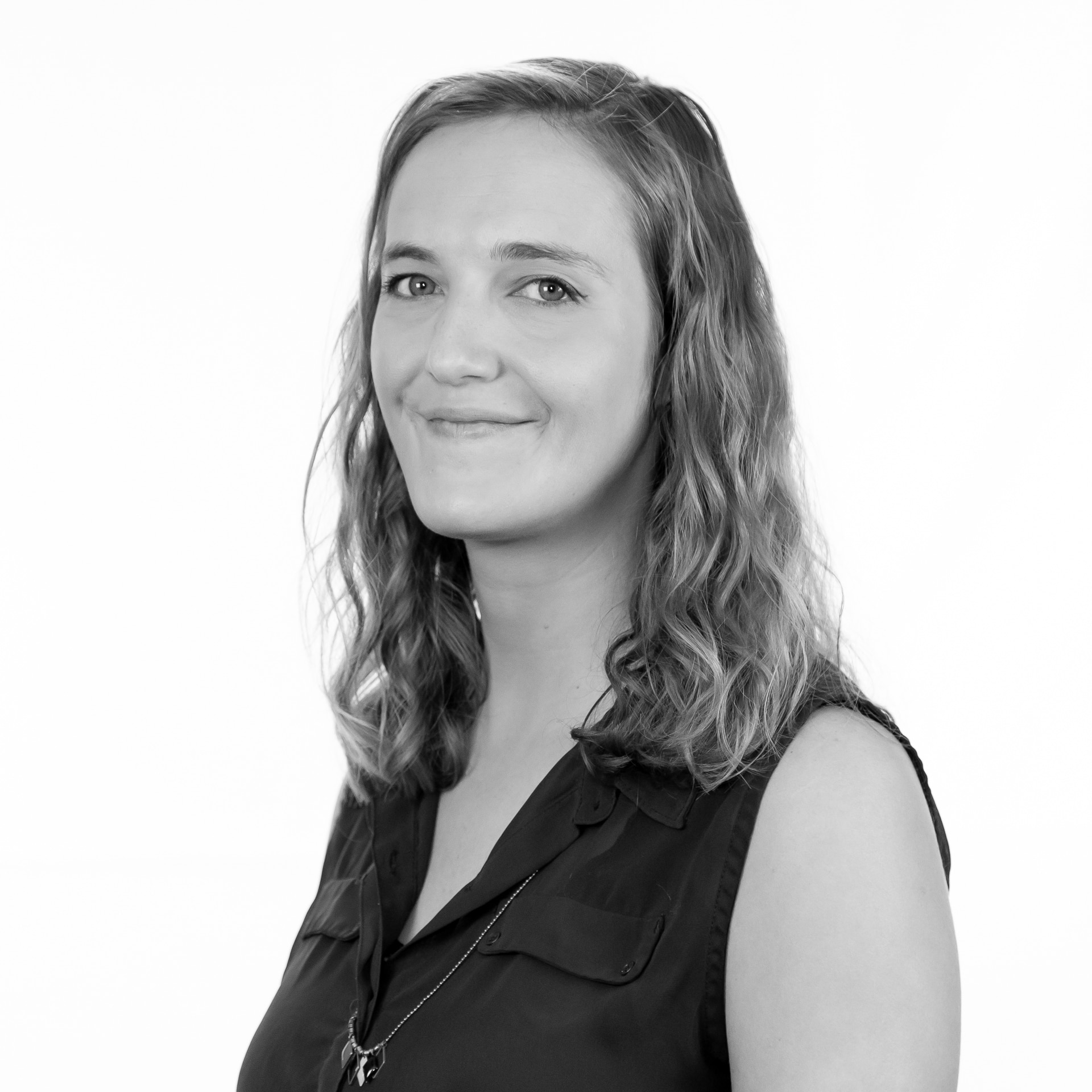 Because even the fastest ship in the galaxy needs literary horsepower in the cockpit, Delphine teleported aboard the Teach on Mars rocket and set a course for the brand new Learning Station. She's 50% humanities junkie, 50% innovation addict, and 100% steady hand at the helm.