For companies, premature resignation goes hand in hand with losses of time, money and productivity; without forgetting the negative impact on other staff members. This type of resignation happens more often than one may believe: in France, one in five employees leave their company after just 3 months. 4% of them even decide to leave after their very first day.
The induction procedure for new hires is therefore a crucial step in your firm's hiring procedure. Training, in particular, is indispensable for welcoming and retaining employees as these 3 examples of m-learning-based onboarding illustrate.
The definition of onboarding
Onboarding refers to the intake and induction procedure for new employees implemented by a company. This term therefore includes all the steps taken to welcome young recruits and to ensure they feel comfortable aboard their new "ship".
In more concrete terms, onboarding allows companies to teach new employees about tools and internal procedures, but also helps them to properly assimilate the firm's strategy and values. In other words, it conveys to them all the rules, knowledge and soft-skills required to integrate in the best possible way.
Example n°1 : discovering the company using an escape game
Do you want to offer new employees an original way of discovering your company, the various occupations and your work environment? All of this while encouraging them to create bonds with their colleagues as soon as they join the company? Why not opt for an escape game thanks to your onboarding app?
Enabling cultural integration
Escape games, which usually entail escaping from a room by solving a number of enigmas, can be remodelled to suit your company, to create an unrivalled induction experience.
Through digital treasure hunts, enigmas and quizzes, new recruits can explore your company in a fun and innovative manner.
A surprising, original and efficient way of teaching them about the features of your products, communicating with them about internal procedures, presenting the departments and conveying the key dates and events of your company.
Games are a highly efficient way for people to grasp new information quickly. Better than traditional intake guides, digital escape games can help to considerably accelerate the induction procedure.
Communicating company values
Games are an amazingly efficient communication tool. That is why they make the ideal method for communicating the values of your company to new recruits. For example, the simple fact of offering such original onboarding is synonymous with attractivity and modernity: a real plus point for your image.
But creating a digital escape game is also an opportunity to offer a customised experience to plunge participants in your company's universe. Through fun initiatives, new hires can grasp all there is to know about the company and its culture. Activities carried out in the escape game can also reflect the professional practices recruits may be asked to implement as part of their job (connecting to a specific tool for example). Recruits therefore become fully involved in their own integration.
Motivating new employees
Unlike more classic onboarding processes, the striking feature of games is that they spark interest, engagement and involvement. A customised escape game can enable people to discover your company in the best possible conditions. For new employees, it is not only an entertaining and social activity, it is, more importantly, a real lever for fuelling long-term motivation.
Example n°2: developing skills through gamification
Using an escape game or a serious game is not the only way of using games as part of your onboarding strategy. Indeed, gamification also allows you to turn the various steps of the induction process into fun and engaging experiences. With this in mind, m-learning is particularly efficient when it comes to supporting new recruits, while giving them a feeling of development and progression, similar to what they would feel while playing.
In most cases, gamification provides a score or reward system. Let's take the example of a new employee learning about the business-specific software used within the company. The recruit might receive a badge certifying their skill level at the end of each module. To boost the entertaining aspect, a certificate generated by the platform, as well as a trophy can also be presented upon finishing the entire training course.
Example n°3: prolonging knowledge through micro learning 
Employee induction challenges are not limited to offering a warm welcome and entertaining training. In reality, onboarding is a long-term endeavour: once employees are well established in the company, they require at least 6 months of support in order to revise or deepen the knowledge they have acquired.
This is a considerable challenge because many induction courses don't really offer employees all the skills they need in order to be proficient in their jobs. Shortcomings can cost the company a great deal and generate turnover. Fortunately, micro learning is the perfect tool for setting things straight.
Learning at one's own rhythm
This training method involves short and accessible pieces of content, enabling people to develop skills little by little with increasing difficulty levels. The aim is to get to the heart of the matter, to provide employees with the knowledge they need to succeed, without overloading the course with superfluous information.
In more tangible terms, micro learning allows each training segment to be broken down into several modules, each focusing on a single concept. It makes learning much more digestible, clear and logical for new recruits, who will develop skills little by little.
This type of training is especially efficient because it is accessible anytime and can be consumed quickly thanks to mobile learning. Employees can therefore learn whenever they wish, depending on their working rhythm and focus on the themes of their choosing.
Validating skills
To successfully onboard a new recruit, regularly verify that the skills necessary for the performance of the person's task have been fully acquired. Hence the value of regularly proposing interactive content, enabling them to validate their experience, and to discover certain aspects about the job and the company.
These quizzes, which can be done easily using a smartphone, can also be offered at specific moments. In this way, employees discover the content little by little, as they progress. The quizzes on offer can also be linked to subjects covered in the latest training modules. They can place an onus on key facts to recall in the training course.
M-learning is much more than a tool aiming to make company training more mobile. It is a real source of support, which helps create new kinds of learning, engages employees and creates an emotional bond with the employer brand. The experience gained during onboarding, in particular, helps achieve successful integration, but also transmits company values and helps to retain talent. Mobile learning can also be used long-term when an employee is leaving, for value-creating offboarding.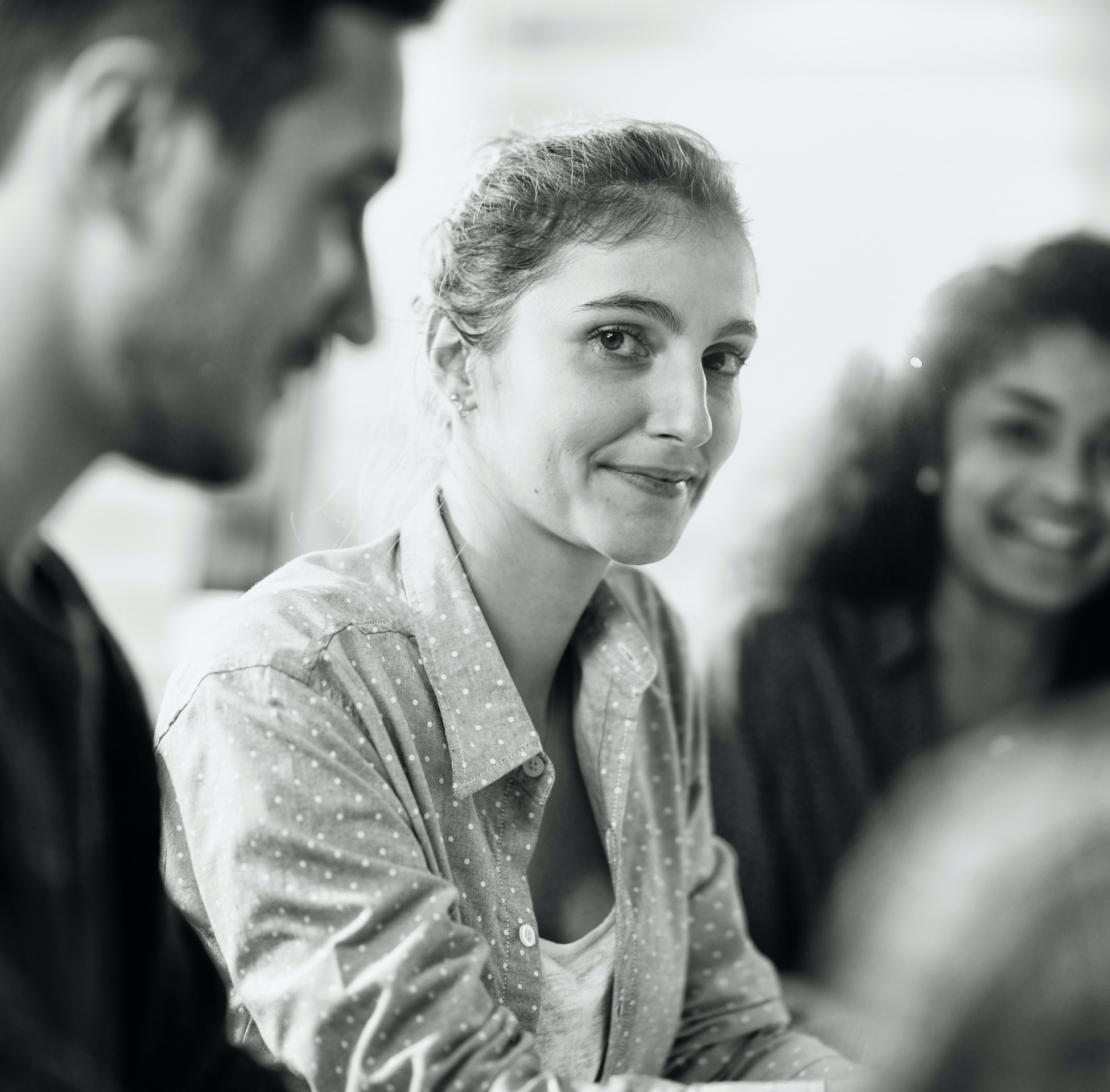 Deborah has navigated 10 years between different tech startups with a focus on education and modern learning. Passionate about new technologies, she uses her communication skills to help Teach on Mars shine within the Digital Learning galaxy.