More and more clients are using our Teach on Mars application to digitise their integration procedure by offering innovative, gamified and engaging onboarding. Teach on Mars gives you the lowdown on the benefits of offering a digitised integration procedure on a mobile application.
A guided integration for newcomers
Onboarding a new staff member is a crucial stage for everyone involved. For the company which invests time and resources to onboard the new entrant, for the manager and teams who support the new colleague and their skills acquisition, and for HR who track the person and build their awareness at each stage of this integration.
Offering introductory content prior to arrival will enable employees to gain basic knowledge about topics you deem appropriate:
The history of the brand for example, to enable new entrants to better grasp the identity and values of the company they are joining
The enterprise organisation, its team and perhaps some information relating to the internal organisation.
Information not to be missed: tools and equipment, rights and benefits
The integration programme: so the person has a clear vision of the progress to be made
A gamified programme
The programme must engage your learner and the best way to maintain enthusiasm is to gamify the integration. The entertaining aspect of onboarding should not be accessory and must help to ramp up skills. Therefore:
The programme must be visible and the steps clear and defined. In particular, this enables the manager to see the stages at which he or she must provide in-person input.
Make the various steps of the onboarding conditional on success in earlier stages of the programme. E.g.: to shadow a colleague in a meeting, the person needs to succeed in the quiz about brand history.
Officialise intermediary stages with levels or titles: "young Padawan of the company", "Jedi", "apprentice master Jedi", "master Jedi", enabling you to create continuity throughout a career; with the "master Jedi" representing for example, the sponsor of a new employee. This offers guaranteed benefits in terms of retention and engagement.
Of course, new employees are trained using mobile learning programmes which are available directly on the application.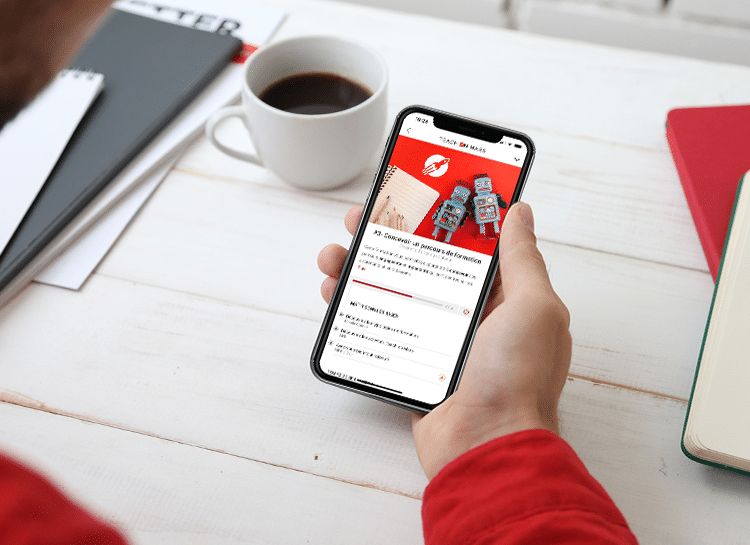 Make onboarding evolve easily to stay impactful
With the survey, learners can provide feedback and adjust their programme so that it remains optimal. It is also possible to provide a form enabling an observations report to be uploaded. A particularly efficient tool for understanding the needs of new employees.
Provide satisfaction surveys and polls
Offer guidance and areas in which to share observations reports
Provide simple and practical exercises to supplement the integration experience
Once your onboarding programme has been created, nothing is stopping you from making it available to your entire population of new recruits…or even to all of your learners. It is now considered essential to re-onboard all employees at key stages of their career.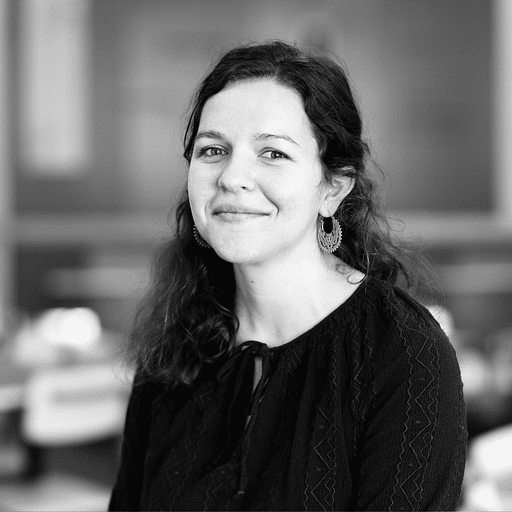 D'abord éditrice de manuels scolaires, professeure et coordinatrice pédagogique à l'Université, Julia a rejoint l'équipe Learning Experience chez Teach on Mars pour apporter ses compétences en pédagogie. La gamification et la différenciation pédagogique sont notamment ses chevaux de bataille.