LMS, LXP – these two abbreviations are staples in any e-learning, digital learning or mobile learning project. While it's clear that these two types of platforms are different, sometimes it can be hard to explain what sets LMS and LXPs apart.

What follows is a recap and description of these two concepts, aiming to highlight their most striking differences for administrators and learners alike.
What is an LMS? 
A Learning Management System is a training management platform. This kind of platform has two objectives: firstly, to help you manage all of your organisation's training initiatives. Secondly, to allow you to deliver courses in several ways (e-learning or hybrid), and disseminate appraisal systems (exams, certifications, etc.).

Some LMS include Syfadis, Cornerstone, Talentsoft and Saba.
What is an LXP? 
A Learning Experience Platform is a learner experience-centric training platform. To deliver an optimal learner experience, LXPs use educational, gamified and social features to provide learners will all the tools they need to develop skills in a particular subject area.
Mobile learning is one example of an LXP-type platform. In this configuration, training pathways are adapted to smartphones and allow learners to train in an intuitive and engaging manner.
To sum up, LMS provide a training control aspect which you don't necessarily find with LXPs, while LXPs focus on learner-centric features, which can be a weak point for some LMS.
Can you use an LXP as an LMS?
More and more small and medium sized companies (SMEs) are opting for LXPs, which offer a training solution sometimes at a lower cost than with a traditional LMS. The enhanced features of an LXP such as Teach on Mars, enable you to manage a digital training project from design to statistical analysis and diffusion. So, the answer is a resounding YES, it is possible to use an LXP as a LMS depending on your needs.
Can you expand your training offering using an LXP when you already have an LMS?
Most of our major corporate clients start in this way. When it comes to mobile learning, for an exceptional user experience, the only solution is mobile first, as responsive design doesn't offer fully optimised navigation. So, in order to train populations on the move, or those who are difficult to access, a mobile learning solution is the best option. Our clients usually opt to train their populations using their smartphones, particularly in the retail, luxury, banking and health/safety sectors.
A perfect example of this is Kenzo/Givenchy, who started the project with a myriad of platforms, and ended up merging them all together into a single application in 2021.
Summary table of LMS and LXP differences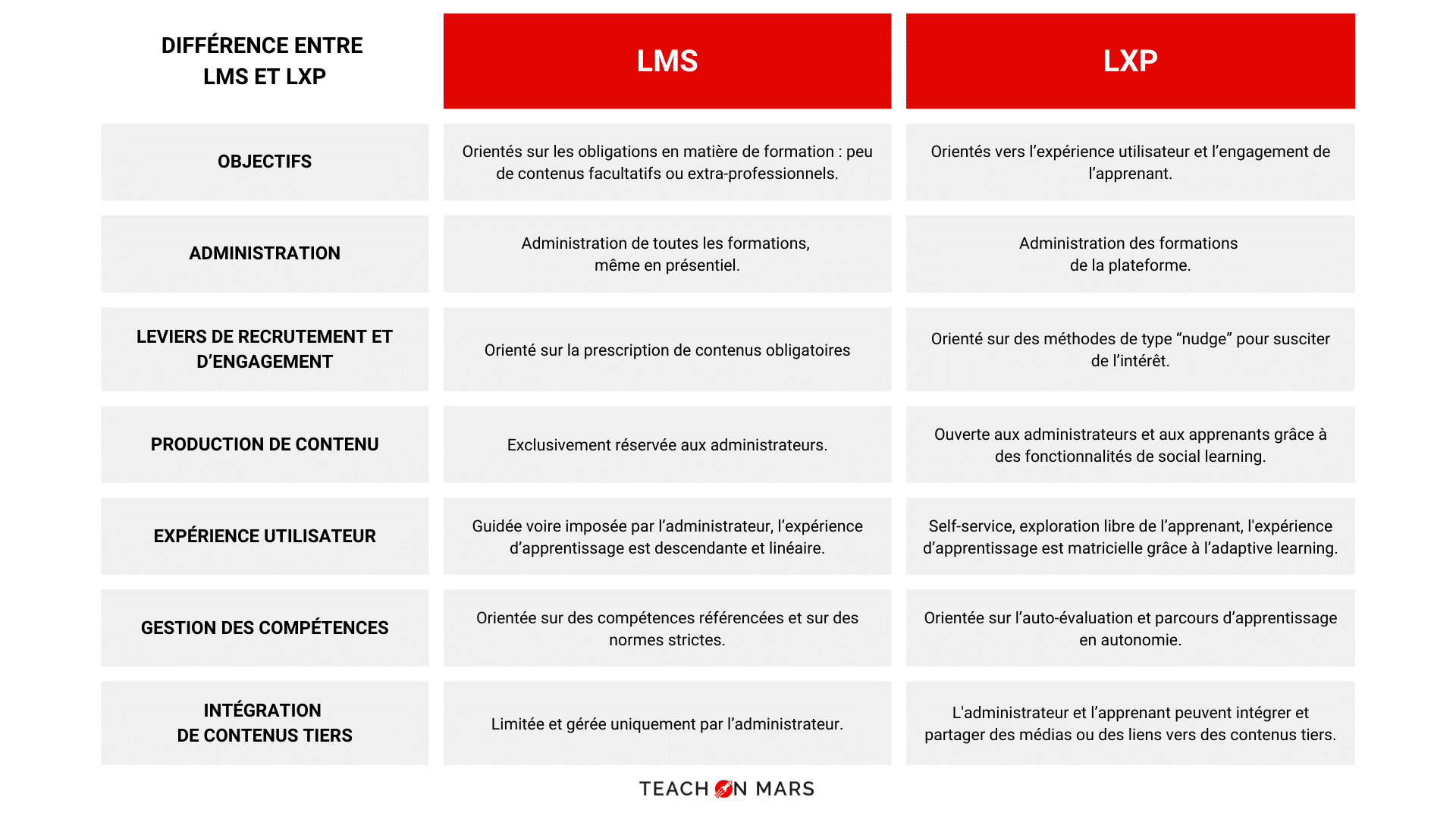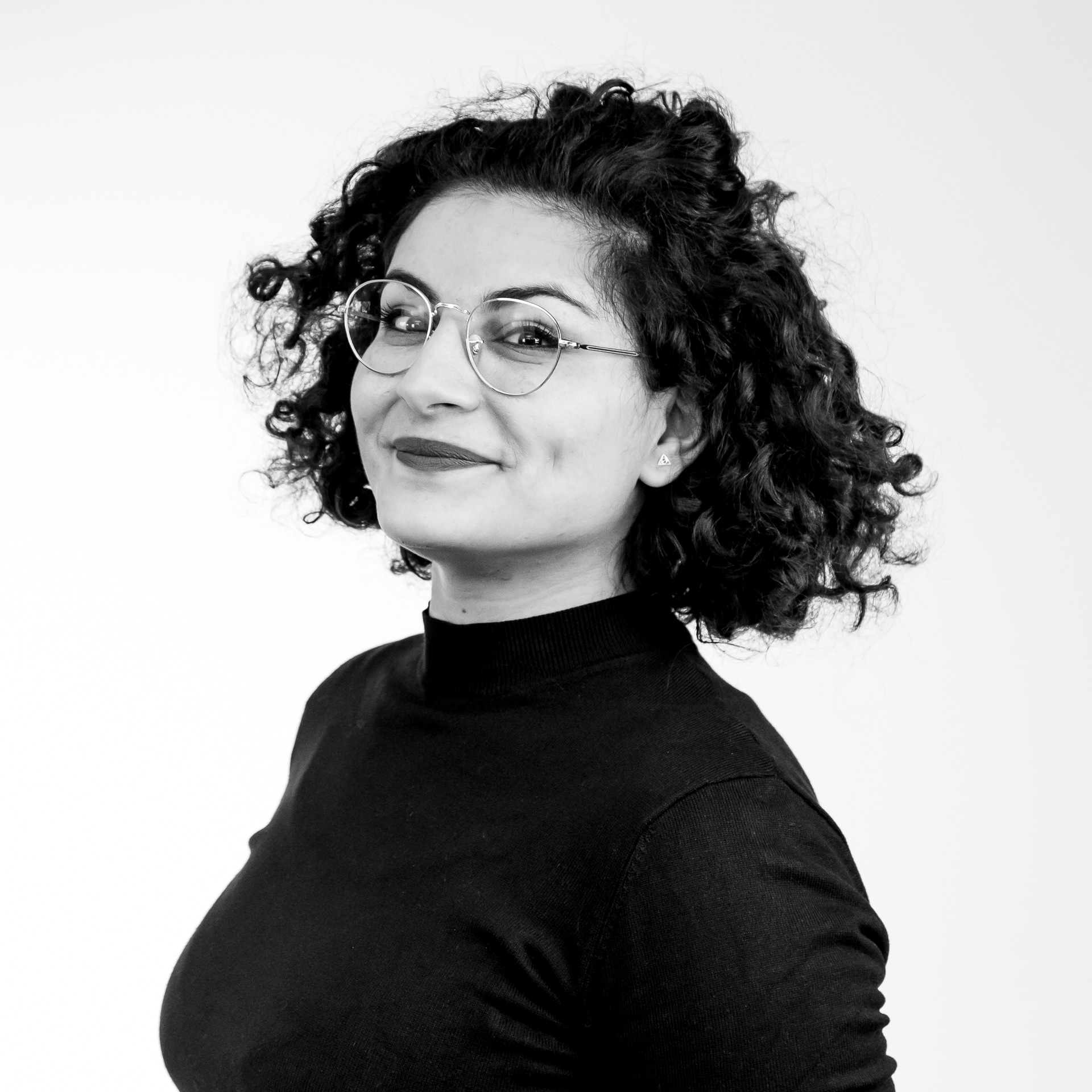 Anissa est Cosmic Trainer au sein de l'Academy, avec une solide expérience dans le monde de la formation et de l'animation de communauté, elle accompagne désormais les clients dans leur prise en main de la solution et dans la réussite de leur projet mobile learning.