In a new report by Gartner Inc., Teach on Mars is named as a key vendor of modern learning solutions that can help organisations leverage their culture to continue performing in times of uncertainty.
The Coronavirus pandemic did more than just bring the global economy to an almost complete halt in the space of a few short weeks. It called into question everything the global business community thought it knew about doing business.
Every organisation has felt the impact of a crisis that no one saw coming. Activity, revenues and growth have all been in free-fall across the board since the end of Q1 2020. According to a June 2020 report from BNP Paribas, Gross Domestic Product across Europe will fall an unprecedented 7.5% in 2020. Research by the European think-tank SME United into the small and medium business sector suggests at least 90% of companies have suffered some disruption to their revenues, with as many as 20% having to shut down completely for several weeks when the crisis was at its height.
We have seen immediate and drastic responses to this devastating slowdown. The numbers make grim reading. The European Commission predicts that unemployment across the Euro zone will be in excess of 9.6% for 2020, while private corporate investment is expected to be down by more than 15%.
Job cuts and cost-reduction programmes won't help in the mid- to long term
Clearly, cutting jobs in many cases looks like the only credible short-term tactic to deal with reduced activity levels. More than 44 million new claimants filed for unemployment benefit in the US in the 3 months between mid-March and mid-June, and as of the end of Q2 2020 more than 26% of all jobs across Europe are thought to be under threat (Catalyst Report, The Impact of Covid-19 on Job Loss, June 22, 2020). Shedding headcount, however, will not help organisations deal with the arguably more complex twin challenges of managing through a period of unparalleled uncertainty and maintaining motivation and performance levels across a workforce which has had to switch to a virtual management model almost overnight.
In its April 2020 report How HCM Technologies Can Support Cultures That Perform in Uncertain Times, Gartner argues that most powerful asset a company has in our new post-Covid 19 business landscape is culture. The organisations that will continue to perform – and maybe even thrive – through a crisis which most experts still believe is far from over, are those which succeed in safeguarding, communicating and disseminating their culture.
A culture which is compellingly articulated, fully understood and properly translated into behaviours and actions will bring multiple benefits to an organisation at uncertain times like these:
Employees feel a heightened sense of connection, motivation and belonging which goes a long way to overcoming the challenges of remote working and dealing with an uncertain future.
Managers and employees alike have a strong frame of reference around which they can build the customer experience and service which now more than ever will enable exceptional companies to set themselves apart.
Clearly identified values and culture reinforce the company's value proposition and brand reputation in the eyes of the customer in a highly competitive marketplace.
The Gartner report identifies the three critical gaps that most organisations need to address in order to improve employees' ability or readiness to apply their culture – Knowledge, Mindset and Behaviour.
According to Gartner analysts, Human Capital Management technology solutions can help organisations grappling with the challenges of uncertainty do a better job in the most important culture alignment focus areas:
Monitoring and understanding the reality of their culture today.
Equipping employees to apply culture in their day-to-day work.
Empowering leaders to reinforce culture through optimised processes and systems (which eliminate systemic barriers
Culture hacks and leadership moments
Teach on Mars is one of a select group of sample vendors singled out by the Gartner report as offering the kinds of solutions that can be particularly effective enablers of consistent and powerful connection of the workforce to the culture of an organisation.
The report authors underline the potential of mobile-led, microlearning solutions like Teach on Mars to deliver frequent, easily accessible and job-relevant knowledge on culture application to employees. They see clear value in the capability of these solutions to "support brief, targeted and often time-sensitive training […] typically executed via video accessible on mobile devices" and to " reinforce adoption of culture hacks and leadership moments through continuous (and often repeated) learning interventions".
This is a perfect illustration of one of the key convictions of the Teach on Mars vision – that mobile-led learning can and should transcend the confines of simple training. Learner populations have a clear appetite for a consumer-grade mobile experience that meets both their professional and their personal development expectations. Teach on Mars customers are responding to that appetite, and leveraging new features including AI-driven content recommendations, embedded social functionality and efficiency-boosting new tools for trainers and front-line managers, to deploy the solution in a raft of use cases that are creating impact and value throughout their organisations.
Augmented new hire onboarding, sales force enablement and company-wide roll-out of strategic initiatives are just some of the key contexts in which the ability of Teach on Mars apps to mobilise communities is being used to transform businesses. But it is arguably in support of an organisation's culture – promoting its emergence, anchoring its key concepts and reinforcing its application – that Teach on Mars can have the most transformative impact, particularly in the current post-Covid climate where a strong culture is so critical.
How mobile-led learning can help. [Spoiler alert: there's more to it than just content]
It's not just about providing a convenient, universally adopted channel for delivery of culture-related content. A customised, mobile-led learning solution can make a measurable contribution to all three of the key culture pillars in the Gartner model.
Mindset
Interactive Survey-style activities gather critical data on employee perception of culture and flag up any gaps in how it is understood and applied.
Inclusive, community-based social learning opportunities create a positive environment for disseminating the right culture-specific mindset across even the most geographically disparate extended workforces.
Knowledge
Always-on and always-relevant, a consumer-grade mobile experience is the best way to get targeted, culture-hack learning to all employees simultaneously and at scale. And ensure that content is in the most easily-digested format.
UGC (User-Generated Content) capability means multi-media knowledge-sharing contributions can be invited from all users across the organisation.
Deep-dive analytics keep tabs on where employees' culture-sensitive knowledge levels are and who's consuming which culture-related content.
Behaviour
Live or virtual quiz and simulation events enable in-situ evaluation of how culture is being applied on the ground – with a fun, human dynamic.
An interactive in-app "manager portal" (a Teach on Mars exclusive feature) supplies line managers with real-time data on their teams' competency levels and learning performance – boosting those managers' ability to provide focused culture development coaching.
Integrated certification and recognition functionality can be used to acknowledge and reward culture-appropriate behaviour (in manager-employee or peer-to-peer mode).
Right now more than ever, organisations are understanding some fundamental truths about culture: it's not a quick fix, but a methodical, systemic process; it starts at the top with the leadership; that said, culture is every individual employee's job.
At the same time, today's unexpectedly harsh climate is also dispelling one or two myths about culture. Most notably, that culture is a luxury, a nice to have that can be sacrificed when business continuity and economic survival are on the line.
In reality, nothing could be farther from the truth, as Gartner and other authorities are pointing out in their research. A great culture, supported by the right HCM tools, is one of the keys not just to survival, but to performance in times of uncertainty. Teach on Mars is proud to be helping its customers deliver that today.
If you're interested in finding out more about the Gartner How HCM Technologies Can Support Cultures That Perform in Uncertain Times report, please get in touch with Teach on Mars and we'll be happy to share it with you.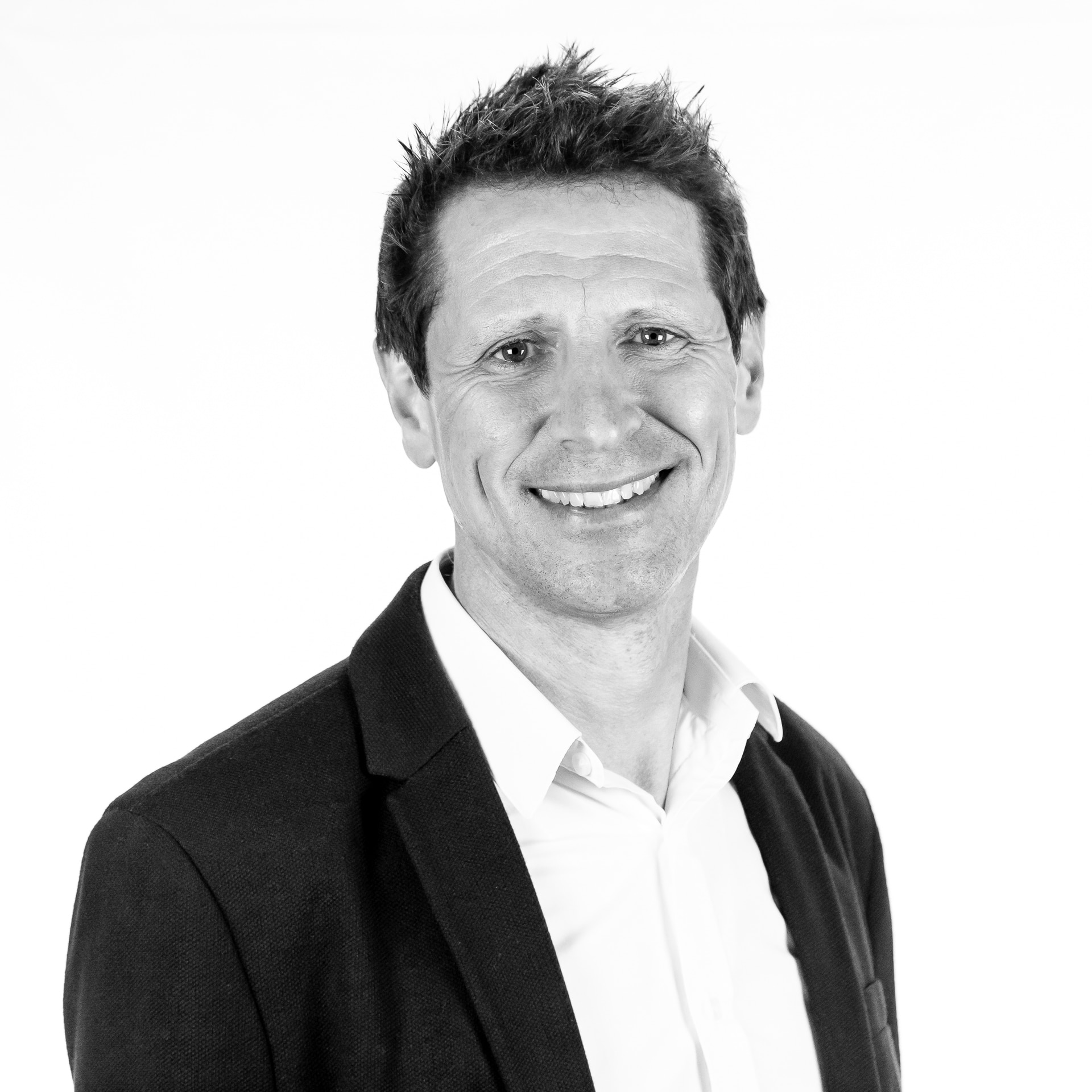 Adam has been developing and leading Corporate Universities for companies all over the world for most of the last 15 years.