M-learning is a rapidly evolving pedagogical method, which is proving popular with an increasing number of organisations and learners. But in addition to its fun and connected dimension, what are the real advantages of this method? What can it bring your company and your employees? Get the lowdown here.
M-learning boosts learner engagement
Mobile learning is characterised by the high level of learner engagement it provides. The appeal of the smartphone and its entertaining dimension partly explain this fact. But mobile learning offers a whole host of inherent advantages, liable to encourage employees to keep up with their training in a serious and regular manner.
Greater autonomy for learners
One of the main benefits of mobile learning is its availability: courses can be taken anywhere, anytime, depending on learners' desires and rhythm, as part of a ATAWADAC (Any Time, AnyWhere, Any Device, Any Content) approach.
While employees are increasingly mobile and used to working remotely, autonomy is a crucial factor for promoting the adoption of training courses. Mobile phones offer all the flexibility and accessibility 21st century workers require, guaranteeing greater diligence. This added autonomy also translates into possibilities for self-assessment, which turn learners into significant players in their own learning.
With bespoke courses, generally composed of short modules, m-learning also meets the time constraints many employees face. It's hard to find the time to attend classroom-based sessions when you have a hectic schedule! Using their mobile phones, employees can now learn whenever they wish and whenever their schedule allows it, as part of a self-learning approach.
More efficient and customised courses
M-learning stands out from traditional training methods for the wide variety of pedagogical tools it offers. In this way, it meets a great number of needs:
Developing technical skills.
Proficiency in business-specific software.
Acquiring softs skills and cross-cutting capacities.
Facilitating company integration (onboarding).
The result is a customised training programme, which fits the profile and needs of each employee (this is what's known as adaptive learning). What's more, mobile learning enables better internalised recall thanks to combinations of innovative technologies, based on the latest neuroscientific research.
Microlearning, for example, provides rapid training modules, covering one concept at a time. This division makes the course much more digestible for learners and therefore more efficient. This pedagogical method also involves direct feedback, allowing employees to regularly take stock of their progress.
Mobile learning is particularly efficient because it uses gamification. Game mechanics are thus integrated throughout the learning process. Gamification can take various forms, such as the inclusion of serious games, or the integration of badges and a trophy system to reward learners' progress.
More customised and entertaining, smartphone training is therefore a good source of motivation and engagement for learners.
Greater dissemination of knowledge within the company
Thanks to its social and peer-to-peer features, mobile learning promotes the dissemination of knowledge within a company, for more collaborative learning. As members of a community, employees can pool resources and best practices with their colleagues.
Social learning can also take different forms, starting with the creation of a forum dedicated to a specific training course. You can also create learner communities, bringing together employees according to precise criteria: profession, geographical area, company department and so on.
In any event, these spaces for exchange enable learners to enhance the courses on offer themselves, sharing interesting content and additional information. This active involvement in the learning process ultimately leads to greater learner engagement.
An increasingly present digital culture
Digital technology has assumed a prominent place in our society and learners are particularly receptive to m-learning. They expect professional tools whose quality matches that of their personal equipment. Mobile training is therefore a real advantage for attracting young talent, as well as for successful onboarding and long-term retention.
Finally, whatever the age and profile of employees, learning is a major driver for disseminating a digital culture within an organisation.
M-learning can be easily integrated into your training system
While mobile learning benefits from a number of advantages promoting learner engagement and diligence, it is also simple to implement, whether the company has an existing training system or otherwise.
M-learning as the only digital training platform
A mobile learning platform can be used as a single tool for creating training courses. Indeed, its administration interface is designed both for rolling out 100% mobile courses and for blended learning, in which the mobile phone sequences can take place before, during or after classroom-based training sessions.
"M-learning offers great flexibility and upgradability to match trainees' needs. The customisation of online programmes makes this type of learning more efficient because it enables participants to consolidate their autonomy and brings them greater flexibility for their organisation".
Furthermore, good m-learning platforms offer an off-the-shelf course catalogue. This ready-to-use content enables companies to immediately offer relevant courses to learners, but also to save time and money by capitalising on courses designed by experts and updated regularly.
Mobile learning to enhance an existing system
Mobile learning is not a compartmentalised environment. If your company already has a digital pedagogical tool, a mobile learning platform can supplement the existing one and provide added features and pedagogical tools for smartphones.
The resulting blended learning courses combine classic classroom-based learning with new digital methods.
"There was already a digital training system in place: e-learning, MOOCs and serious games. With B'digit, gamification brought with it the desired "wow" effect. Employees also needed to be able to use the application on all their everyday tools: computer, smartphone and tablet. Teach on Mars perfectly matched these expectations".
Available anywhere and anytime, customised to suit individual needs, appealing and innovative, mobile learning offers outstanding advantages. M-learning has therefore become an indispensable tool for companies, whether they are launching a digital training platform or complementing an existing system.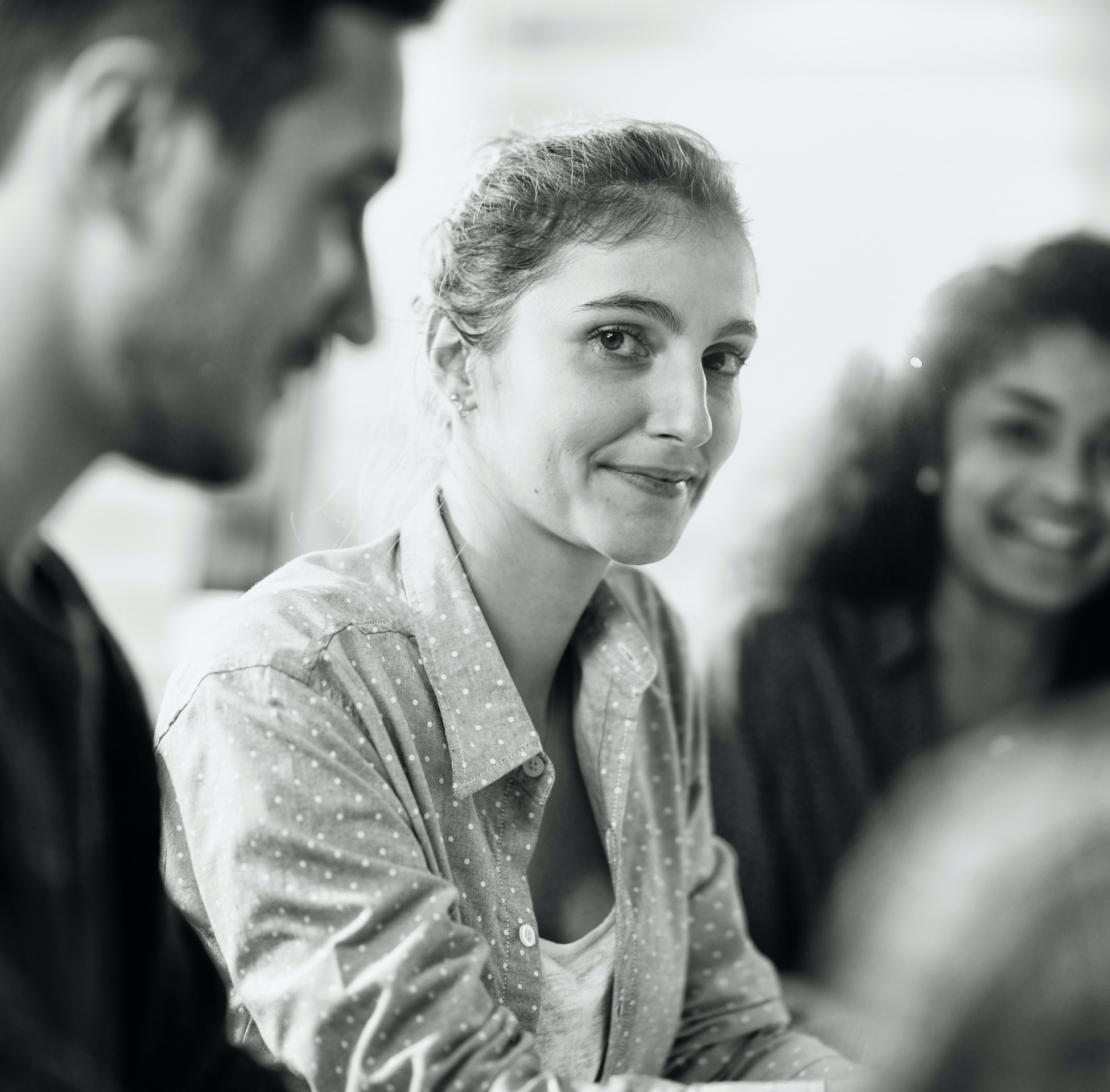 Deborah has navigated 10 years between different tech startups with a focus on education and modern learning. Passionate about new technologies, she uses her communication skills to help Teach on Mars shine within the Digital Learning galaxy.