What's new this June in your Teach on Mars app? Discover all the Search function enhancements and personalize gamified activities with ready-to-use graphic resources. Meanwhile in the Learning Station, publishers Cegos, Skillsday and Action on Line are supplementing the catalogue with new summer releases.
Searches which go further…
Last October, we presented the developments and new features of our search engine in your Teach on Mars application:
• performance: in addition to training course information (title, description, tags), key words can be searched for in the module titles, activity name and even the learning content, including in the Toolboxes and articles published on the Wall.
• intelligence: just like big name search engines, key words are analyzed and results take into account typos, spelling errors, homophones and synonyms.
• indexing: results where the key word being looked for is the most relevant (for example if it is contained in the title of the content) are presented first. Results are also pushed to the top when they are in the learner's language of choice.
To find out more about all the new features of our search engine read the article, "The new training course search engine is coming".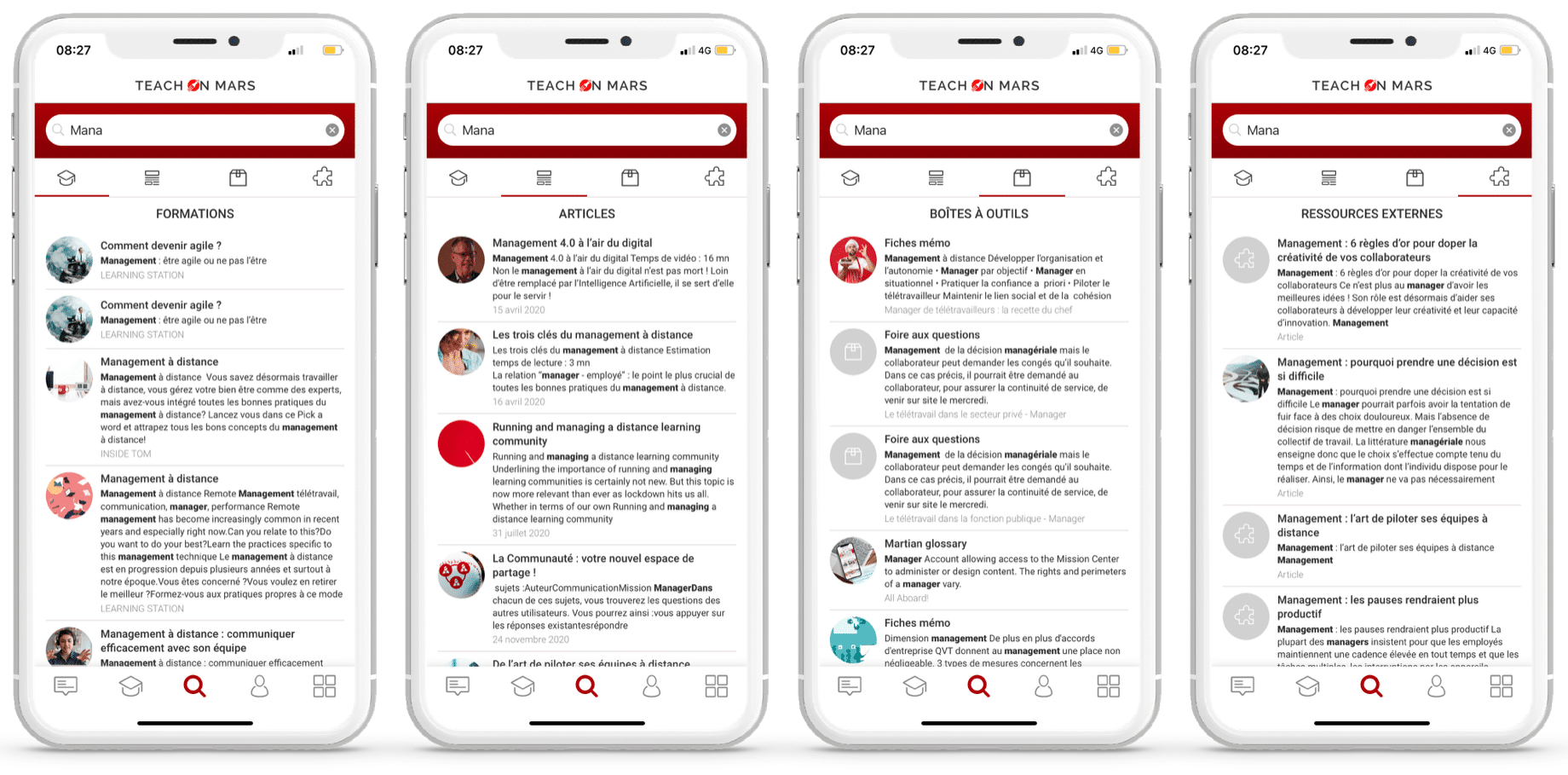 Graphic personalization for your courses
Sushi Game, Fill the Gap, Quiz Game, Wordspool – a whole host of Teach on Mars gamified activities which can be personalized to your liking and to suit your course offering. The only spanner in the works may be that you don't dispose of the design resources needed to graphically customize courses. Teach on Mars can now provide you with several different graphic resource kits to download directly from our Help Centre. Zen, origami, space, office…the 7 collections, which come in a range of designs and colors, are sure to pep up and add character to your games.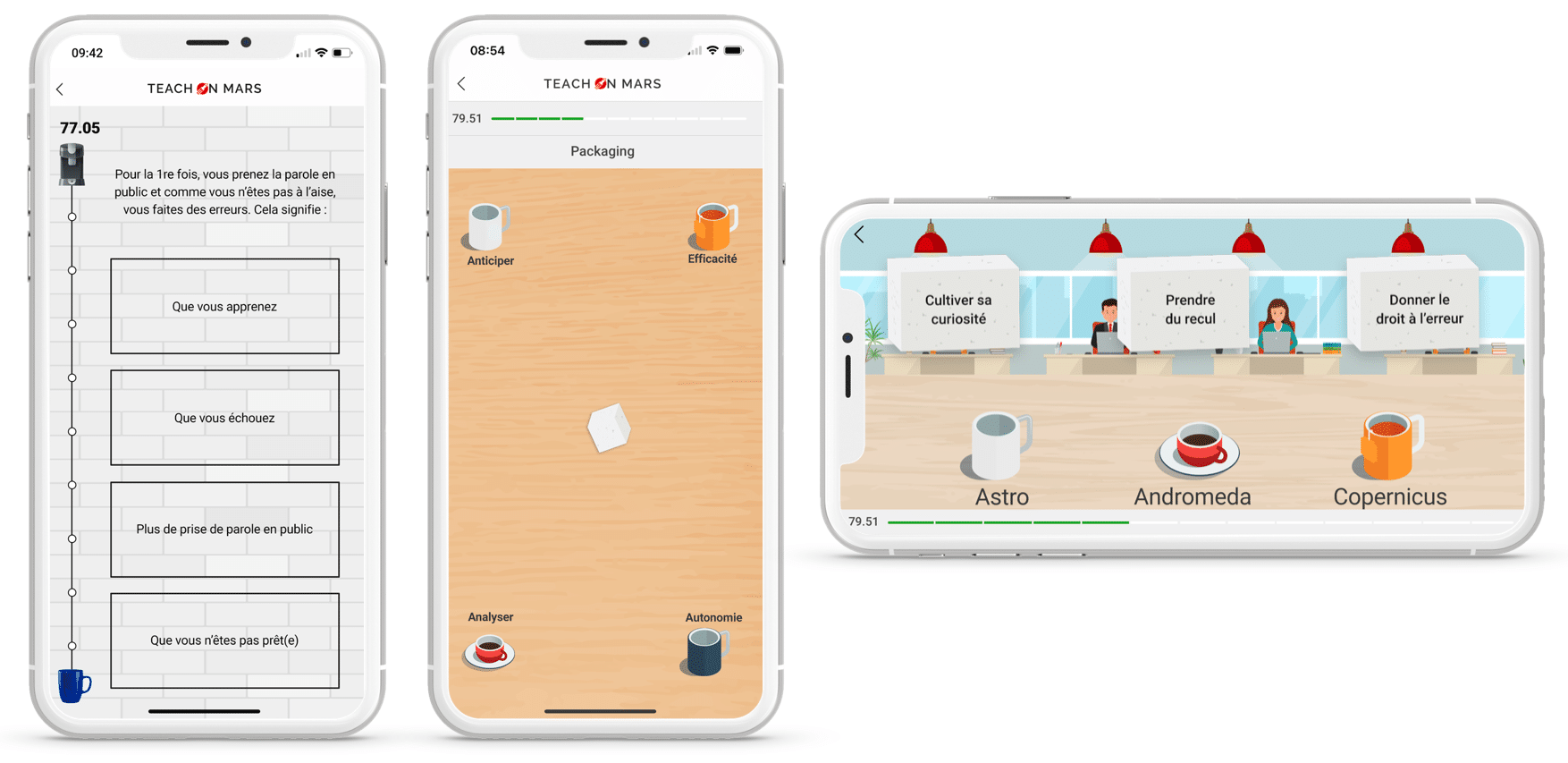 Quiz Game, Wordspool, Sushi Game – Café Collection
New off-the-shelf courses
Once again this month, Teach on Mars' Learning Station is offering new key-in-hand content, ready to deploy on your application. Whether you're preparing for the autumn reentry or you simply wish to take advantage of the summer to hone skills, you're sure to find what you're looking for!
Agile in all circumstances
Perhaps you thought that after the release of the new educational web series, our partner publisher Cegos would be taking a break? Well think again, because 3 new themes are now available! Three new courses combine agility with project management:
• Getting a new project off to a great start
• Agile project: developing team autonomy
• Customer relations as part of an agile project
To apply these agility recommendations, why not round off your exploration by discovering the workplace training best practices? How can you create a positive training context and encourage objectivity? Get the lowdown. The adventure continues with 2 courses which help you to get to grips with telephone communication.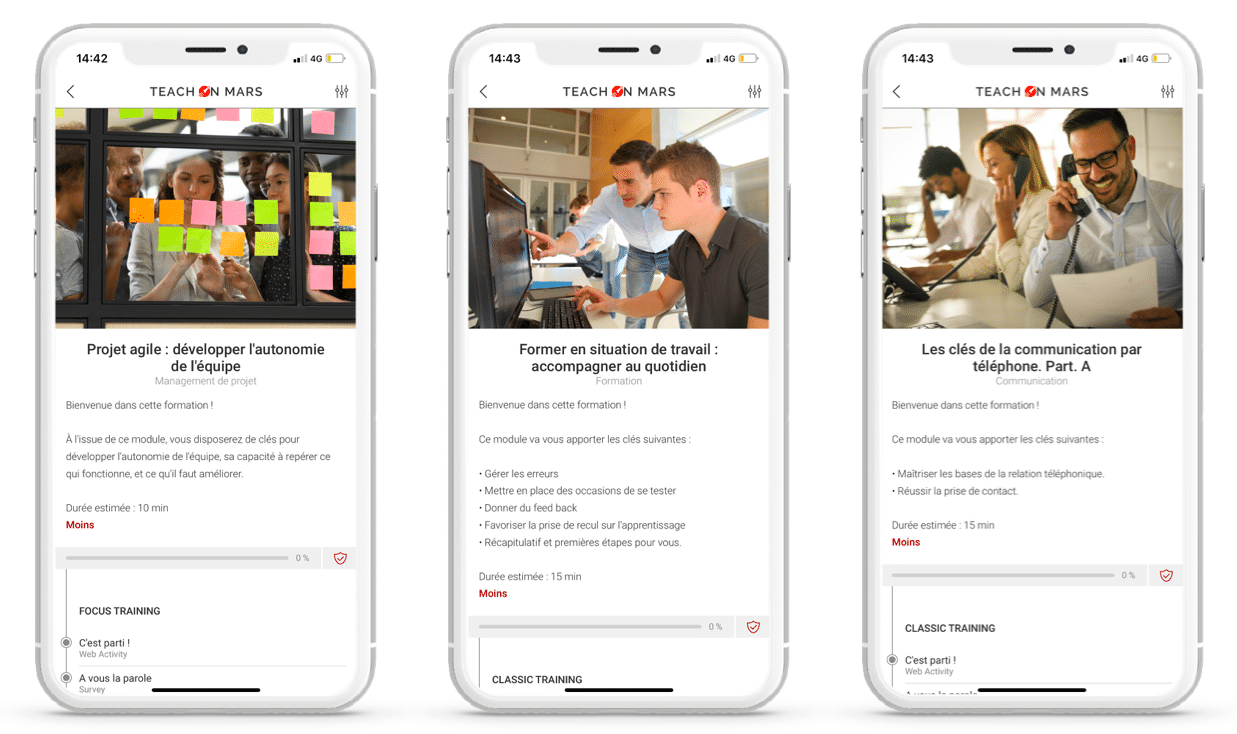 Back to the office, soft skills and artificial intelligence
This June, Skillsday is offering a range of topical subjects:
• Back to the office > Back to work: to help your managers navigate this new transition
• Leading hybrid and remote meetings: for ever-more smooth-running remote working,
• Discover artificial intelligence: to fully grasp a subject which is radically transforming our world each day.
And because these changes can cause upheaval, let's continue to focus on soft skills and emotional intelligence with these two courses packed with exercises and practical advice to help you to develop better relationships:
• The art of listening > Active listening
• Employee conflict management > managing conflicts in the workplace (employees)
This June, turn your attention to management, soft skills and innovation with Skillsday. The Learning Station is ready and waiting to help you to discover them. Customers who have signed up for the unlimited catalogue option for one of these two publishers, (or both!), can access these new features upon simple request. Just click on contact us.
Something new in terms of finance!
Take note all those wishing to upgrade the financial literacy of managers and teams: Action on Line is expanding its ultra-accessible collection with financial analysis basics. Don't miss out!
• Learn to be more at ease with profitability analysis tools, so that your financial vision has the resources to match its ambitions.
• Do you want to be able to extract data indispensable for financial analysis from income statements? This course has what you're looking for!
• Wondering about the need for working capital to reassure your lenders? The course: "Financing your operating cycle" is for you!
• Finally, Action on Line demonstrates how to fulfil your financial commitments.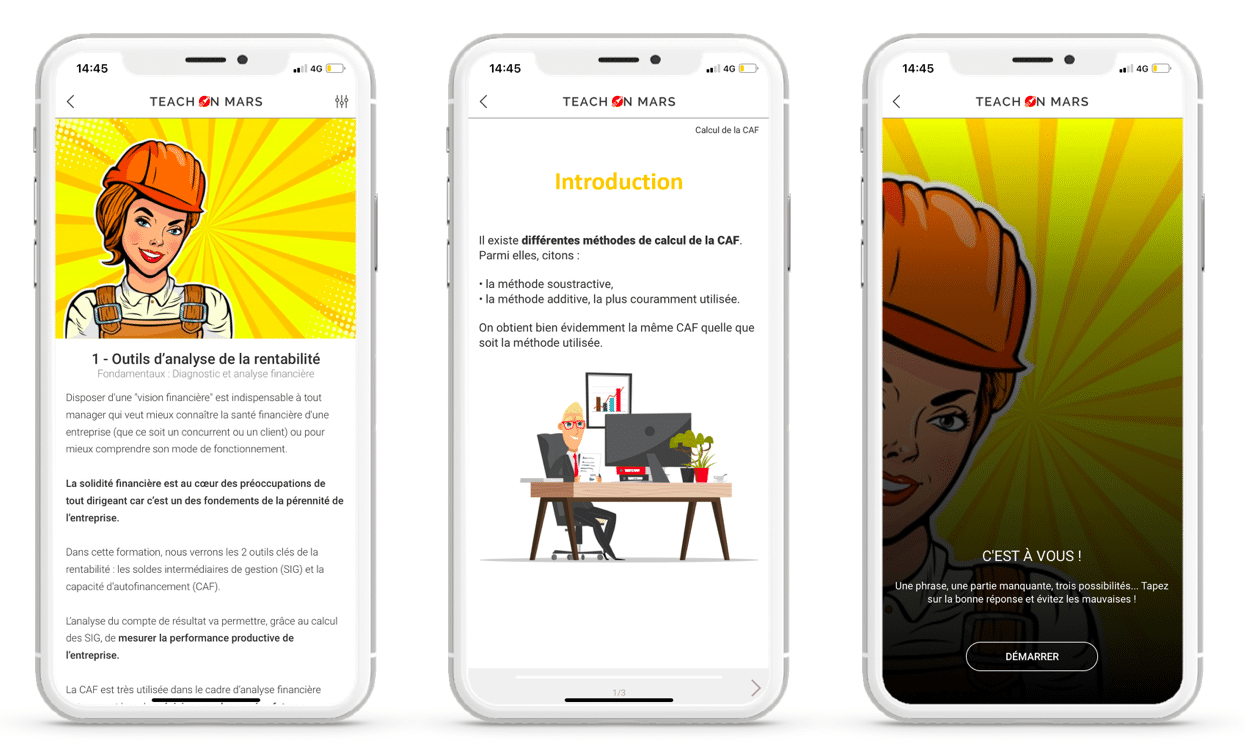 These instructive and comprehensive courses teach you all you need to know to enhance skills and make each day a new opportunity to learn. Discover the course, and lots more besides, on the Learning Station!
Find all of these new products and our entire off-the-shelf offer in the Playlist or directly on the Teach on Mars application, which can be downloaded from the App Store or Google Play, along with the entire demo catalogue!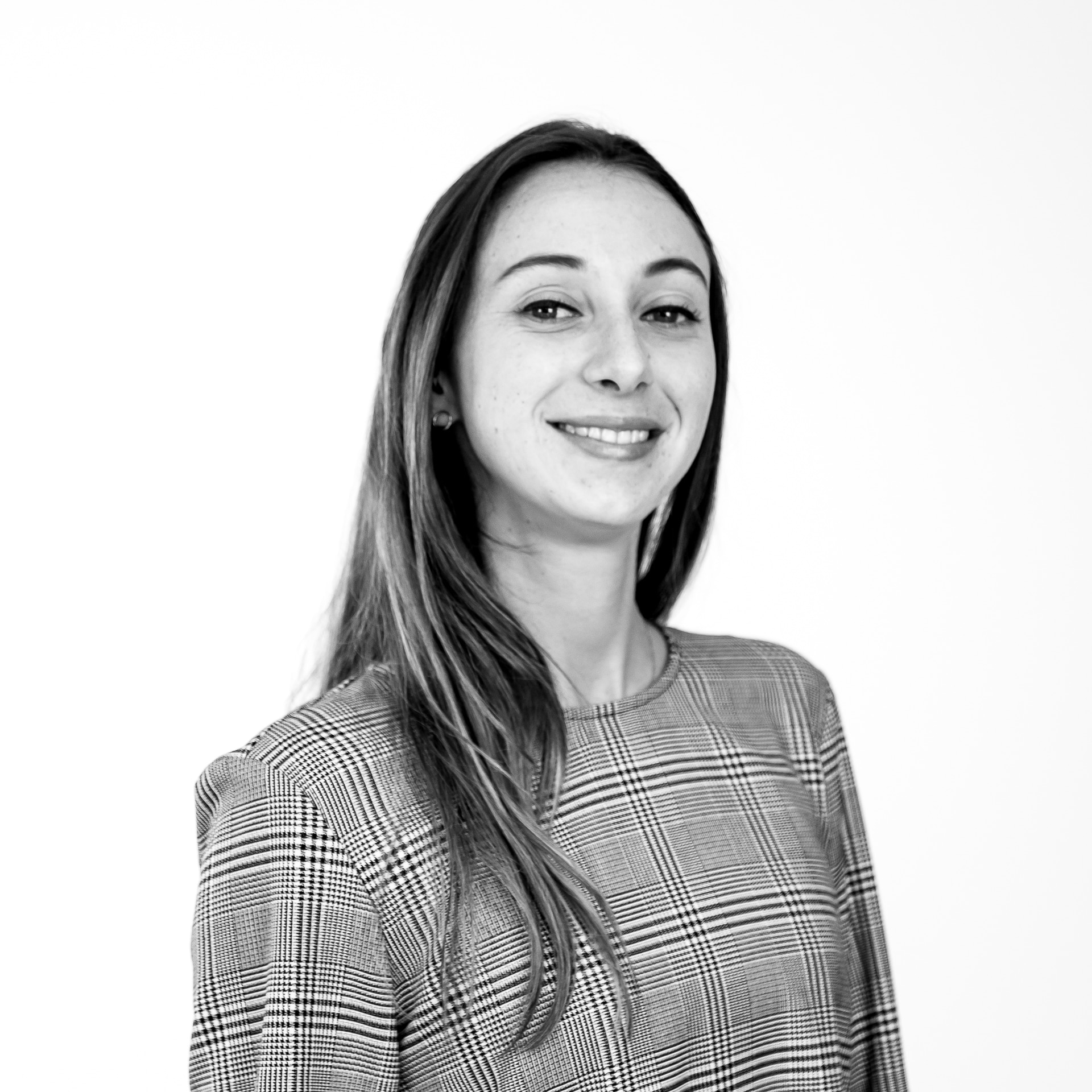 Diplômée d'école de commerce et passionnée par les innovations du numérique, Noémie a enfilé son scaphandre et rejoint l'équipe Teach on Mars au poste de Content Manager. Elle intervient en marketing et événementiel tout en contribuant à Teach on Earth, une initiative sociale et environnementale.