Are you keen to increase the number of people taking your courses? Here we highlight five techniques to maximise the visibility of your content for learners.
1. Secondary categories
Learners who browse your training catalogue will have a variety of search strategies and goals. They won't all be looking for content in the same categories.
By using secondary categories, you can make your courses appear under several categories, and therefore be seen by learners using different search strategies.

2. Keywords and description
For many users, the search bar has become an essential tool. By defining your course "key words" and "description" (as well as the title, of course), you can help a wider range of learners to find what they're looking for .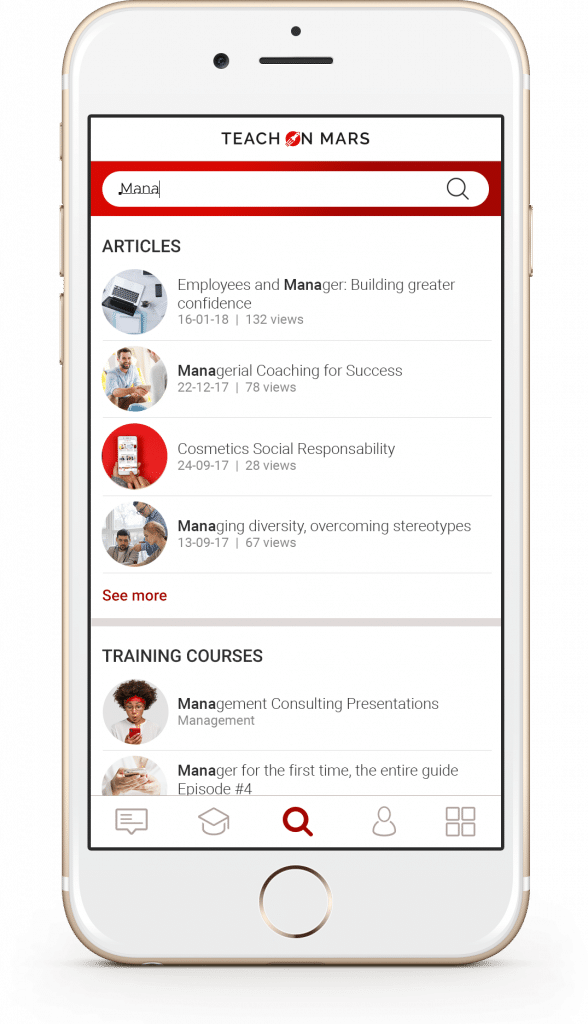 3. The universal link
What could be simpler than sharing a link? You can easily get your mobile learning noticed via an instant message (Slack, Messenger, WhatsApp, etc.) or an email. Copy the link for the training course from your Mission Center and paste it wherever works for you! By using tracking tools, you can even see which links are most popular.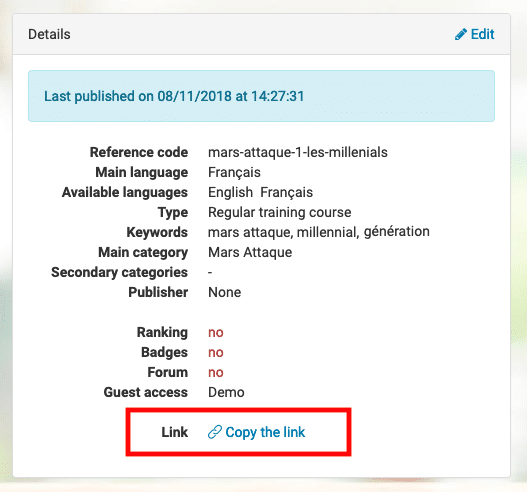 You can also do the same thing for posters and flyers. With a QR code, you can take your audience directly to the training programme you want to promote. If they don't have the app on their phone, they'll be redirected to the application download page on the stores!
4. Course-oriented communications
The Wall is one of the most viewed screens by users. Using course-oriented communications, you can display content recommendations on the Wall. Effective management of this news feed will keep your different audiences informed of the most relevant training courses for their needs.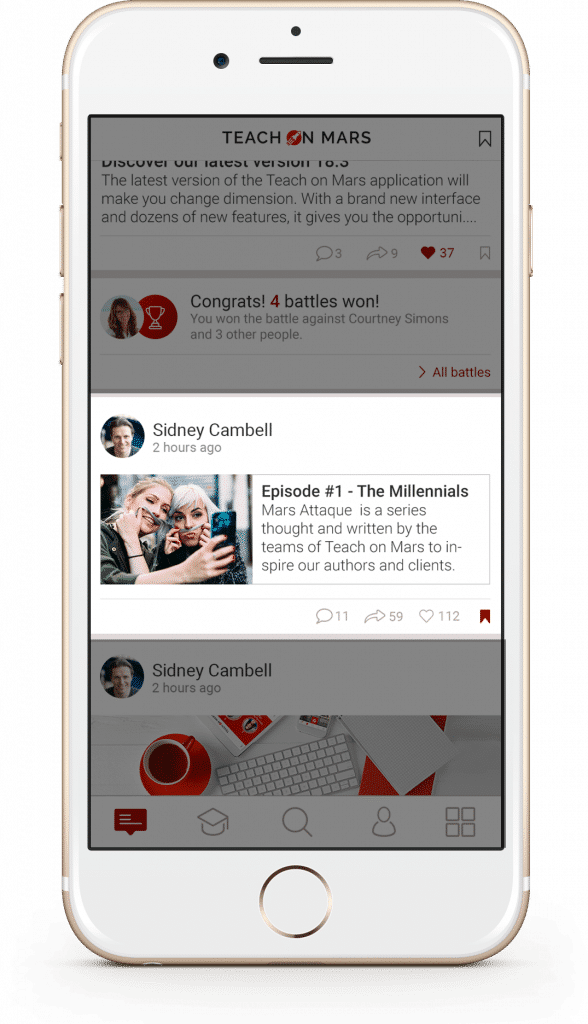 5. Push notifications
We know that for smartphone users notifications are the first source of access to an app. Sending regular notifications to the right learner populations is the best way of making sure your content gets viewed. If the title, image and description of your course are suitably engaging, the rest should happen by itself!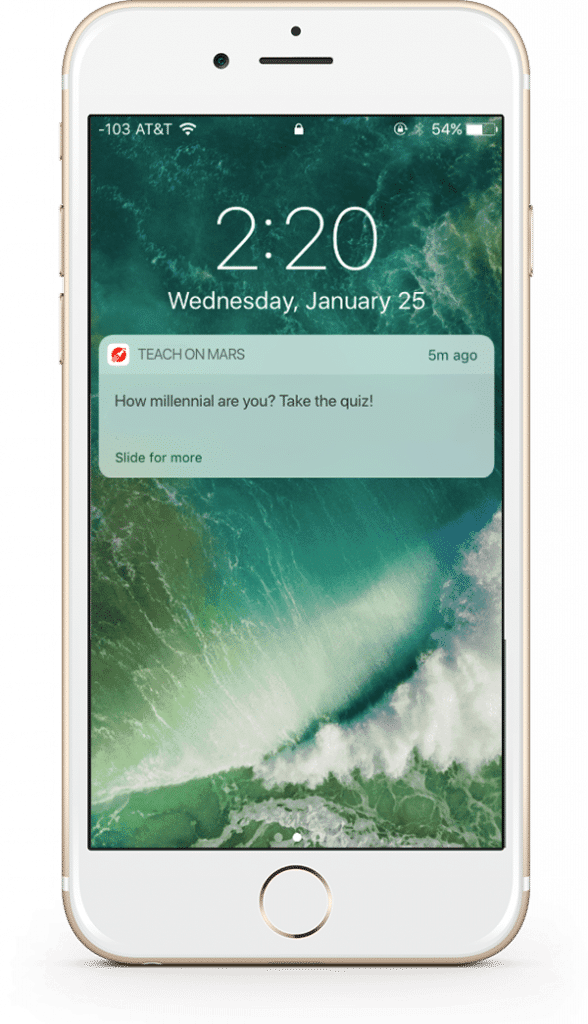 With these techniques, you should see a significant increase in the number of learners taking your training programmes!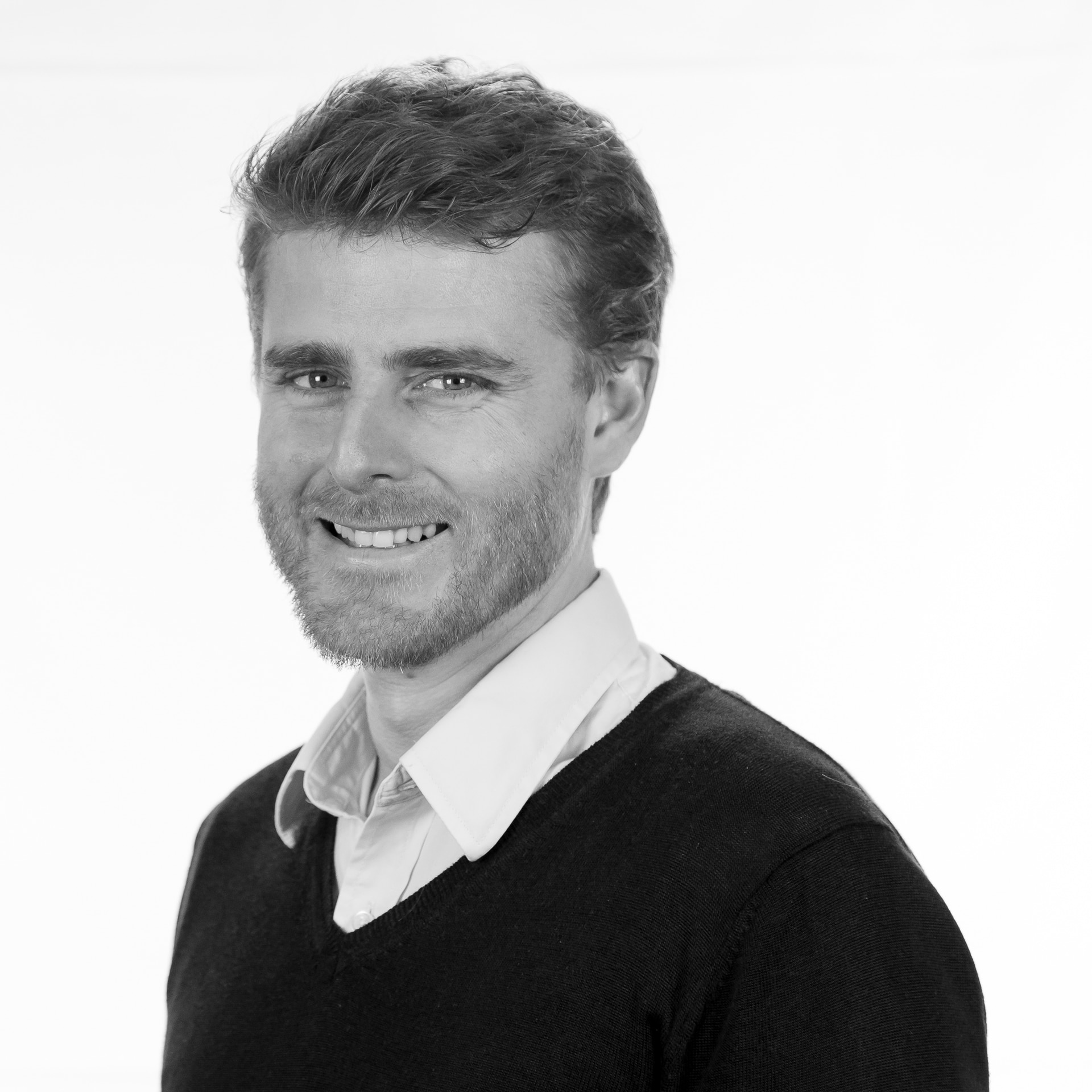 Depuis 10 ans dans la communication et le webmarketing, ingénieur de formation, diplômé d'un Master de l'IAE de Nice, Hugo a occupé des postes variés comme développeur web et responsable de projets Européens, avant de rejoindre l'équipage de Teach on Mars comme Marketing Ninja pour propulser la fusée partout dans la galaxie