Time flies when you're having fun, and almost without us noticing, another year is drawing to a close here on planet Mars. So just before final curtain and fade to black on 2018, climb aboard the red-and-white rocket and fasten your safety belts for one final warp-speed trip back through the adventures and exploits of Teach on Mars over the last twelve months!
365 days in a Life On Mars! Some highlights…
An invitation to the Presidential Palace! At the annual meeting of the heads of the French Tech Pass Group 2017-2018 tech companies at the Palais de l'Elysée, Teach on Mars received its French Tech Pass diploma from none other than Mounir Mahjoubi, the French Secrétary of State for Digital Affairs (classy, huh?).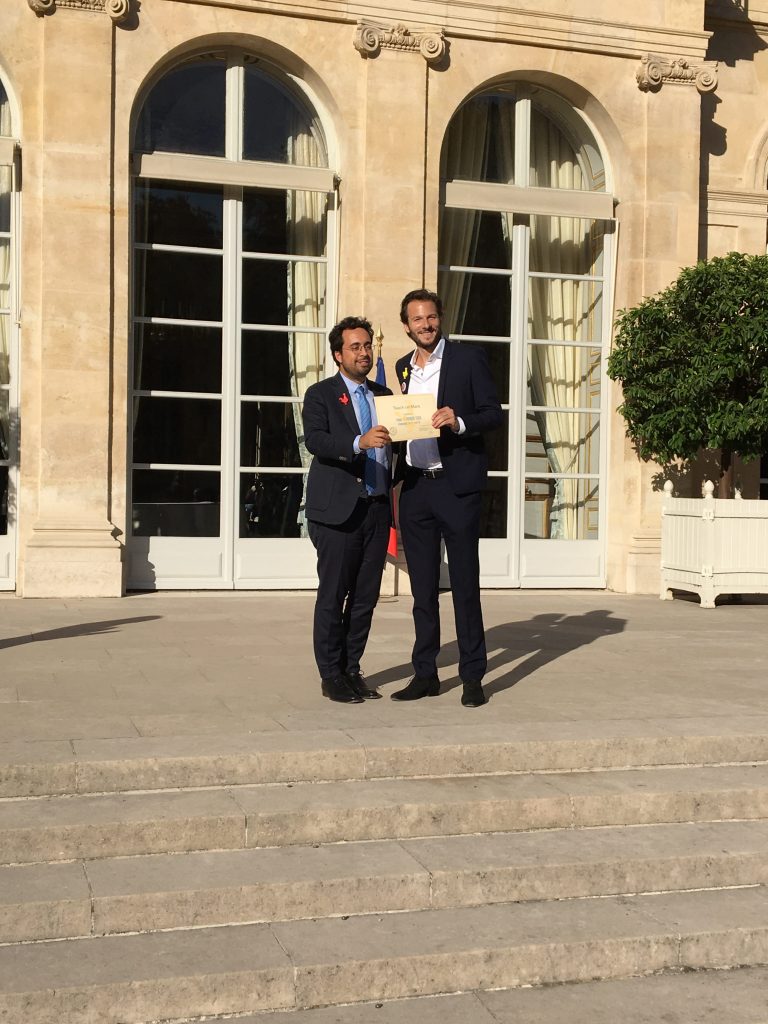 Awards in France and farther afield! Teach on Mars charted at 135th place in Express Entreprise magazine's Top 200 French Start-Ups chart and was also ranked 208th in the French Web 500 chart. And with international visibility growing all the time, the recognition did not stop there, as Teach on Mars was also selected by the UK's Learning and Performance Institute (LPI) as one of their Top 15 Learning Technology Providers. The LPI is the UK's leading certification organisation in the organisational development marketplace, which makes this award, coming as it does in Teach on Mars's very first year of LPI accreditation, especially significant.

The century is up! 2018 saw Teach on Mars reach the milestone of its 100th blue-chip client .That's 100 of the world's leading organisations signed up for the extraordinary adventure of next-gen learning. The Teach on Mars app is now used by learners in 23 different languages and has been deployed in 62 countries worldwide.
Lift-off for the Marketplace! 2018 also saw the official launch of the very first mobile learning Marketplace, a unique dynamic catalog of reference-quality, mobile-native off-the-shelf learning content designed to connect training authors and clients in a seamless transaction experience. The Marketplace already offers some 150 hours of specially selected learning content – that's around a hundred training titles and no less than 1960 separate learning activities.
Quizzing on an epic scale! Cheese Battle, Chocolate Battle and company. You know them all right? Maybe you've played them all too? If you have, you may have contributed to the awesome period of October and November 2018, when an incredible total of 1 400 000 Teach on Mars quiz battles were launched in just two months. That's an average of 40 000 quiz battles per day – a performance worthy of inclusion in the Guinness Book Of Records!
A year of connections! Your Teach on Mars team was more connected than ever in 2018, posting, publishing, tweeting, sharing and liking to unprecedented levels. As the year draws to an end, we have 710 posts to our collective name, and are proud to have 2530 followers and 2459 likes.
"La France est un territoire génial pour créer" ?? portrait de Vincent Desnot, CEO de Teach on Mars par @LaTribunePACA ?#mobilelearning #innovation @sophiaantipolis https://t.co/ls2WMThKU4

— Teach on Mars FR (@TeachonMarsfr) October 31, 2018
Every event a main event! You know the men and women of Teach on Mars – and you know how showcase events are a vital part of life on Mars! The regular Skylab and Breakfast on Mars events have continued throughout 2018, and this year they've been joined in the calendar for the first time by Europe's first Mobile Learning FabLab and the inaugural edition of the Teach on Mars Partner Forum, featuring the first annual Mobile Learning Awards. And 2018 also saw the second edition of the Mobile Learning Summer University, now a regular annual fixture under the Cote d'Azur sunshine.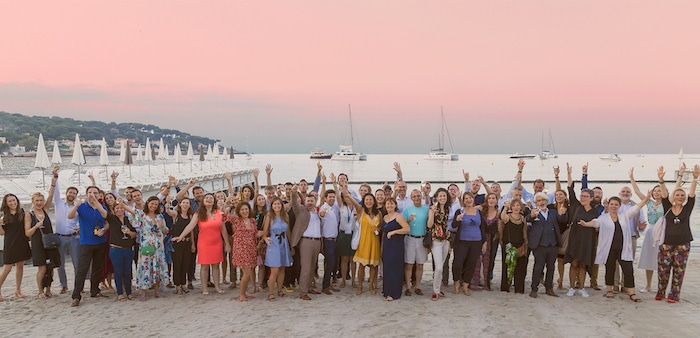 The greatest show(s) on Earth! Teach on Mars is a regular and active participant in trade shows, conferences and industry events throughout France, and 2018 was no exception. This year also saw the red-and-white rocket extending its orbit farther and farther into new and uncharted territory – landing in Spain, Luxembourg, London …… and even Las Vegas! Who knows where it will touch down in 2019?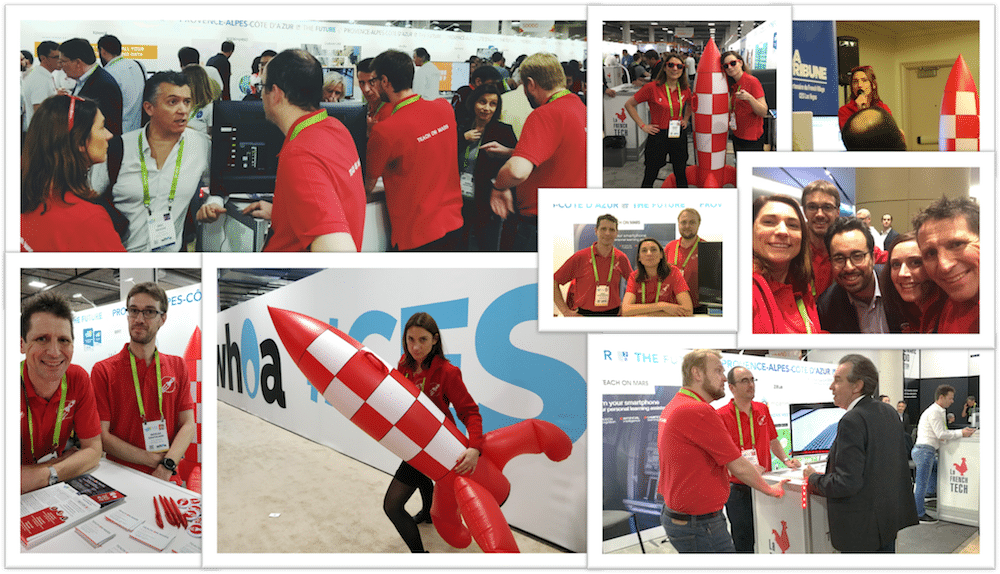 Finally, for you fans of numbers out there – 2018 at Teach on Mars was also 4104 litres of coffee drunk, 1456 sandwiches swallowed on the run between meetings, 155 chewed pens and 153 809 YouTube renditions of the great David Bowie's Life On Mars.
So there you have it – 2018 in a couple of paragraphs and a couple of minutes! It's been a wild and exciting ride, and Teach on Mars has loved every moment of it shared with you. Happy holidays to all Teach on Mars clients and partners, and see you all in 2019 for yet more intergalactic adventures!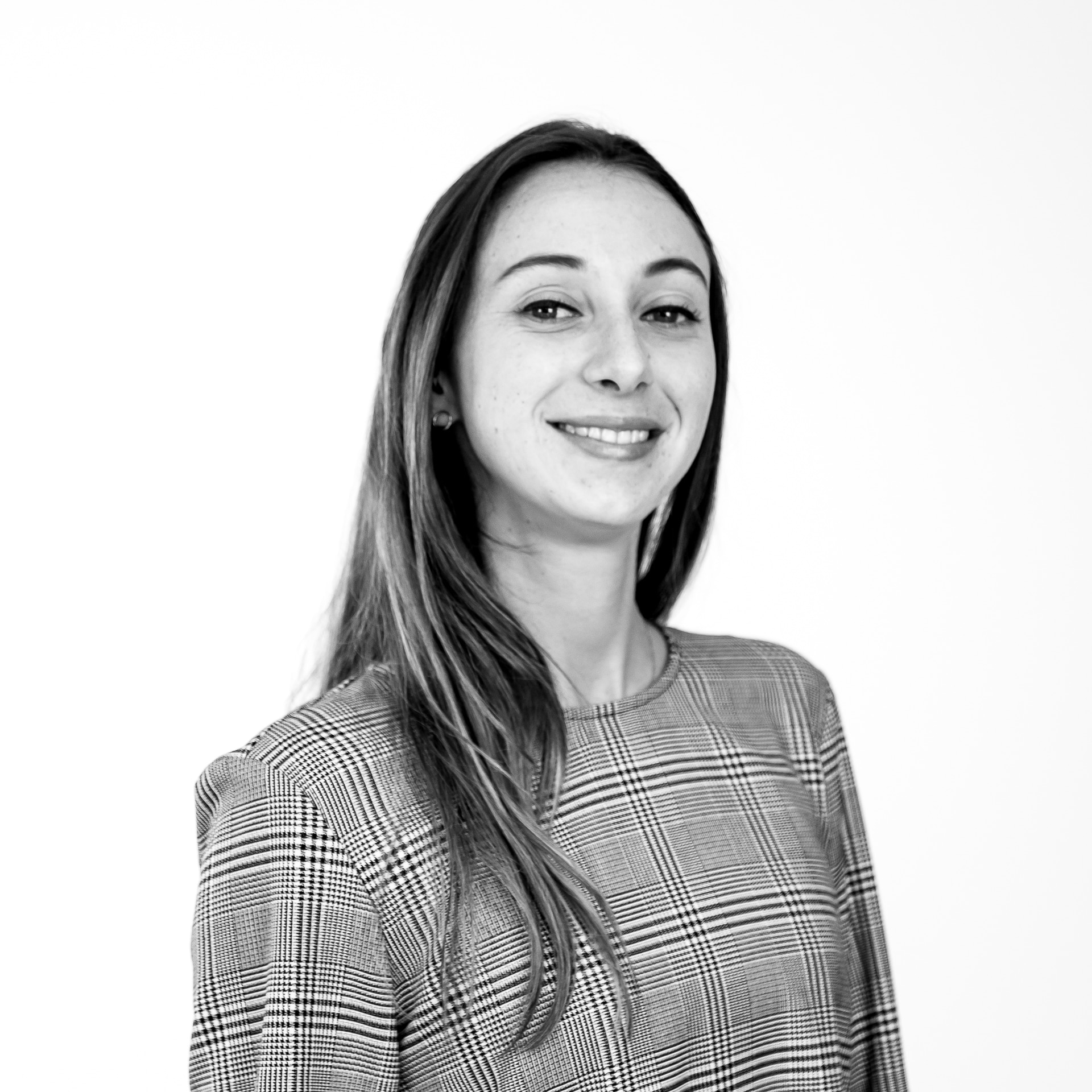 Diplômée d'école de commerce et passionnée par les innovations du numérique, Noémie a enfilé son scaphandre et rejoint l'équipe Teach on Mars au poste de Content Manager. Elle intervient en marketing et événementiel tout en contribuant à Teach on Earth, une initiative sociale et environnementale.