Just before we release the latest version of the Teach on Mars solution known as "Titan", we invite you to take a look at new features that have been added since the release of "Ganymede" last March. Are you aware of them? And do you use them?
Detailed reports for the "Challenge" activity
You now have access to precise reporting for better assessment of your learner population. This allows you to see the percentage of each answer on a question by question basis (and therefore the percentage of correct answers).
This data can also be exported into CSV format, allowing you to identify the questions that learners answer incorrectly. These reports are available from your Mission Center under Training Statistics, in the Challenge reporting section.
GDPR compliance
A mandatory requirement since 25 May 2018, your application is now compliant with the General Data Protection Regulation. A rich-text editor has been added to your Mission Center (under Administration > General) which you can use to write your Terms and Conditions, and these will be displayed to users when they open their app for the first time. (NB: for learners using the app before 25 May 2018, the T&Cs were displayed when the app was launched following an application update.)
Again in compliance with GDPR, learner data is deleted after a certain period of time. Learners who haven't opened a learning activity for more than a year are therefore automatically marked as "inactive" in the Mission Center, and those who've done no training over the last 4 years are automatically deleted. These default values can be modified on request by contacting our teams.
To find out more, read our article on making your Teach on Mars application GDPR compliant.
New certification features
Issuing certificates in PDF format for learners completing a given module on a course has been possible for some time. You can now choose to make certification subject to successful completion of several modules (in the same training programme). For example, you may require a learner to complete all training activities in order to receive certification.
In the PDF certificate issued to the learner, in addition to the training description and objectives of each module, you can now add the average score obtained by the learner in the certifying modules as well as customised fields (manager, country, department, company, etc.).
You can also download all certificates awarded on a training course over a given period. Automatic emailing of the certificate to the learner is now optional. A badge is still issued to learners when they pass all certifying modules on a course. Finally, new reporting features show the percentage of learners certified for each training.
Off-the-shelf content (or "OTS" for those in the know)
For the launch of the Teach on Mars Marketplace, a major feature was added to facilitate secure content sharing from one Mission Center to another. Content can be shared in its entirety or only partially (in the form of a demo).
This feature, known as "off-the-shelf content" (or "OTS"), allows our content publishing partners to make their training courses available to any Teach on Mars customer. It also simplifies the day-to-day lives of customers who have several Mission Centers around the world.

Two new buttons to share a demo or generate a license
Firstly, demo sharing allows a publisher to present a demo version of their training course on a customer's application if requested to do so. In this demonstration, the publisher can choose to make only certain activities accessible (the others are still visible but greyed out in the training table of contents). Say goodbye to programme data sheets and give the world a preview of your mobile content!
Secondly, license generation allows Teach on Mars designers to deliver their training courses directly to customer applications, without having to provide sources. The designer therefore has sole control over publication of content and can update it continuously on all applications that use it. Dashboards in each Mission Center are also available to monitor use of valid licenses.
In a nutshell, for Teach on Mars users, OTS content offers an endless source of quality content (already more than 100 titles available on the Teach on Mars Marketplace), while for our partner publishers it offers new opportunities for disseminating their content.
Indicators in the learner profile
An innocuous point for some, and a requirement for others: the concept of attendance has been removed from the learner profile in the application and replaced by the number of courses finished. In the "Titan" version, this will be completed by the total hours spent on training.
Module unlocking
Within a course, it is now possible to add conditions for unlocking a module when a Profiling activity is included in the training if it does not contain a module recommendation.
Remember that the Profiling activity identifies the characteristic features of a learner. In addition to this diagnosis, it can recommend certain training modules over others. In this case, the activity suggestions received (on the Wall and via push notifications) will follow these recommendations.
Learner management
Good news from the Mission Center: it's now possible to not only change the login of a learner but also merge learner accounts! The statistics of both accounts will then be added together.
License management
An annual count of active user licenses from an anniversary date is now available in the Mission Center. By default, this date is set to 1 January, but can be customised on request.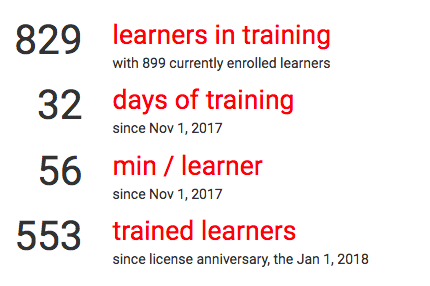 Headcount of learners in training since the last anniversary date
That's it, you're now up to date with the latest features of Teach on Mars 18.1 – Ganymede. And just in time before you get introduced to a whole set of new ones!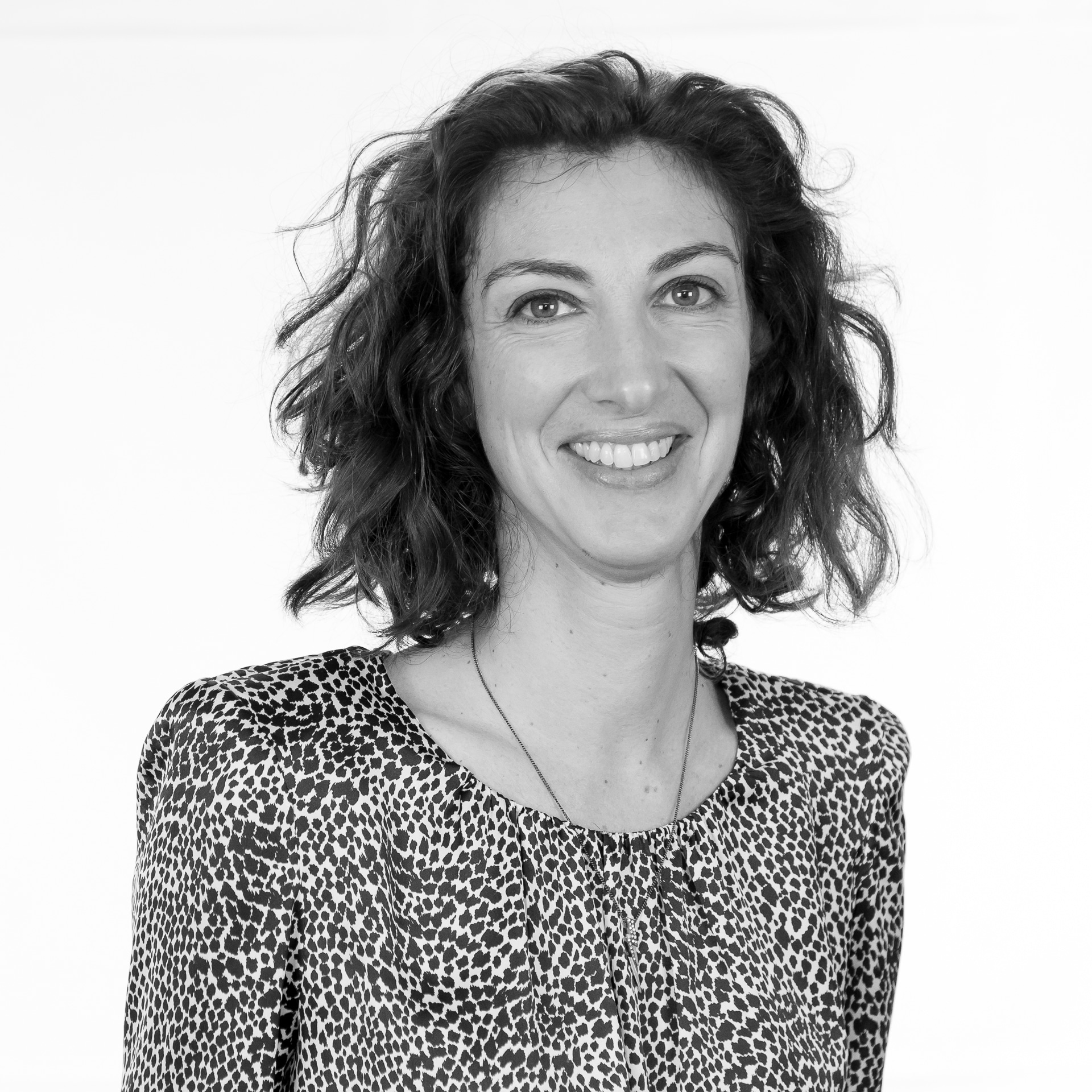 Delphine accompagne depuis plus de 20 les organisations dans leurs grands projets de transformation. Après une première expérience de 7 ans dans le conseil sur des dispositifs d'accompagnement au changement (mise en place de nouveaux modèles d'organisation, accompagnement des collaborateurs dans le cadre de fusions, évolution de pratiques managériales/RH…), elle a intégré le groupe Crossknowledge en 2005 et déployé une offre de services novatrice pour assurer le succès des projets de digital learning dans les grands groupes. Elle a rejoint ensuite Teach on Mars en 2018, et en est le COO depuis 2021. Elle pilote actuellement le développement du portefeuille de clients existants ainsi que les activités de notoriété de la marque.