ONBOARDING
In a context of accelerated growth, it is essential for a company to meet the expectations and needs of its employees in terms of training and skills. With mobile learning, boost the integration of your new recruits by offering them an engaging and collaborative learning experience.

VINCI ENERGIES
Connection, performance, energy efficiency, data: in a constantly changing world, VINCI Energies is stepping up the deployment of new technologies to support its customers in their digital transformation and their energy transition.
The VINCI Energies Academy is dedicated to transmitting the Group's "in-house" know-how, culture and DNA. It designs and runs nearly 15% of the training courses held each year within the Group, either face-to-face or e-learning, in a wide variety of fields covering all areas of expertise and business lines. Some of the content available in the application is developed in-house by the Academy. These include, for example, training dedicated to onboarding new employees.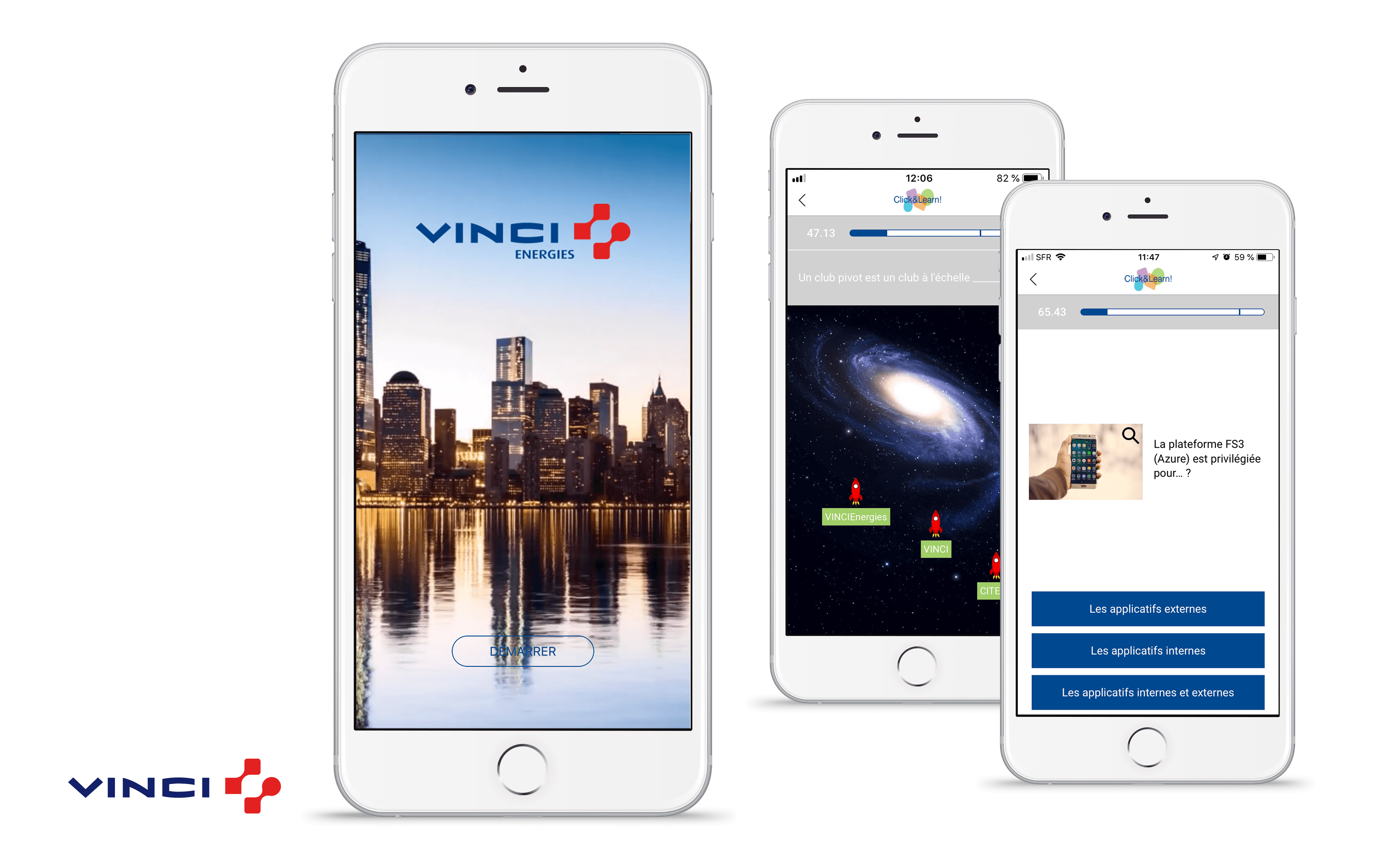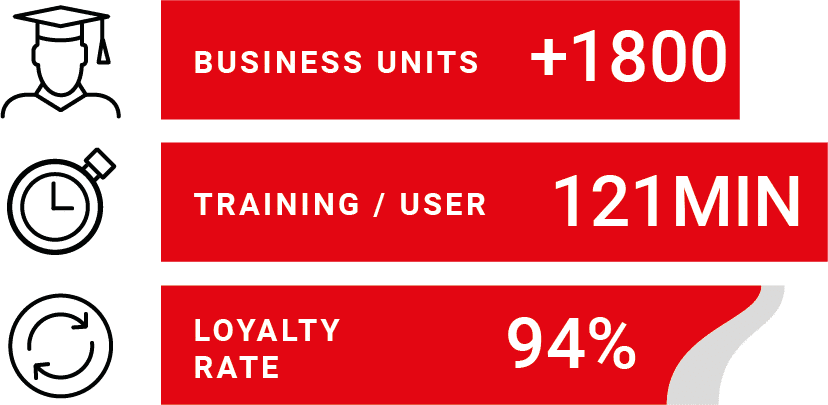 A DIGITAL TRANSFORMATION AT THE SERVICE OF THE GROUP
The mobile learning system set up aims to diversify the Group's digital learning offer. "It is about adding a new string to VINCI Energies' bow, by broadening the training methods available," said Alexandra Pansier, EdTech solutions manager at the VINCI Energies Academy. It targets all employees of the 1,800 companies that make up VINCI Energies. Since the application is linked to the staff directory, all employees with a professional email have access to "Click&Learn!".
A COLLABORATIVE LEARNING EXPERIENCE
Mobile learning activities combine synchronous and asynchronous learning moments for greater efficiency and create a collaborative learning experience.
Completion and retention rates show an improvement in the ratio "educational costs / benefits" for learners located in 90 countries, by avoiding mobilizing them for whole days. In addition, the flexibility of the technology, the support of the ambassadors and the content of the training courses make "Click&Learn" a training tool that responds to a real business challenge across the 1800 companies of the Group.