This autumn has been action-packed and somewhat unsettled, yet we still took time out to celebrate the winners of the Mobile Learning Awards 2021. If you missed the prize list of this year's vibrant edition, here are some images from the fun-filled night!
"I was delighted to be a panel member and to discover the very best mobile learning developments thanks to the Teach on Mars solution. I also learned a great deal as a panel member about mobile learning through all of the applicants' backgrounds."
Jean-Roch Houllier, Head of Learning & Digital, Safran
Best Teach on Mars Activity Prize
The Best Teach on Mars Activity Prize went to Dermaceutic Laboratoire for its 3.K Ceutic course and in particular the "Focus on active ingredients" activity. The panel particularly appreciated:
The elegant and refined graphic universe, which transports users in to a brand universe combining quality with efficiency
Information which is sometimes technical in nature but always pleasant to discover, thanks to a visual investment which supports pedagogy and data retention (promoting key concepts and figures)
Smooth pedagogy which, beyond words, transmits a bond of trust with the brand and which makes people eager to discover the products
Well done to Lola Gilbert, Marion Westelynck and Marion Monfort for this wonderful project!
Thanks to David Dorlencourt, International Training Manager at BYREDO and Soukaina Rachid, University Director, Crédit du Maroc, the two panel members, who, more specifically, evaluated the nominees in this category.
Best Integrated Activity
The award for the Best Integrated Activity went to Diptyque Paris for their educational and magical journey, "Le Grand Tour", designed to mark the brand's 60th anniversary. The panel loved this web activity, which recaptures the codes of digital escape games, with its especially appealing hand-drawn sets.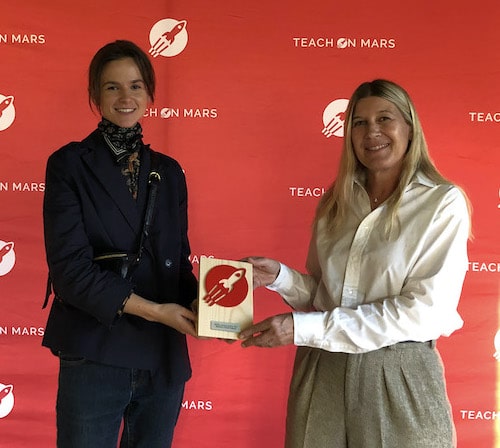 Louise Pezzetta, Chef de Projet Digital Learning &
Delphine Ben Achour, Responsable Formation Internationale
Diptyque Paris
"A very big well done to the Diptyque team for this achievement. It's an immersive experience which whisked me away on a journey. It's a timeless moment boasting great pedagogy, successful animation and an incredibly beautiful design, in tune with the brand's image. Well done for the accompanying texts, which really help us to smell the fragrances, even from behind a phone screen. You can also come and go, obtain stamps, see archive photos and more besides. I must admit that after doing the m-learning course, I went out and bought the Paris candle!" Yann Jestin, Digital Learning Project Manager at Christian Dior Couture.
The award for the Best CSR Course went to Asfored – Edinovo for its course, "Accessibility: digital books for all!"
Guilhemine Gisselbrecht, Head of Talent Development at Klépierre hailed the tremendous pedagogical design around such a tricky topic. It is a well-balanced course which endeavours to raise awareness about this accessibility topic. The course will be made available free of charge in the weeks to come via the Teach on Earth app (available on iOS and Android)!
Best Soft Skills Course
The award for the Best Soft Skills Course went to Van Cleef & Arpels for its course, "Organising a productive brainstorming session".
Here are the key points identified by Jean-Roch Houllier, Head of Learning at Safran, and a panel member for this category:
"There are several advantages to this course: firstly, the immediately applicable aspect about the art of organising brainstorming sessions! It's also a simple, efficient course which is well built around the main stages of brainstorming. Learners are given meaning and progressiveness, as well as very nice media and videos which, in our view, stimulate engagement. Finally – and an excellent idea at that – is the principle of going away with a genuine tool box containing all the concepts covered in the course. In a nutshell, I feel that this course is very well built and that it forms a kind of "action-course", seeing as it is immediately applicable in the field and is within easy reach on users' phones."
Best Industry-Specific Course
The award for the Best Industry-Specific Course went to Valmont for its enchanting, "Magic Bubbles" course.
As a panel member, Margaux Constans, Digital Retail Project Manager at Coty Luxury praised:
"A rich mobile learning course with the right balance of informative texts, relevant visuals and activities enabling content memorisation. I really loved the games integrated in the various activities enabling users to learn in an entertaining manner and to discover a unique activity at the end of the course."
Best Engagement
The award for the Best Deployment in terms of Engagement went, with a great deal of emotion, to Mécénat Chirurgie Cardiaque for the Training 5/5 application. This app enables medics located far from hospitals and training centres to learn about certain aspects of paediatric cardiology.
According to Yannig Raffenal, Vice President of EdTech France:
"Apart from the professionalism and efficacity which the Mécénat Chirurgie Cardiaque teams demonstrated in the context of this project, there are many factors we wish to hail as part of this exemplary project. In its way of involving stakeholders (players from the local African medical ecosystem), there is a magnificent sponsoring system to recruit learners on the ground as part of a test&learn approach. All of the feedback was integrated bit by bit in order to hone the tool with a view to continued improvement and human support, designed as blended learning to ensure that learners do not become isolated in their skills development programme, an incredible recognition system and valorisation of learners who make it to the end of the course"
Best Launch
The award for the Best Deployment in terms of Launch went to the training team at Kenzo Parfums & Parfums Givenchy for the "MyBeautyPlay" app. There was thunderous applause for this project which surpassed all KPI expectations:
21.000 active learners
in 70 countries
a completion rate of 90%
The Jury's Favourite prize
Finally, for the Jury's Favourite prize, although the Crédit du Maroc teams couldn't be with us, there was an ovation paying tribute to their exceptional My Campus application.
"In a difficult context, you managed to launch a digital training solution for populations who were not used to these tools. You engaged many people who are not part of the training teams but who were able to make a contribution and to offer real added value to the tool, making them into true ambassadors." Christelle Abi Nassif, Global Retail Excellence Manager, Brioni.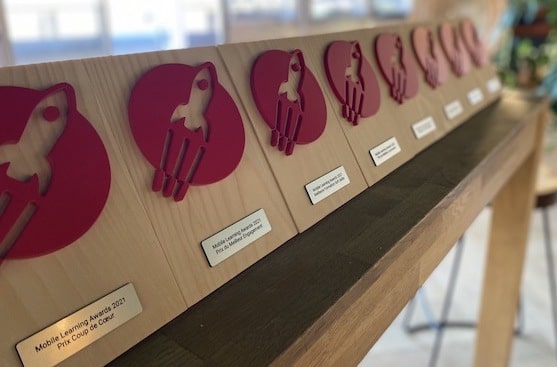 As you have seen, the 2021 vintage was truly impressive in terms of efficiency and pedagogical innovation, but also brim-full of emotion. It was a wonderful occasion to celebrate our clients, their success and to thank them for their trust and creativity in their projects.
In the words of Isabelle Catarino, Head of Customer Facing Learning at Nestlé Nespresso SA, and panel member :
"Mobile Learning helps consolidate bonds, it is very close to people who make businesses work each day, it adapts to suit their preferences. If the project is in line with the company identity, it maintains the sense of belonging to the collective energy. All of your projects reflect this ability to place people at the centre of preoccupations and to cultivate their learning enjoyment, which is a real challenge in our world of hyper information which is ever more competitive and transparent. Your creative and rigorous projects proved that technology at the service of training, strengthens company culture and the employer brand, offering positive financial results. Well done to you all and I hope your success is long-lasting"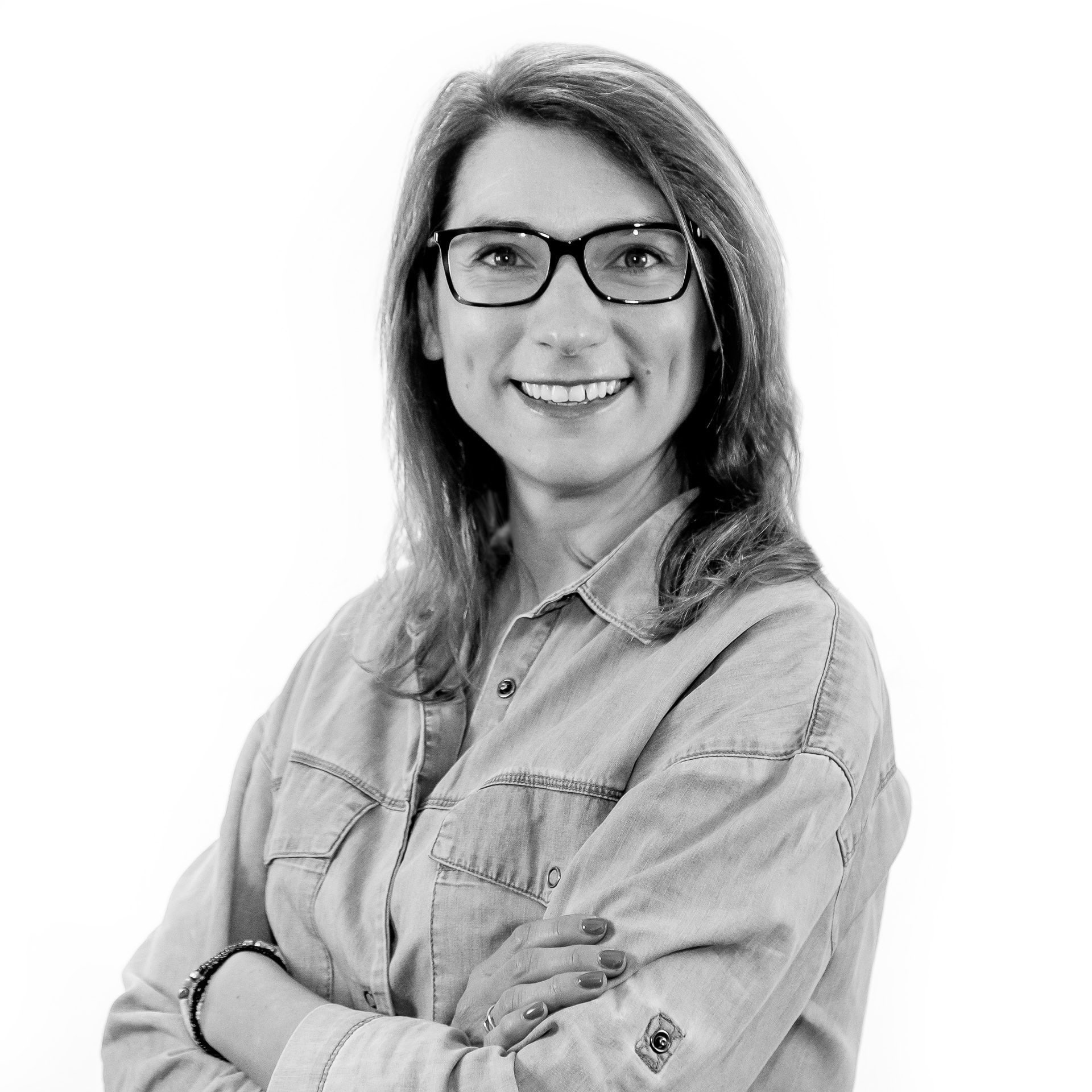 Tiphaine joined the crew of Teach on Mars after 13 years in multi-modal training strategy consulting. She was trainer, educational engineer, head of an e-learning center, consultant and support for major projects, director of a digital division … she now shares with pleasure and expertise, her rich experience of digital learning.