This spring, Teach on Mars is launching a new add-on which is sure to delight sales forces: the product catalog.
A product catalog at your fingertips
Retail sector stakeholders, it's time to give a new lease of life to your product data sheet catalog! It can be a challenge for field teams to get accustomed to different product ranges, new products, variations in features and so on. For greater readability and accessibility, Teach on Mars can digitize your product catalog and integrate it to your training application!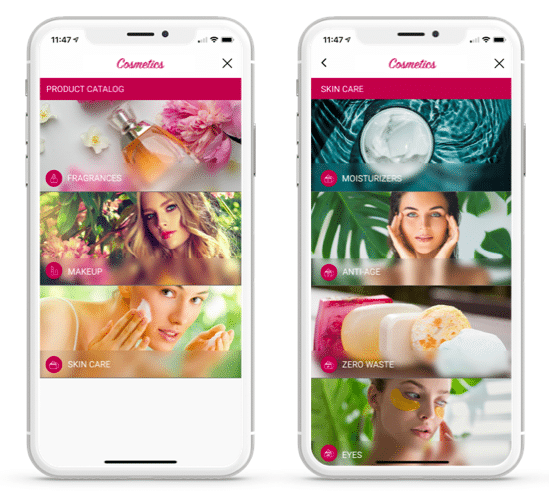 Split your catalog into categories and sub-categories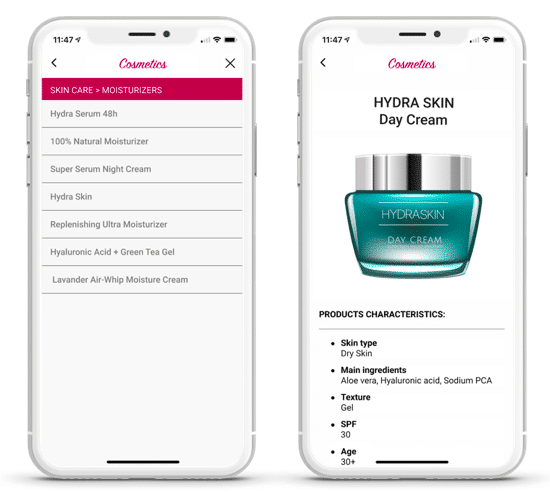 List your product data sheets by name and get easy access to features
It's goodbye to paper catalogs which were hard to update, extremely inconsistent and environmentally unfriendly! From now on, your teams will be able to brush up on their skills whenever they have the opportunity (commuting to work, moments of low footfall, etc.) directly from their smartphone.
Thanks to this feature, you can create:
A personalized catalog, centered around the image of your brand with its logo and a choice of colors, navigation bar, icons, etc.
Smooth searches, by splitting your catalog into ranges and sub-ranges; group and organize all of your references as desired
Simplified access to information, by listing all your products by their full name
The advantage which makes all the difference
Have you ever had a customer who was hesitating between several products which all met the same needs? The catalog will help you to develop your arguments using the comparator. The following is an example for the cosmetics field: a customer is looking for a moisturizing day cream and is hesitating between 3 references. Using the catalog, choose the corresponding products and get a comparative summary according to feature, (skin type, ingredients, age range, etc.). This tool enables you to provide customers with accurate advice and to help them find the perfect product.
It is also an excellent way for sales teams to broaden their knowledge and to gain expertise, challenging themselves alone or as part of a group. Here are some examples
In cosmetics: which creams and serums contain hyaluronic acid?
In prêt-à-porter: which scarf references contain wool?
In mobile telephony, which mobile offers are valid abroad?
…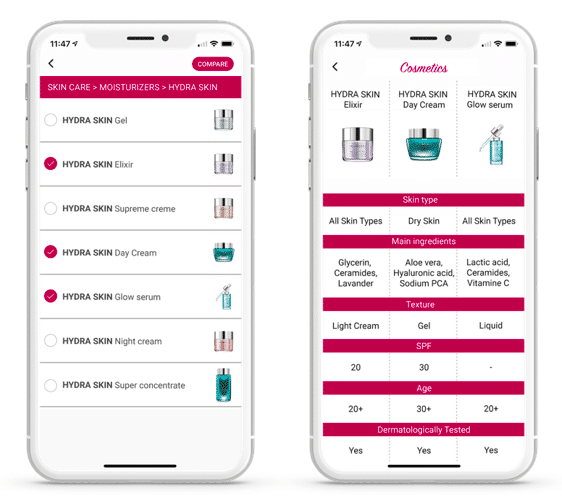 Compare several product references and advise your customers
An ally for your sales forces
Do you have overseas points of sale? Good news, the product catalog has a multi-language capacity with no character limitation! And so that your employees can use it wherever and whenever they want, the catalogue is accessible via smartphone, tablet and online.
To find out more about this option get in touch with your account manager!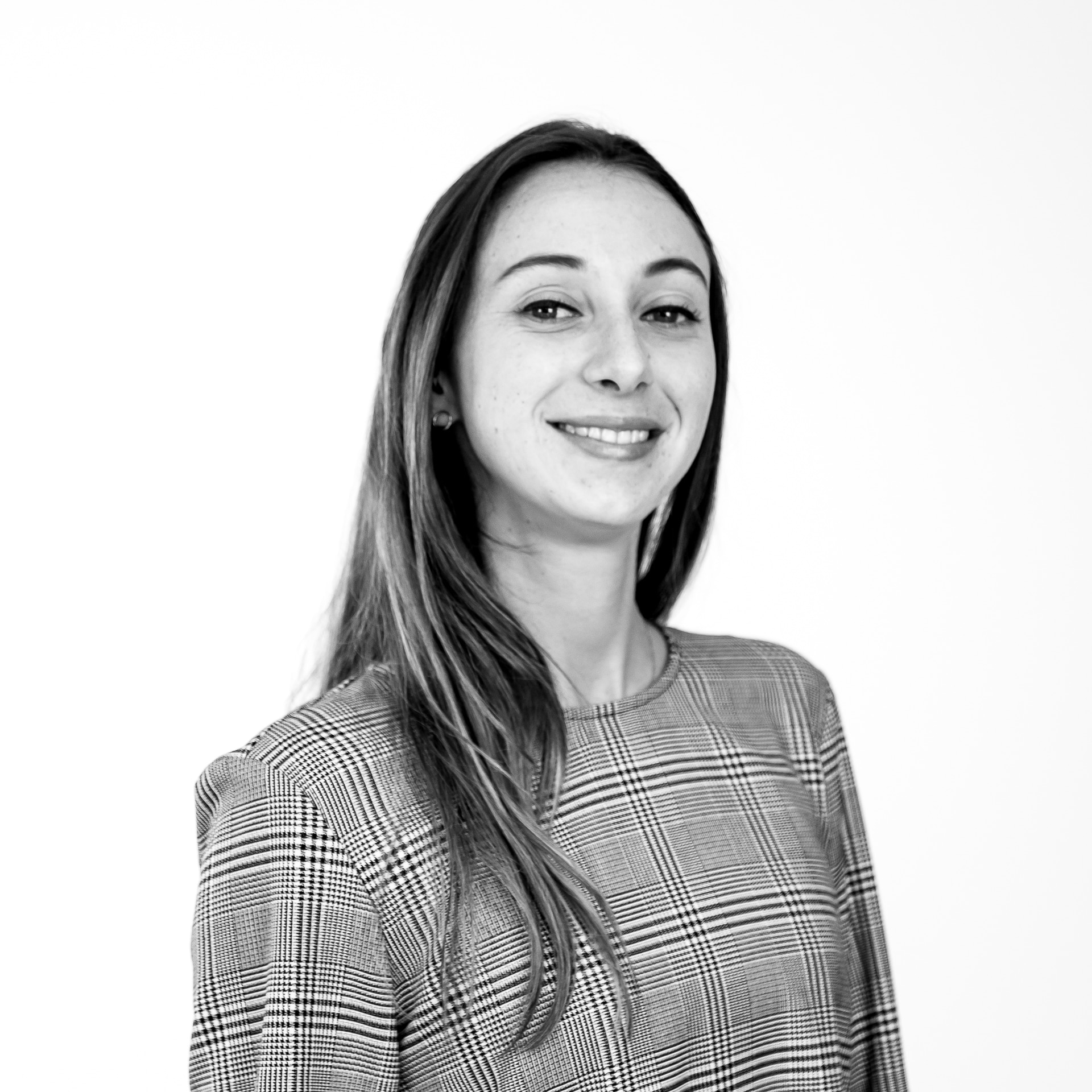 Diplômée d'école de commerce et passionnée par les innovations du numérique, Noémie a enfilé son scaphandre et rejoint l'équipe Teach on Mars au poste de Content Manager. Elle intervient en marketing et événementiel tout en contribuant à Teach on Earth, une initiative sociale et environnementale.