An ecosystem of partners gravitates around Teach on Mars, offering services connected to our solution. These include mobile learning content creation, support, Mission Center administration, organizing the learner community and lots more. Today, Céline Alibert, Director of Altissima Group, a partner of Teach on Mars for the last two years, reflects on our partnership which serves our mutual customers day-to-day.

Who are Altissima Group ?
Altissima Group are based in Monaco, Paris and Nantes, employ 20 people and offer 4 core services:
• Consulting: project management assistance, digital strategy, implementation, training and reporting
• Training: customized training, authoring and translation
• Outsourcing of administration: learner management, support
• Communication: campaigns to revitalize the training offer
Why did you choose Teach on Mars as a partner ?
Teach on Mars offers a solution with a definite focus on learners, which is suited to their needs and easy to use. It can be deployed easily by learners with a smartphone and its frequent upgrades enable it to satisfy current needs while anticipating those to come.
Given our Digital Learning service offering, it seemed appropriate to pool our skills. As learner engagement is a priority for Altissima Group, the vision and values we share were a deciding factor for us and remain the founding tenets of our partnership today, enabling us to work together to make our customers successful.
How did the partnership come about ?
On the recommendation of one of our consultants, we reached out to Teach on Mars in December 2018. (our mutual customers had already enabled us to work together in the past). During this initial exchange, we were instantly impressed by the possibilities on offer — the tool's features, the teaching format and the quality of the activities offered.
The partnership truly began when Teach on Mars called on us to provide consulting and support for one of their customers. The job, which was initially supposed to last 4 months, continued and we have now been working with the Coty for almost 2 years! (Find out more in this article)
Another Teach on Mars customer (who shall remain anonymous) contacted us at the start of 2019 to ask for our help in managing its Mission Center. For the last two years, we have been performing this task and we have been able to expand our offer by designing mobile training courses in particular.
What type of customers do you cater to ?
We work for large international groups in the Banking, Insurance, Industry and Service sectors, as well as smaller companies without distinction. Regardless of the sector of activity or type of company, customer satisfaction is our number one priority. Our company culture is underpinned by our continuous quality improvement initiative.
What services do you offer to our mutual customers ?
Altissima Group provides services in 4 main areas to offer our customers a 360° digital learning vision:
• Solution Administration (Mission Center): we take back-office management off our customers' hands; providing catalogue management, learner management, communication/notification management, data analysis and reporting. Trained and authorized to use the Teach on Mars solution, we can train and support your users (leaners and/or administrators), offering responsive and high-quality support.
• Consulting/Support: Our knowledge of the Teach on Mars solution enables us to best define the needs of our customers and offer them the most suitable solutions and tools. We anticipate and propose solutions to customers who entrust us with the management of their platform and training courses.
• Training content creation: Altissima Group can manage the entire design process: drawing up the script and storyboard, graphics (graphic layout, illustrations, videos, etc.) and development (integration, tests). Everything is overseen by a specialized and experienced project manager/consultant. We offer a two-track approach based on the openness of the Teach on Mars solution:
o Creation of 100% Teach on Mars courses thanks to activities in the integrated authoring tool.
o Development of SCORM modules created using the most high-performance authoring tools on the market (Articulate storyline for example). Modules created in Articulate are then integrated as activities in their own right. They boast a number of advantages including unlimited variety, varied quizzes, no constraints regarding text length, etc.
• Communication: to gain acceptance and encourage learner participation, nothing beats an efficient communication plan to increase public awareness about the importance and relevance of our customers' projects. With this in mind, we support our customers and help them to draw up and implement the communication plan best suited to their needs.
The first Success Story : COTY
Teach on Mars is well established with our customer Coty, covering most of the countries where the group operates. More than 300 training contents are available on the platform. User feedback is very satisfactory and was able to be gauged thanks to the Teach on Mars Survey activity.
Teach on Mars has considerably changed training at Coty. In the past, training mainly took the form of classroom-training sessions. Thanks to WeLiveBeauty, the Group's "Beauty Advisors" can now enjoy continuous training whenever they wish. All the information about the products sold is at their fingertips on their smartphone (courses, product sheets, etc.).
Apart from the app's successful implementation, the health crisis has increased the popularity of distance learning — the lockdowns have seen use of the application skyrocket.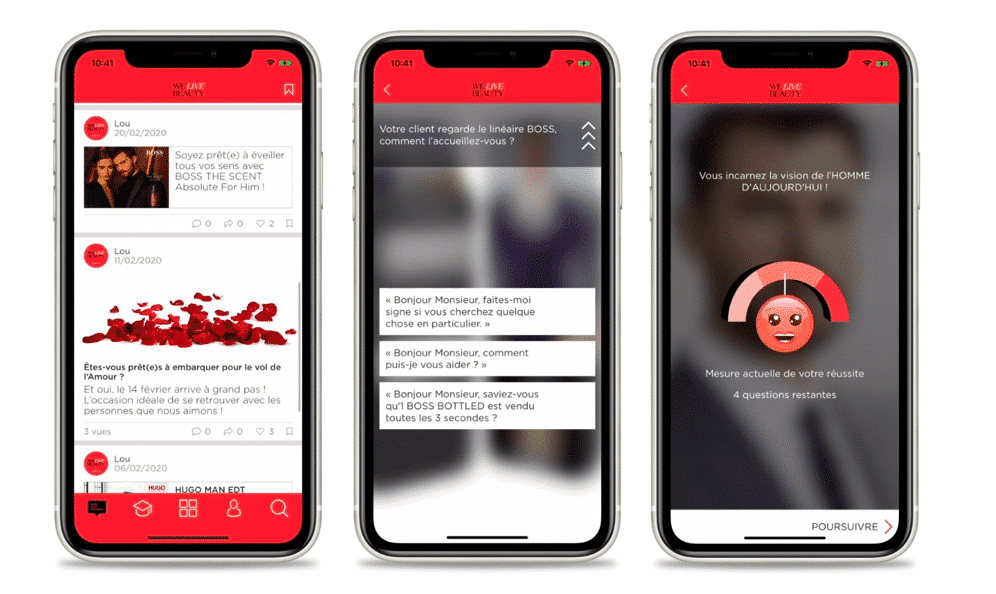 The WeLiveBeauty application
We enable Coty to save time on various tasks to be carried out on the application. Support is fully managed, as well as assistance for countries on use of the application (onboarding new hires, day-to-day use, etc.). Our teaching expertise was greatly appreciated for creating new training content. What's more, Altissima consulting enabled the development of standardization tools permitting content creation and especially the teaching element. As regards reporting, at Altissima we are lucky enough to have skilled staff members who extract data via Teach on Mars. These reporting skills have been called on to deploy detailed reports on data for countries where Coty operates.
Clarins, another Success Story
Clarins was the first brand to deploy the Teach on Mars solution back in 2013, and its use has developed and consolidated over the years with ever more active users honing their knowledge of the Clarins brand, products and services.
As part of the Digital Learning acceleration within the Group, Clarins approached Altissima to strengthen the central team for day-to-day management and changes to the platform. We undertake tasks such as revenue for SCORM content and tracking for tickets between Clarins and Teach on Mars support.
We also support local Digital Learning Managers in the deployment, implementation and management of their Clarins e-pro app. In particular we provide support for:
• Management and running e-onboarding sessions to enhance the skills of new Digital Learning Managers in a quick and efficient manner
• Day-to-day support (answering questions: reporting, KPIs, communication, content creation via authoring, etc.)
• Animating the community throughout the year to maintain and consolidate skills (webinars, courses, user guides)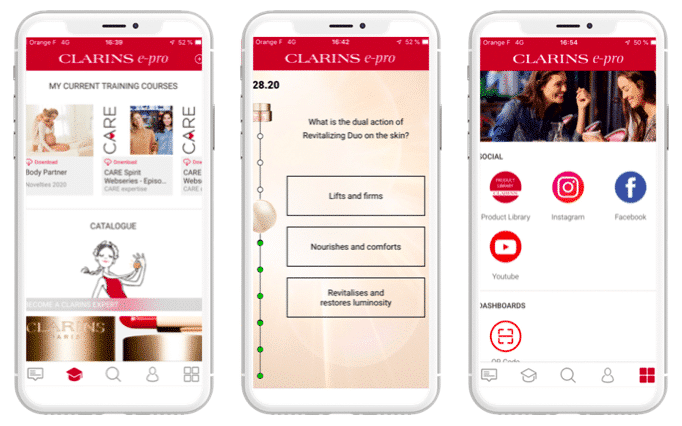 The Clarins e-Pro application
Claris acknowledges and appreciates our availability and responsiveness: "Altissima is a reliable, responsive and professional partner who offers us day-to-day support for the management of our solution. They help us to manage a constantly increasing work load, while maintaining quality of service and individual support at our local premises", explains Kenza BENOMAR, Senior Digital Learning Manager for Clarins.
What are the key success factors for deploying customer projects ?
There are currently several factors behind the application's success: Firstly, it offers a multilingual solution which is totally indispensable for all the Group's countries to take advantage of the same service. Secondly, the simplicity and accessibility of content is a major factor. Being able to learn quickly using an intuitive application greatly facilitates matters. In this type of project, the solution must offer simple access and use. Finally, having a distance learning solution on mobiles has enabled users to keep in touch with the Group during the health crisis. Apart from just providing training, we have been able to maintain strong connections with learners and create a real social network, above and beyond the main training function of the application.
We have had great feedback from customers who are very satisfied with the support we offer them, both in terms of consulting and in terms of administration and training design. All of our customers have extended or renewed their contracts for 2021.
What do you like most about the partnership with Teach on Mars ?
From the start of the partnership, Teach on Mars offered a full training offer in the solution and tailored support, making onboarding child's play. As users and learners, we are immersed in the tool. Highly intuitive, Teach on Mars stands out from other solutions on the market, both for its course design and management. Apart from the tool, we have a great relationship with the Teach on Mars and Altissima Group teams.
The solution enables learners to learn anywhere and anytime — totally independently. Its fun aspect breaks the mold of traditional training. People learn using very short formats, with a whole host of mini games and interactions.
At Coty, training time on the application is considerable, even though training is not even mandatory for most users. Feedback is overall very positive. It inspires us to continue with our efforts, and to keep enhancing the training device in order to satisfy users.
Being a partner of Teach on Mars means working alongside a digital learning leader to identify and implement our customers' Digital Learning strategies so they can focus on their goals with total peace of mind. We are proud to have developed a lasting relationship with Teach on Mars and our mutual customers.
What advice would you give to a future customer for managing their Digital Learning device ?
 Define the digital learning strategy that you wish to implement ahead of time and have clear objectives: what are the digitalization goals? What courses are you looking for and why? Who are you catering to?
Quantify the resources you have to deploy your strategy: make sure you have trained resources to depend on and don't hesitate to call on external qualified consultants if need be.
Engage your learners and secure their enthusiasm: communicate widely with learners and create fun and interactive educational resources. Finally, don't forget to assess knowledge acquisition.
What are the next stages in this partnership ?
We hope to nurture our win-win relationship on the one hand, by increasing the number of customers common to Teach on Mars and Altissima, and on the other hand, by developing our course design offer via the Teach on Mars authoring tool and other tools with which we create many custom and off-the-shelf SCORM modules.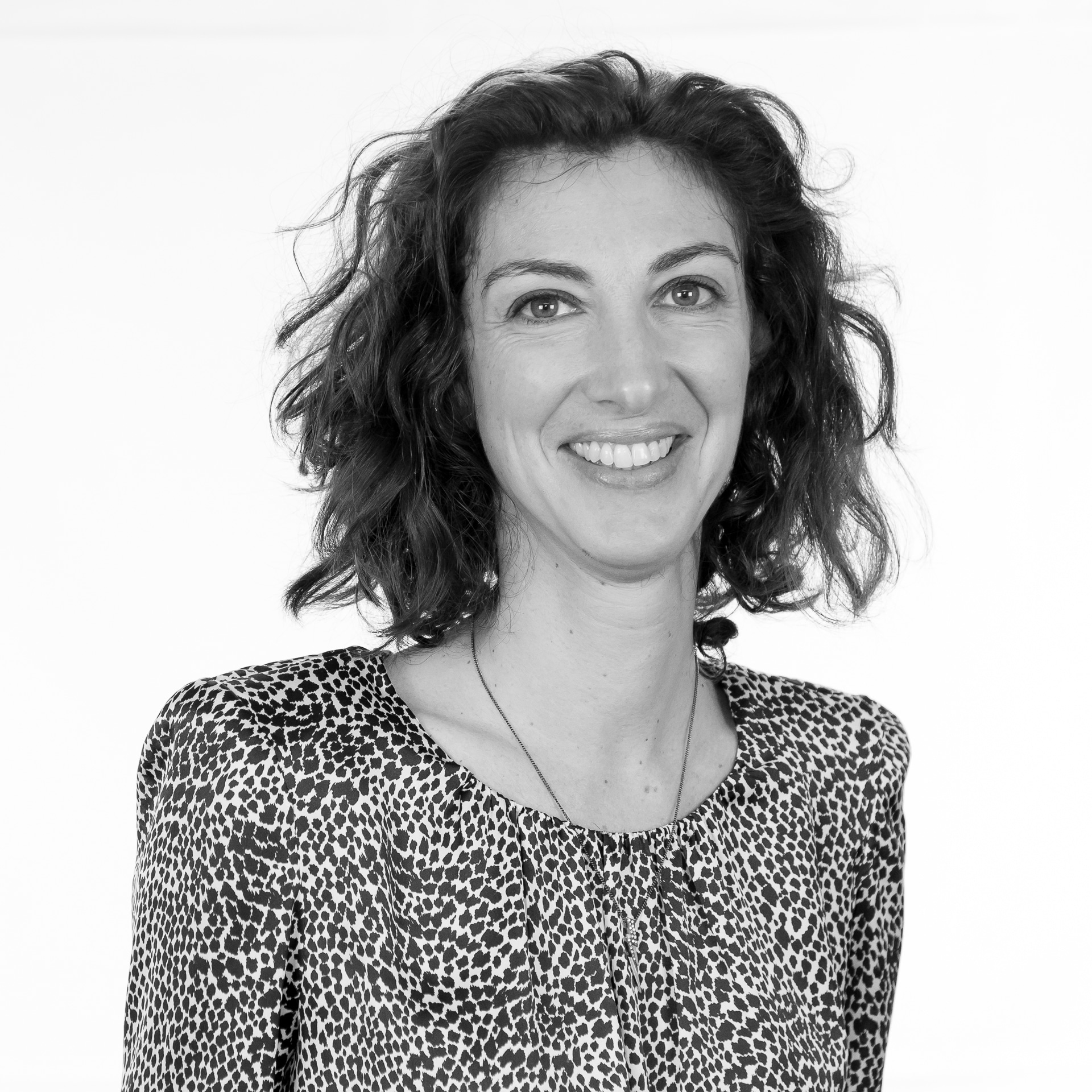 Delphine accompagne depuis plus de 20 les organisations dans leurs grands projets de transformation. Après une première expérience de 7 ans dans le conseil sur des dispositifs d'accompagnement au changement (mise en place de nouveaux modèles d'organisation, accompagnement des collaborateurs dans le cadre de fusions, évolution de pratiques managériales/RH…), elle a intégré le groupe Crossknowledge en 2005 et déployé une offre de services novatrice pour assurer le succès des projets de digital learning dans les grands groupes. Elle a rejoint ensuite Teach on Mars en 2018, et en est le COO depuis 2021. Elle pilote actuellement le développement du portefeuille de clients existants ainsi que les activités de notoriété de la marque.