Cegos, the international professional training leader and Teach on Mars, the European mobile learning leader have signed a distribution partnership agreement for Soft Skills content for the European Union, Switzerland and Great Britain.
Through this partnership, Teach on Mars provides its clients with Cegos' "Soft Skills Specialist" catalog. The catalog contains more than 120 mobile responsive training courses in up to 19 different languages.
Soft Skills in the spotlight!
With decades of experience in the creation of soft skill content, Cegos now has more than 2 million learners in 50 countries and the most consulted categories include:
Management and Leadership
Personal development
Professional and personal efficiency
Project Management
Sales and Customer Relations
An offer to suit everybody… or almost!
The catalog is a way of engaging your learners thanks to international content. Content is not only translated, it is tailored to the cultural specificities of each country. Most courses are now available in Spanish, German, Portuguese, Italian and Chinese, but there is also content in Japanese, Dutch and Slovak.
"The Cegos Group partnership is the perfect expression of our vision of nurturing employees' desire to learn, through a diversified content offering in terms of format, length and one which is suited to an international environment. The teaching resources can also be used by our clients on the Wall of their applications, as well as in their training catalog. The availability of the content in 19 languages is also a significant advantage for our client portfolio, predominantly made up of international groups." explains Delphine Canon, VP Solutions at Teach on Mars.
An interactive catalog
The Cegos catalog highlights the transformation of knowledge into skills and their application in everyday life. Each course places an onus on interactivity so that learners play an active role in facilitating this process. The catalog offers no fewer than 25 activities; the most popular include annotated exercises, role plays, training scenarios and self-assessments.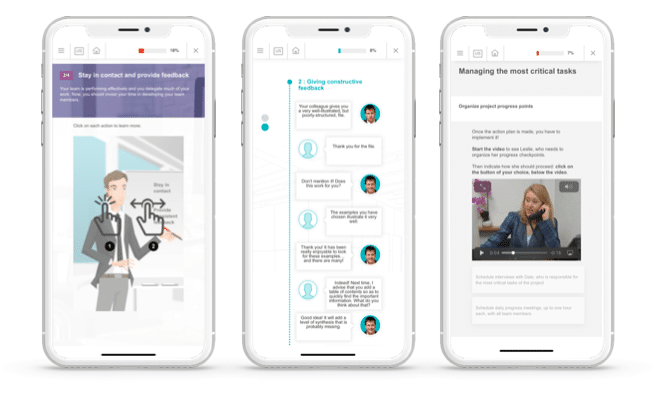 3 learning formats
To ensure learners progress, the catalog offers 3 complementary formats:
"Classic" (15 min): a fun, engaging and interactive way of learning and mastering the basics of any skill,
"Focus" (10 min): specific everyday life scenarios to provide learning which is in line with practice,
"Intensive" (7 min): to consolidate learning over time by practicing.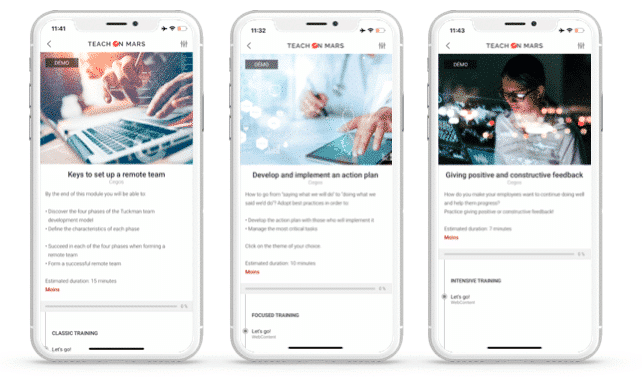 "Keys to set up a remote team" (Classic), "Develop and implement an action plan"
(Focus), "Giving positive and constructive feedback" (Intensive)
"We are proud to embark upon this partnership with Teach on Mars, a trailblazing mobile learning start-up with whom we share the same learning and development convictions. The digital revolution and global competition are disrupting skills management. The challenge is even more significant due to the world health crisis which we are currently experiencing and which will have far-reaching consequences on employment and working habits. The strength of the platform and Teach on Mars' mobile native content, coupled with the premium content in our soft skills catalog localized into 19 languages, is a perfectly tailored solution to today's business requirements," adds Pascal Debordes, Directeur of the international partner network for the Cegos Group.
If you are interested in the content of the Cegos catalog and would like your learners to access it directly in their training application, get in touch with your account manager or the Teach on Mars team without delay!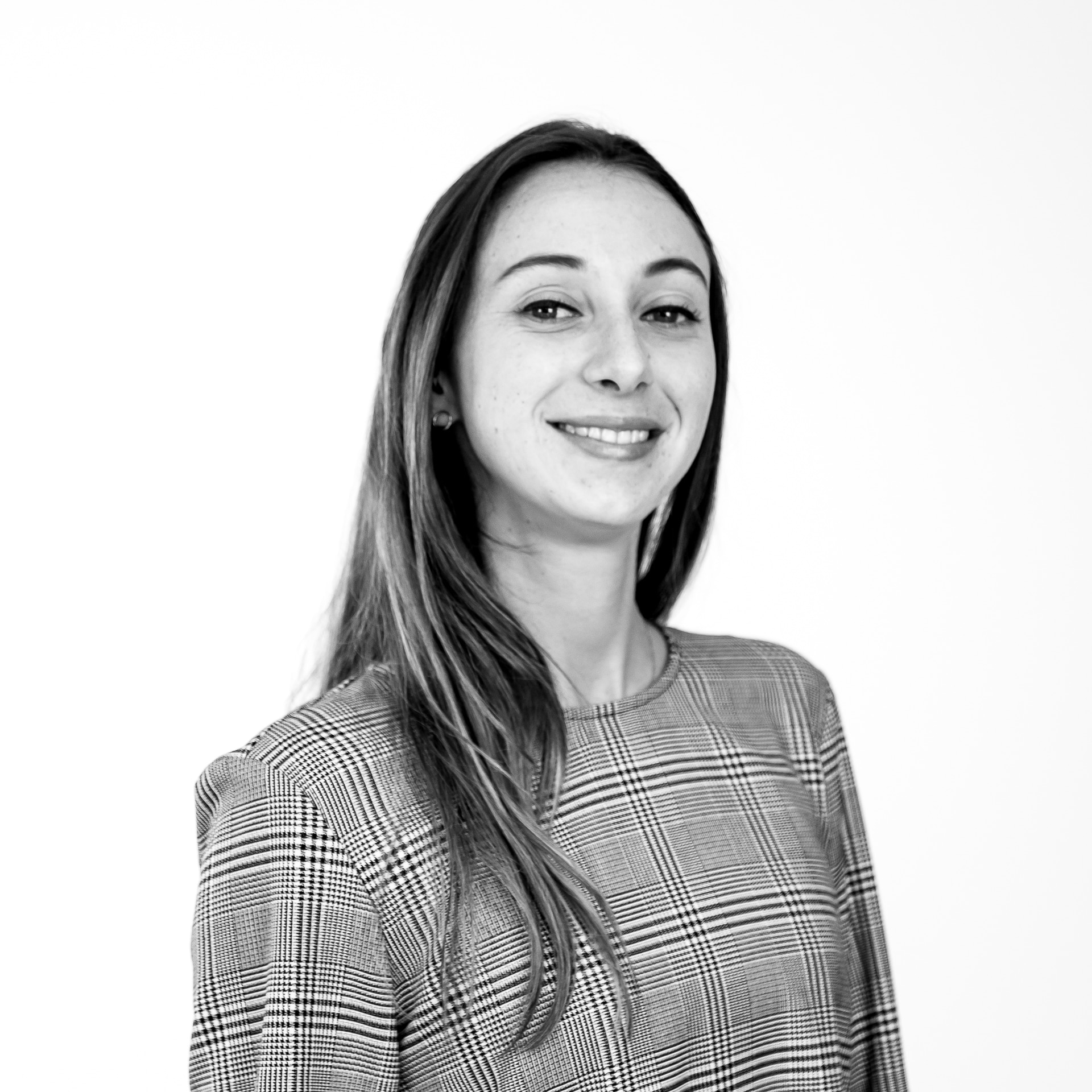 Diplômée d'école de commerce et passionnée par les innovations du numérique, Noémie a enfilé son scaphandre et rejoint l'équipe Teach on Mars au poste de Content Manager. Elle intervient en marketing et événementiel tout en contribuant à Teach on Earth, une initiative sociale et environnementale.