As summer draws to a close, it's time to get your autumn off to a successful start. Take advantage of the latest new features from the Mission Center to clean up your learner database, send specific communications to carefully curated lists, and include, for example, a direct link to a learning activity.
Sending communications to a list of learners
From the learners page, you can now select a list of people to send communications to.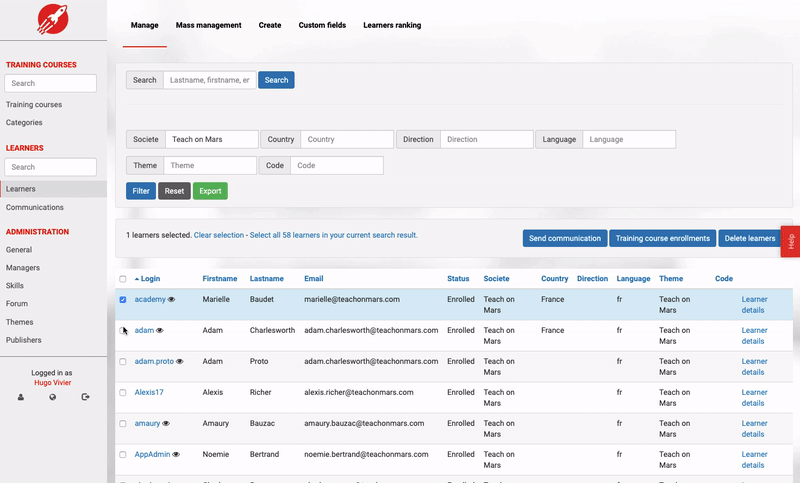 On the communications page, simply select the login of learners you want to contact; suggestions will help you find your recipients: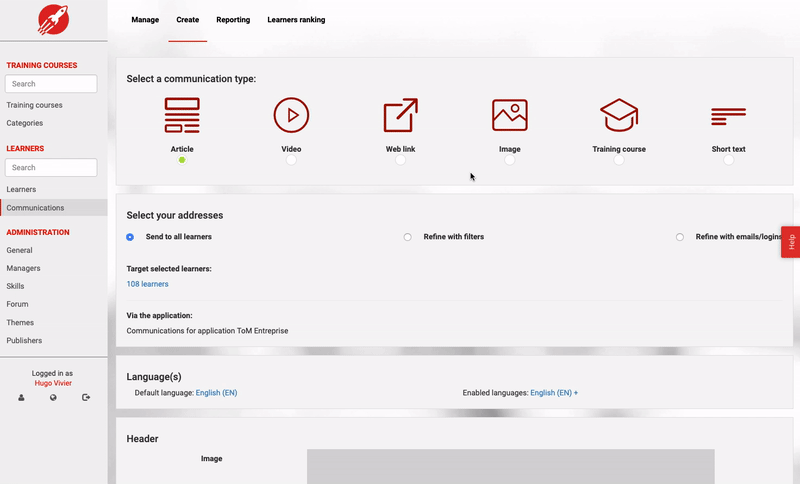 You can also copy and paste a list of logins.
---
Inserting quotes in training content
Like the web authoring tool, Excel® design templates allow you to display quotes in your app's content. This is a great time to update the layout of your mobile training courses and Wall articles so that your content is easy to read and assimilate.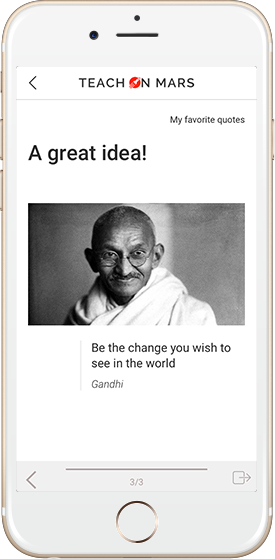 In Excel®, the following syntax should be used:

In the web authoring tool, simply add a "quote" card: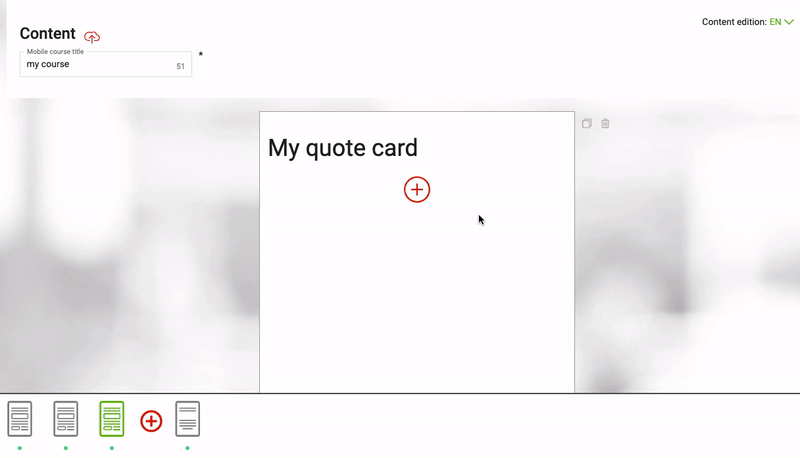 ---
Deleting multiple learners
Does your learner database need a spring clean? No need to panic, we've created a quick way of deleting learners. To perform this operation, the Mission Center manager must be assigned the role "Can delete learners massively":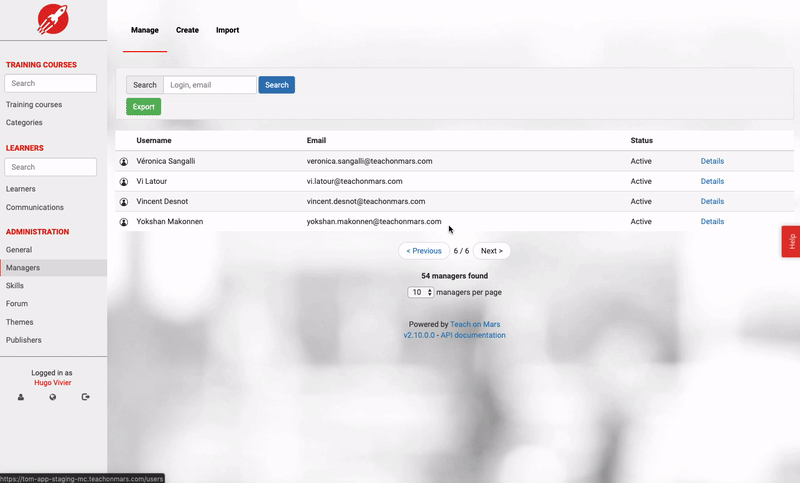 There are two ways of deleting learners. You can either select them from a list, then click on the delete button: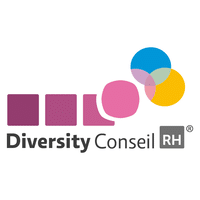 Or you can use mass management, then click on Delete learners, and import a CSV file containing the list of emails to be deleted from the database: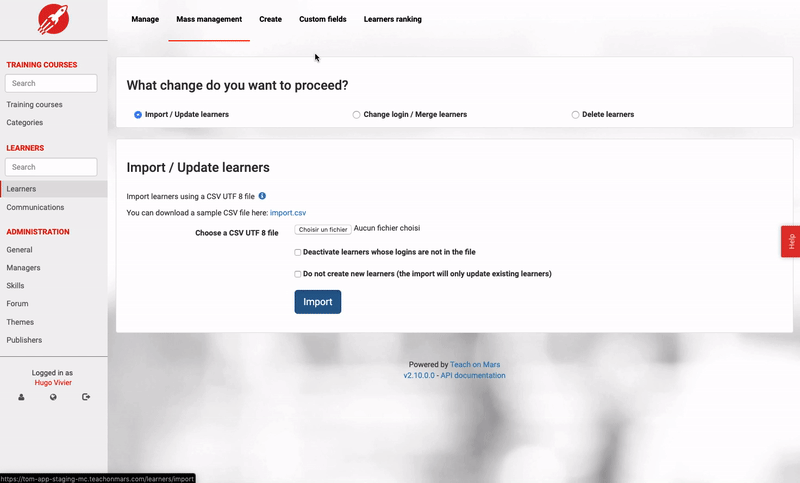 ---
Memorising your paging preferences
If you're a frequent visitor to the Mission Center, you'll love the fact that you can now configure the number of rows you want to display in lists of learners, training courses and communications. For example, you may want to view 50 rows of learners, 100 rows of communications, and 20 rows of training courses. Your Mission Center will remember your preferences!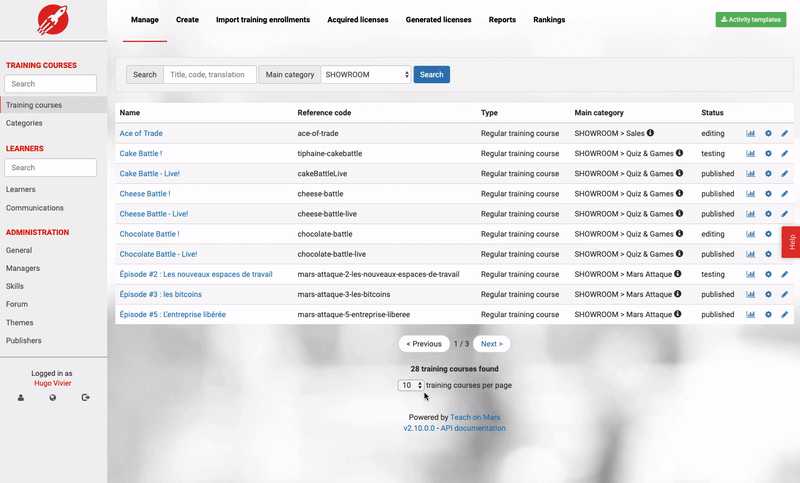 ---
Direct links to learning activities
Direct links to content and communications were introduced at Teach on Mars in the spring (Cf. Nine best practices to recruit and retain your learners via link sharing).
You can now also create links to learning activities, so that a given activity can be directly accessed from anywhere: an email, communication, another training course, push notification, etc. What better way of promoting your content and diversifying your communications?
From the Authoring screen of a training course, copy the direct link and paste it wherever works for you: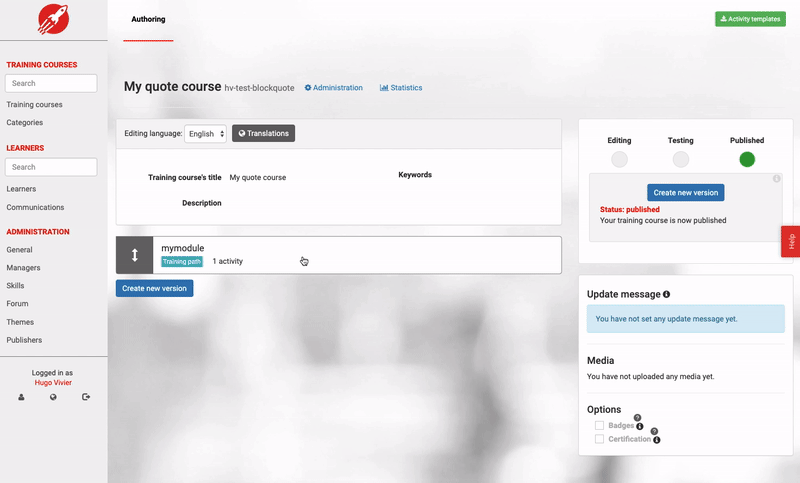 NB: This feature must be enabled in your environment. If this hasn't yet been done, your Teach on Mars project manager can assist you.
That rounds up all the new features for the month of August. See you in September for the arrival of games on the Web App, CSV exports of survey results, and other exciting new additions!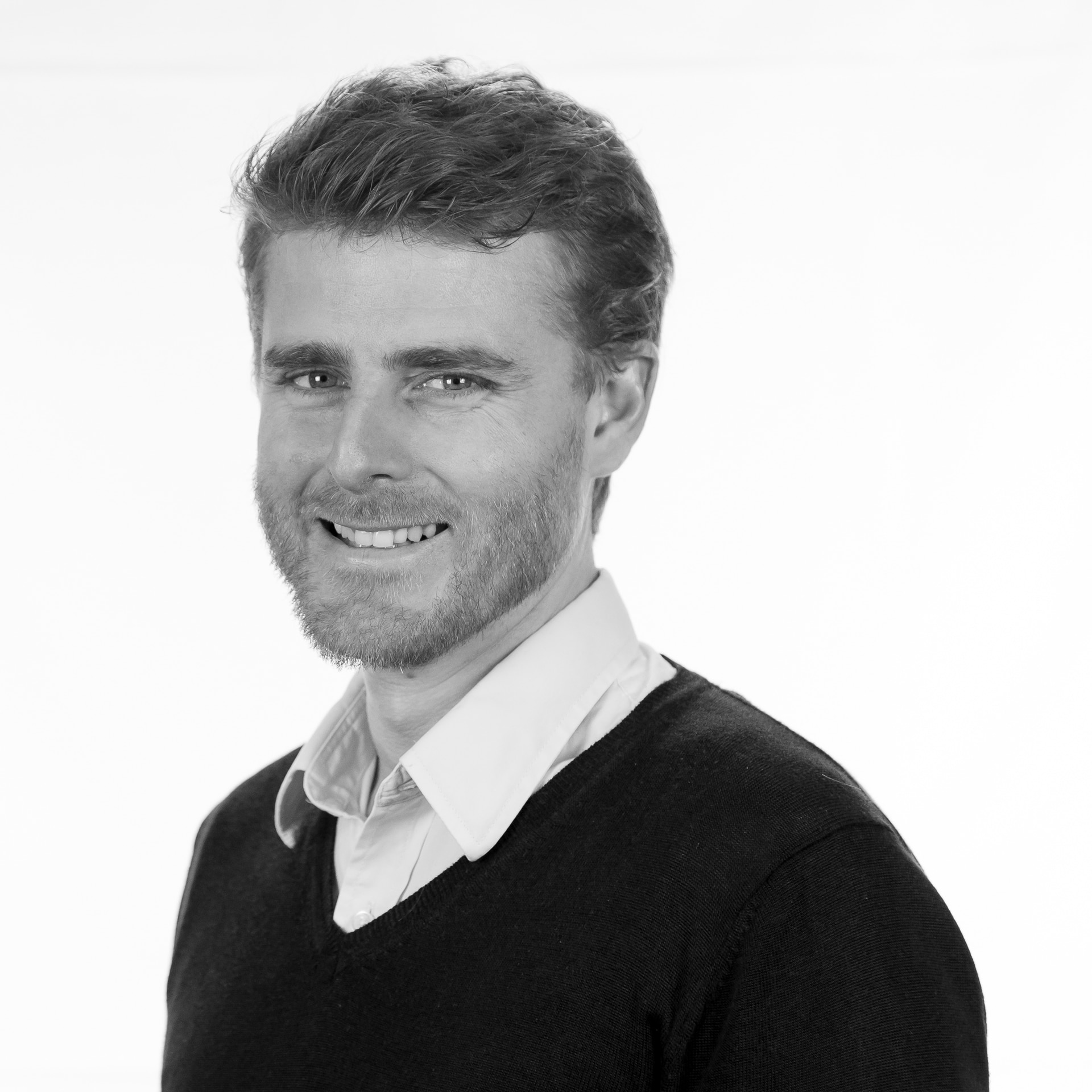 Depuis 10 ans dans la communication et le webmarketing, ingénieur de formation, diplômé d'un Master de l'IAE de Nice, Hugo a occupé des postes variés comme développeur web et responsable de projets Européens, avant de rejoindre l'équipage de Teach on Mars comme Marketing Ninja pour propulser la fusée partout dans la galaxie