After 5 years in existence, the Excel® templates used to design learning activities now include a new additional feature: the web authoring tool. This allows trainers to create their content directly from the Mission Center.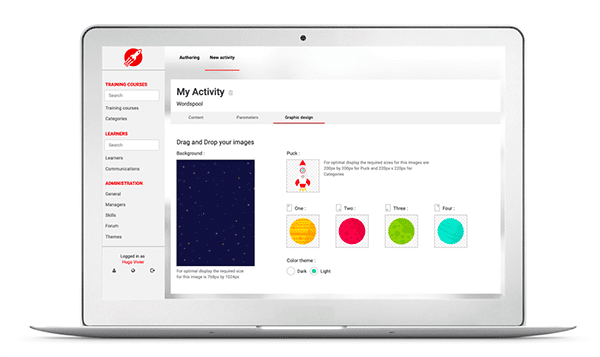 Intuitive and user-friendly
Our web authoring tool has landed to simplify the life of mobile learning developers. With just a few clicks, it's now possible to create high-quality
mobile learning content: after choosing a learning activity from the fifteen on offer, simply complete the forms, drag and drop any media content (images, videos, sound, etc.) and choose your parameters (activity duration, minimum score required, etc.). That's all there is to it – your content is now ready for mobile publication .
One of the exciting new features of the web authoring tool is the image editor, making it super-simple to manage media content. Previously when using design templates, an image had to be the right size (to the nearest pixel). Now, the web authoring tool supports intuitive resizing, saving valuable time when customising graphics for courses.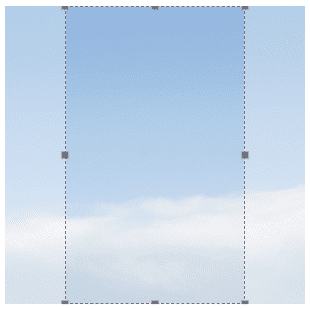 Translation management has also been given a facelift so that the status of content in different languages can be seen at a glance .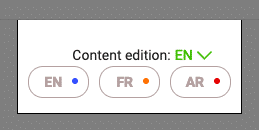 Ongoing compatibility of Excel® design templates
Since Teach on Mars was founded, Excel® design templates have made life easier for hundreds of trainers. For example, templates allow them to: work offline on content at any time (especially when travelling); share content easily by email; and industrialise translation by providing the Excel® files to translators who work on and return the content so that it can be simply dragged and dropped into the Mission Center .
Good news! You can still work with the design templates, just as before. However, if you create or modify content in the web authoring tool, you won't now be able to export this content into Excel® format.
In a nutshell
The web authoring tool:
offers a more intuitive and faster creative workflow
simplifies image processing
facilitates personalisation of graphics and improvement of aesthetic issues
The Excel® design templates:
allow you to work offline
can be shared easily
may facilitate internationalisation
The choice is yours!
Availability
The web authoring tool has been available for content creation on the Teach on Mars application since 22 February 2019. It is being progressively deployed on all of our customers' Mission Centers.
Taking the next step
To find out more, read our article How does the web authoring tool work? in our Help Center
---