As we reach the end of 2022, we review one of the basic elements of digital learning and Technology Corporate Social Networking platforms: animation.
As a reminder, the three pillars are:
Technology: the platform which provides the features required for an optimised user experience
Content: the available resources which provide meaning and convey knowledge and expertise useful for employees
Animation: the support brought into play to engage and motivate users
More so than communication, animation brings training to life. As well as creating a new announcement which curious learners will get excited about, animating your app will create a close-knit community of learners. Be it acquiring new hires or retaining longer standing ones, you add new value for all.
Despite a corporate social network framework, classic platforms such as Facebook, LinkedIn, YouTube, Instagram, etc., offer a large selection of ideas and examples of fun and enjoyable animations. Why not draw inspiration from them? Add a pedagogical, informative aim, and make your brand image part of the animation.
Before exploring our 2022 animation selection, we reiterate the ubiquitous components:
Get to know your community and learners – by analysing learners' consumption habits, you avoid any risk of going off tangent. If you don't have access to this information, now's the time! You have to start somewhere.
Create a communication plan – in order to create the event and engage as many learners as possible, communication is key.
Prepare regular follow-up – when you launch an animation in your app, make sure you allow adequate time for follow-up. This is crucial for providing the best response to your community. It will allow you to accurately analyse your learners' behaviour, chase up learners if there are few connected participants, provide help if some don't know where to go, etc.
Get in touch with your creativity! Because no animation is identical, allow your creativity to guide you.
And now, without further delay, we unveil our selection of end of 2022 animations!
Are you gripped with World Cup fever?
What if your animation mirrored this very current trend? Our first example offers your learners a new challenge, which is sure to be a hit thanks to its group nature. The animation sees learner teams pitted against one another, according to country, zone, region and even store against store, to ultimately honour the store of the year.
Objectives:
Motivate new learners to connect to the app
Create a feeling of belonging
Facilitate group work
Motivate your learners to challenge one another through your pedagogical activities
Martian added bonus: turn this animation into a regular event and repeat it each year.
Set up:
Fix the start and end of your animation
Martian added bonus: make sure your learners are aware of the dates
Choose the topic of the year and connected activities
Martian added bonus: you can create a new training pathway or use this year's creations; we recommend at least one Quiz Game however.
Prepare at least 3 communications (in the run up as a teaser, during to launch the tournament and after to congratulate the winners)
Martian added bonus: You can schedule your communications and remember to send them using push notifications.
Monitor your learners' scores
Martian added bonus: you can build on these results in your communications.
Want to find out more about organising a competition? Find all our best practices for organising great competitions.
Perhaps you're less into sport and prefer the warmth and magic of Christmas?
This animation draws on a guilty pleasure shared by people of all ages in the run up to Christmas – advent calendars. This year, let's add a smattering of learning to the surprise concealed behind each door.
Objectives:
Retain learners
Foster routine use
Review the year's learning
Martian added bonus: because we're dealing with a corporate social network or professional training app, some learners won't be able to complete the experience, so feel free to boil it down and propose a dedicated week (Christmas Week) instead.
Set up:
Define the main criteria: duration, subject, challenges and time allotted per day
Martian added bonus: to foster the advent calendar experience, we recommend prioritising short formats (2 mins or less per day
Create a Microlearning type course
Martian added bonus: as well as spotlighting a short format, you improve your learners' flexibility and autonomy when it comes to training.
Communicate about the event (prior, during and after) in order to give value to the amination and to gather feedback from your learners
Martian added bonus: add a Survey activity at the end of your Microlearning course to gather a maximum amount of feedback
Want to find out more about microlearning? Find all our secrets on Microlearning: a winning formula!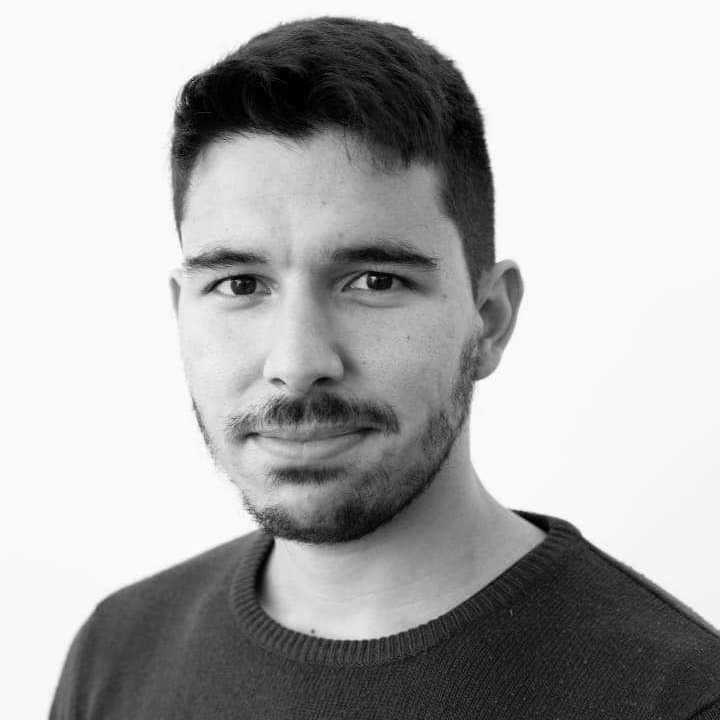 Kilyan est Partner Success Manager au sein du pôle solution de Teach on Mars, il accompagne les clients dans leur prise en main de la solution et dans la réussite de leur projet mobile learning.