The
Learning Paths
feature 
will be
available soon in your Teach on Mars solution. Allow us tell you more about this feature, which is sure to facilitate and streamline your learners' experiences.
Learning Paths
for a successful learner experience
The importance of signposting learning paths
In e-learning, unlike in classroom training sessions, learners often work completely independently.
In order to offer them an effective experience, learning paths must therefore be signposted, clear and consistent.
Learner benefits are as follows:
Visualising the end goal from the outset;
Discovering intermediate steps at a glance;
Becoming more independent;
Tracking progress throughout the entire path.
Trainer benefits are as follows:
Delineating a full training path;
Setting the course tempo;
Covering a wide range of skills and concepts;
Assessing learners throughout the path;
Tracking learners' overall progress via a dedicated tracking tool.
Teach on Mars introduces its latest Learning Paths feature dedicated to effective learning.
Learning Paths, instructions for use
Learning Paths enable you to create personalised and signposted training paths.
Learning Paths can be built around a wide variety of topics: focus on a product range, a subject, per level of expertise, as part of onboarding, etc.
One golden rule before building a Learning Path:
Properly define and describe the pedagogical objective of your Learning path, its steps, rhythm (date, blocking up to completion, etc.).
And if you want to make the Learning Path certified, don't forget the final training session for certification purposes.
When learners open their Learning Path, they discover a course consisting of training sessions or recommendation quizzes. They can proceed at their own pace and track their progress on two levels: within each block and overall, for the whole path.
Key steps for creating an effective Learning Path:
Step 1: target the training sessions or recommendation quizzes you wish to place in your course (N.B: they must already be published). We recommend a minimum of 3 "steps". Of course, we recommend using pre-existing content.
Step 2: select a relevant and logical sequence for your various pedagogical building blocks.
Step 3: customise the course introduction. We recommend making the pedagogical aims and overall duration clear.
Step 4: if required, configure the opening dates for your courses (start and end date) in order to set the course tempo.
Step 5: if required, configure the conditions for opening certain course building blocks with the possibility of unblocking a step using a code or by successfully completing the previous step.
Step 6: share the course with learners. N.B: the rules for accessing the Learning Path take precedence over the rules for accessing courses in the learning Path.
Step 7: publish the Learning Path and carefully manage its roll-out (communication, email, etc.).
For a successful handover, read those dedicated articles from the help center:
Now that you're familiar with Learning Paths, why not discover a few practical examples to help you put them to best use.
Discover inspiring illustrations for using Learning Paths
Onboarding courses for new hires
When onboarding new hires, create a dedicated onboarding course to facilitate their entry to the job and first steps in the company with, for example, themed focuses such as:
HR
Company and associated values
Business areas
Key products, etc.
Why not weave synchronous sessions into your course with "steps" consisting of links to synchronous sessions (either digital: video conferences or classroom sessions: seminars).
Professionalising employees: courses suited to every level of expertise
To help navigate your application and promote key content, you can create differentiated "beginner", "intermediate" and "advanced" courses.
In this way, you ensure that learners are following the course which is suited to their level and that they get to grips with the basics. This will boost your learners' motivation when acquiring new skills.
Each course can end with an associated certification. Why not ask your in-house experts to establish a community through the comments section.
You want to create an immersive experience with a set pace: chronological/ geographical courses
We recommend immersing learners in "common theme" courses, following a chronological thread or a precise itinerary. For example, you can propose a chronological order with key steps in the company history or a "sales ritual" course, tracking the key constituting steps.
You can also provide geographical courses, charting the manufacturing locations of your products, your company's iconic places, and thereby invite learners on a memorable journey.
Support transformation around a new practice, range or initiative: themed courses
Finally, you can create themed courses around your key subjects: a focus on a collection/iconic product, a key subject, CSR topic, etc. and thereby provide a comprehensive path for learners.
As you've seen, Learning Paths are becoming your new partner for consolidating the learner experience and ensuring effective knowledge transmission.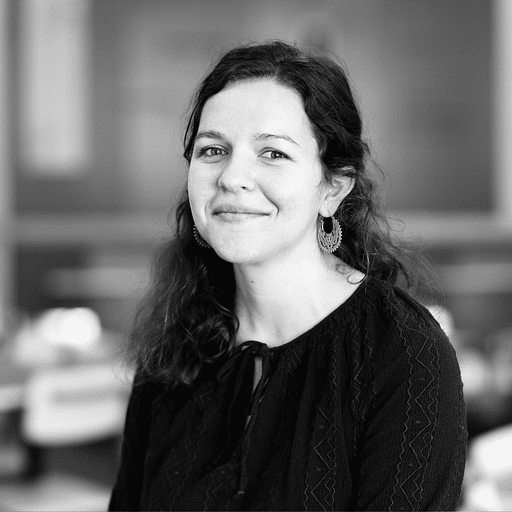 D'abord éditrice de manuels scolaires, professeure et coordinatrice pédagogique à l'Université, Julia a rejoint l'équipe Learning Experience chez Teach on Mars pour apporter ses compétences en pédagogie. La gamification et la différenciation pédagogique sont notamment ses chevaux de bataille.