This month, Teach on Mars invites you to discover two fabulous new improvements worth raving about. On the social networking front is the integration of WeChat and on the gaming front, a brand-new gamified teaching activity is now available.
Teach on Mars teams up with WeChat
If you're familiar with messaging applications, you've probably heard of WeChat, the social network with 1 billion users worldwide and n°1 in China.
With the new version of the web application released last month, Teach on Mars has integrated with the WeChat application for greater proximity to learners, who can now access all their training content directly in WeChat, by clicking on links in conversations or shortcuts in group chats.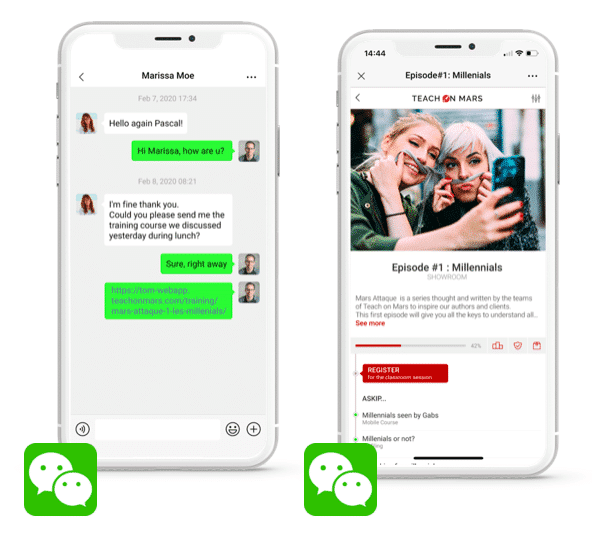 Access your training content via WeChat
Thanks to this integration, you'll be able to share communications, training courses and activities directly in your WeChat groups. All your learners will have to do is to click on your link to access their training environment and view the content. A new technique at your fingertips to reach learners wherever they are.
The new Multiquiz teaching game
To kick off 2021, Teach on Mars is pleased to announce the release of a brand-new teaching game in the form of a Multiple-Choice Quiz inside its application.
The Multiquiz asks learners a series of questions with several possible answers. Learners can jump from one answer to another by swiping right or left. They decide whether an answer is true or false and submit their answer to the question before moving on to the next. Once all the questions are completed, learners can see the correct answers.
In addition to the very popular Quiz Game, the Multiquiz allows you to incorporate answers with a long text or images. The added bonus is that you can modify the background of the activity.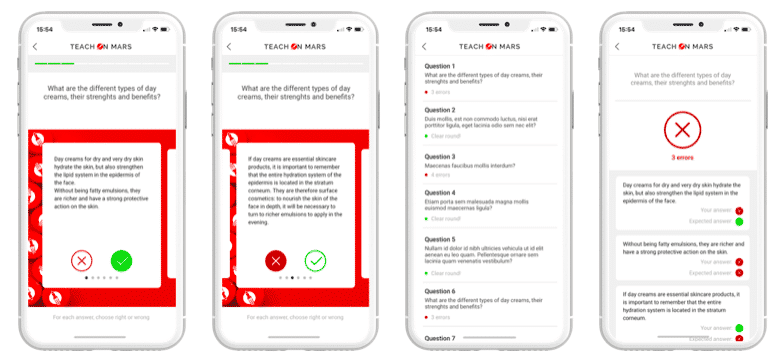 An preview of the Multiquiz activity
A little bird tells us that you'll soon be able to plan communications on the Wall ahead of time from the Mission Center. Join us in February for new features to take the desire to learn one step further thanks to digital technology!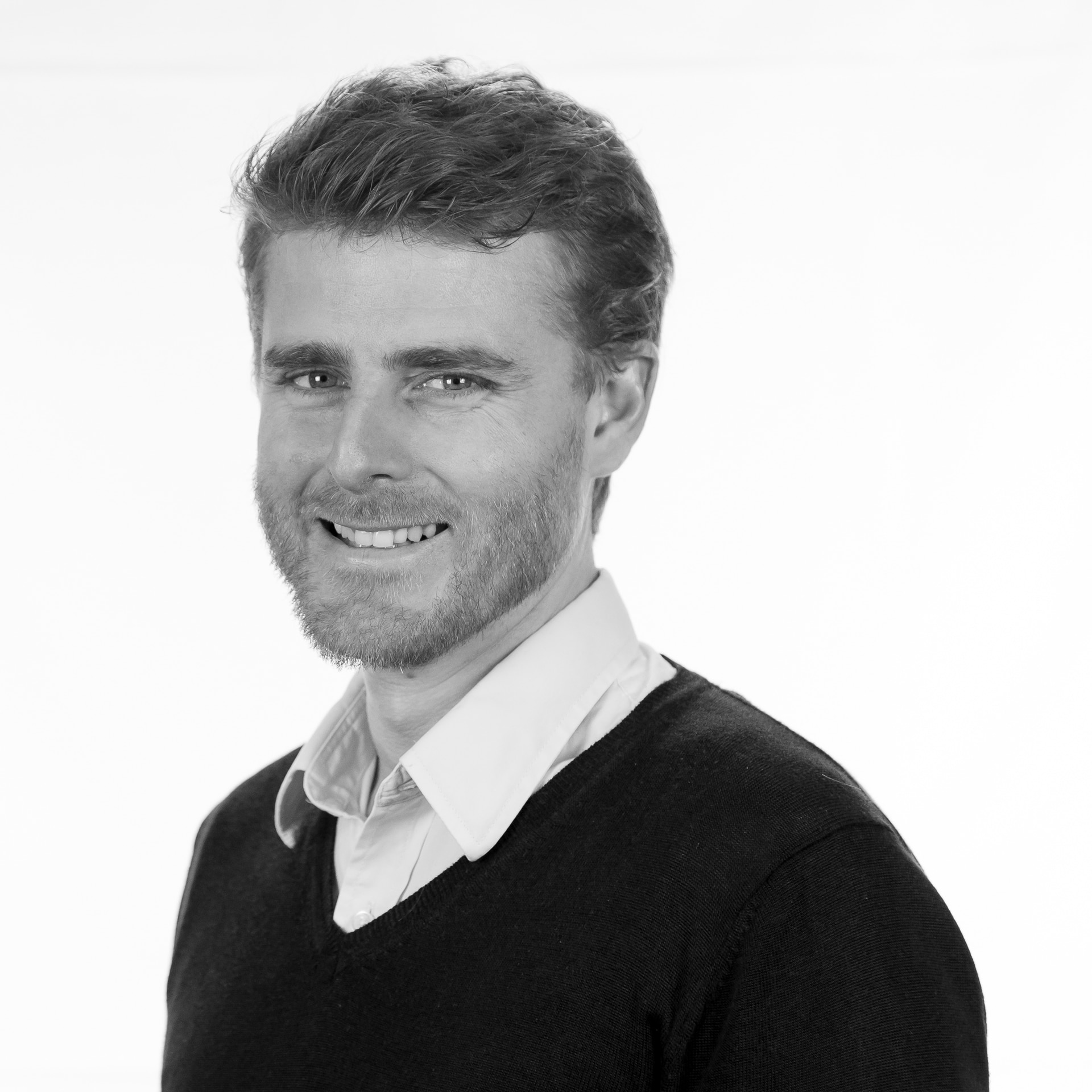 Depuis 10 ans dans la communication et le webmarketing, ingénieur de formation, diplômé d'un Master de l'IAE de Nice, Hugo a occupé des postes variés comme développeur web et responsable de projets Européens, avant de rejoindre l'équipage de Teach on Mars comme Marketing Ninja pour propulser la fusée partout dans la galaxie