Always aiming to be more social, the latest version of the Teach on Mars app gives pride of place to dialogue between learners, in particular by allowing them to tag each other and also post images in the comments section of the Wall. More interaction helps foster regular habits and better engagement of learners.
Tagging is here!
Everyone knows about tagging on social media – how did we ever live without it? Your learners can now tag their peers on the Wall: they simply enter "@" in a comment and start typing a learner's name to tag them: "Hey @Julian, you MUST read this!". The person tagged will then get a notification on their Wall, taking them directly to the content.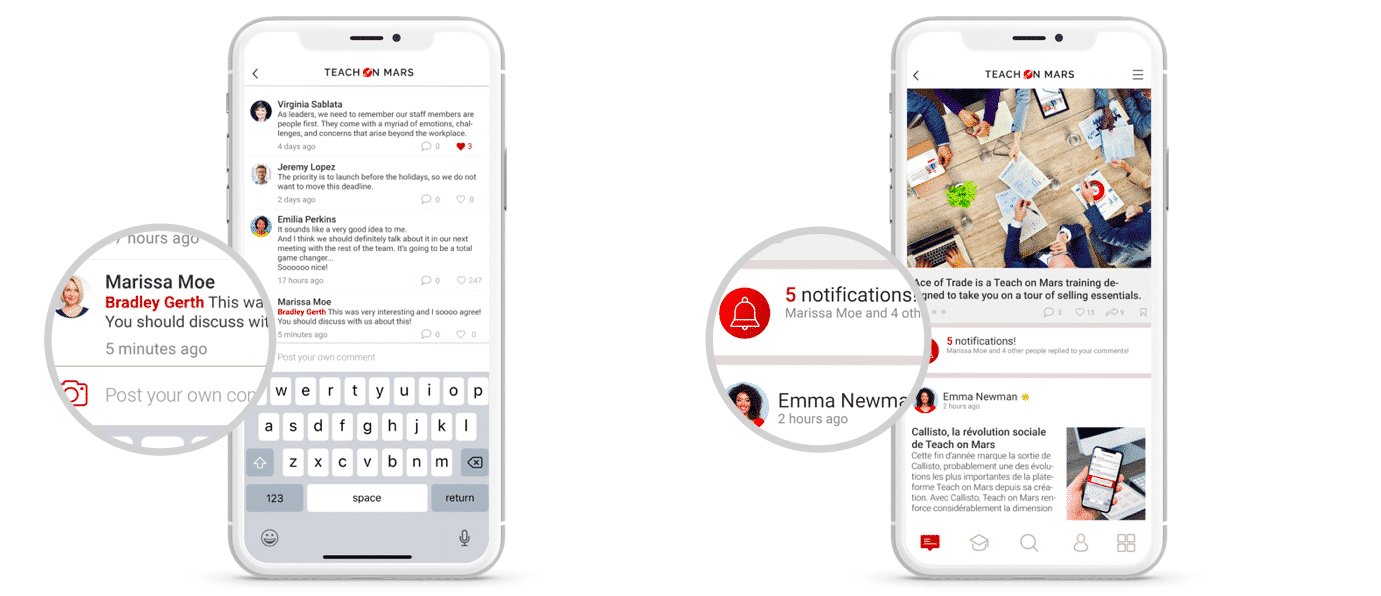 Vos apprenants deviennent ainsi les promoteurs de vos meilleurs contenus, et leur application de formation devient un réseau social ! Envie d'en savoir plus ? Découvrez comment fonctionnent les commentaires dans le Wall.
So your learners help promote your best content, and their training app becomes a form of social media! Want to know more? Find out how comments work on the Wall.
Image sharing for learners
Learners already had the option of posting web links in their comments to exchange resources. Now they can send images from their smartphone gallery or camera. Experience sharing is here! Your learners can post a photo or image of their favourite product, their current mood, or a screenshot of their "clear round" performance in the latest challenge on your app. Encourage them to publish their best images and inspire them yourself with your own posts. A great way of creating competitive spirit and retaining your audience!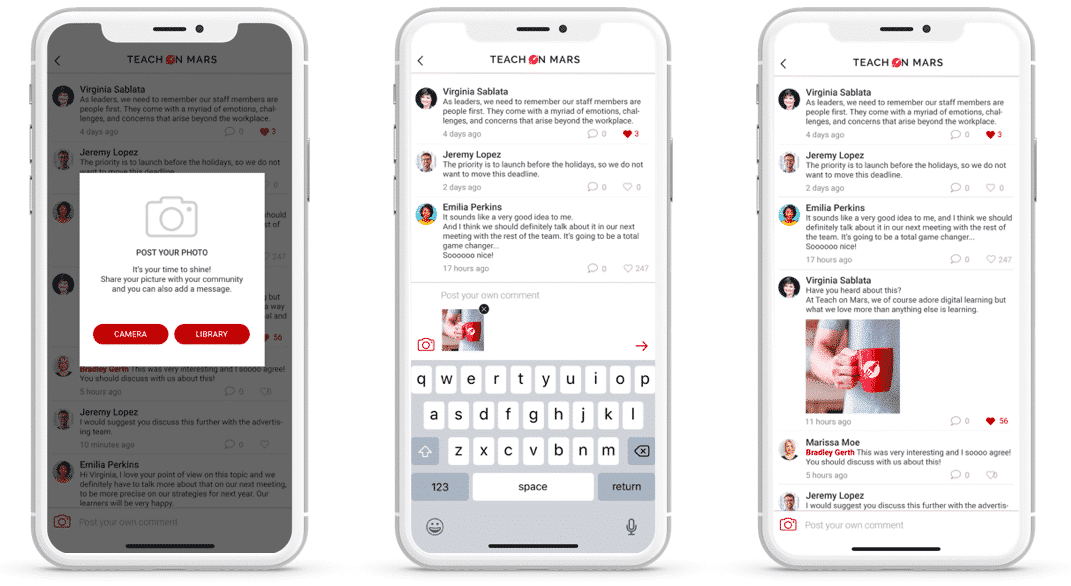 On the Mission Center side
Your Mission Center is also getting some upgrades.
Always working to enhance our protection of personal data, we record any data activity carried out: the creation, modification, deletion or large-scale exports of personal data are now recorded in a file.
We've also set up an email report on automatic CSV imports: an email is now sent to the Mission Center administrator when a group of learners is automatically imported. This states whether the import was successful or not. It also contains a log stating the changes made.
The push notifications and alerts system has been improved: activity reminder notifications are no longer added incrementally to the dot on the app icon, and they now always link directly to an activity. This is simpler and more consistent!
Finally, a new indicator identifies learners who've logged in to the app since the last anniversary date of the contract. This allows you to monitor the licenses used in our "Enterprise" offer.
But that's not all. We're constantly striving to improve our mobile learning solution and fix the bugs that any IT solution can be faced with. For more details, feel free to consult the version history in our Help Center.
See you soon!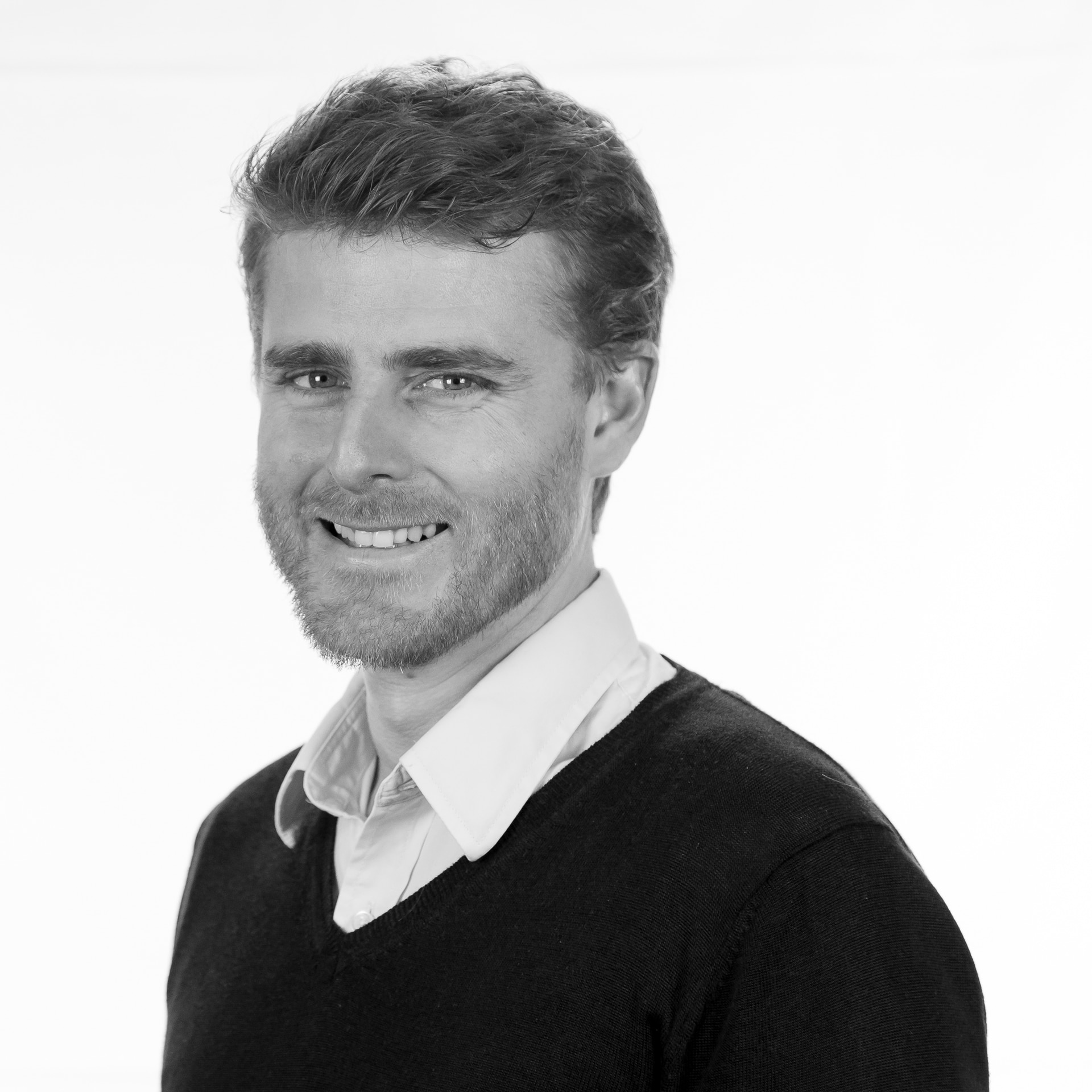 Depuis 10 ans dans la communication et le webmarketing, ingénieur de formation, diplômé d'un Master de l'IAE de Nice, Hugo a occupé des postes variés comme développeur web et responsable de projets Européens, avant de rejoindre l'équipage de Teach on Mars comme Marketing Ninja pour propulser la fusée partout dans la galaxie