Three months have passed, but it seems like only a matter of days since the Teach on Mars client community came together on July 2-3 in the sunshine of Sophia-Antipolis for the third annual Mobile University Summer University. Yet again, the event was a rich and varied ride through the exciting world of next-gen learning.
Now, as early autumn creeps into view, what better time than to look back to the long, hot days of summer and review some of the key learnings from those two days packed with experience sharing, reflection and thought leadership on the themes that are on everybody's lips.
As the curtain rose late morning on July 2, the packed house was treated to a specially made exclusive video intro with the compelling message that "everything is changing and standing still was for yesterday". A rousing call to action, complete with a reminder of the challenges that face learners, trainers and organisations in the next-gen learning landscape. Those challenges, we were reminded, are also opportunities, and Teach on Mars was clear in its promise to support and accompany its clients as it addresses them.
Vincent Desnot, Teach on Mars CEO, amplified and reiterated this message in his now-traditional opening address, giving the participants a sneak peek into the new functionality and philosophy that will shape the development of the Teach on Mars solution in the months and years ahead.
Next up was a visitor from across the English Channel! Learning & Performance Institute CEO Edmund Monk braved Brexit humour from all sides of the room to give an inspiring keynote in which he developed the sentiments of that curtain-raiser video into a roadmap for what learning and development professionals can do in practical terms to navigate an ever more challenging environment. His key messages read like a hands-on guide for any organisation wanting to ensure that its learning philosophy and offer will be fit-for-purpose as we move into the third decade of the 21st century.
First message – don't panic. Despite the breakneck pace of change in the modern workplace learning landscape, effective, impactful learning solutions are now more important than ever, Edmund reassured us. No less a publication than The Economist stated in a recent article that "lifelong learning is now an economic imperative" for organisations.
Second message – as learning and development professionals, we need to be where the learning is. Or where the learners are. Both physically and intellectually. Learning is happening in organisations, and the learner populations themselves are taking control. As a learning and development function, it is our job to plug into those new learning phenomena, to repurpose and enhance them for the benefit of employer and employee alike, and to add value to them without seeking to control or constrain them.
Third message – embrace the Permanent Beta climate in which we all live. Every project is a moving target in workplace learning these days, and Test & learn methodologies are no longer a nod to fashion – they are part of our everyday reality. Edmund urged us to embrace the pressure and intensity of this new reality – and to work together on finding and exploiting the huge opportunities that Permanent Beta is opening up for clients, vendors and learners alike.
Fourth message – focus on the high-level strategic questions that all LPI's research confirms C-suite leadership are grappling with. Needs like how to instil a learning and coaching culture; how to support and enable the workforce of tomorrow; how to successfully navigate the inevitable digital transformation of learning; and how to embrace not just a philosophy but actionable measures to promote self-directed learning.
Fifth message – challenge our own thinking on how the learning function should operate. We all know that L&D needs to be more strategic – there's nothing new there. But do we fully appreciate what that means for the mandate we enjoy as a function, the tools and solutions we deploy, and the tacit contract we have with the organisation and with the learner populations? Are we ready to be flexible on the types of learning options we offer? Relinquish some of the control we have traditionally needed to have over the way learning is delivered in order to encourage self-directed learning and user-generated content? And take inspiration from new media and social networking to inject new energy and purpose into the way we market our offerings both inside and outside the organisation?
Sixth message – focus on developing the human skills that will make the difference in this age of ever-advancing AI and automation. Whether we're talking about the learner populations we address or the L&D specialists within our own teams, everyone will need our help building skills like critical thinking, cognitive flexibility, service orientation and emotional intelligence – those irreplaceable human skills where machines will never be able to match us.
The rest of Day One of the Summer University showcased a series of brilliant illustrations of how this roadmap for success is already being executed by some of Teach on Mars' clients.
Clémentine Thenet, Teach on Mars Customer Experience Manager, interviewed two marquee clients on the incredible success they have achieved in short time-frames by having the courage to invest in a mobile-led learning approach where the human touch remains of critical importance. Maïté Amostegui from Dior shared the story of the Dior Digital Addict initiative, while Saba Pradeilles from Axa introduced the audience to the phenomenon that is the Axa Learnng Games, launched in late 2018.
Straight after lunch, it was time to talk about deployment, and what happens when mobile learning is launched in the field in genuinely global organisations. In an augmented round-table format that illustrated and mirrored the challenges of working in the new worldwide learning landscape, Marielle Baudet, Head of the Teach on Mars Academy, coordinated contributions from three locations on two different continents charting the progress of Coty, Chloé and Vinci Energies as they use Teach on Mars to take the learning to where their learners are.
Long-time Teach on Mars collaborator Jérôme Wargnier then used the afternoon keynote shared to trace how digital learning has evolved as a crucial component of the workplace learning landscape over the last twenty years. He also presented a compelling case study from his own recent personal experience of how new learning technology and instructional design methods can be combined with the more traditional sensibilities of the learning profession to produce startling results with real business impact on the ground.
Finally, as a triumphant conclusion to Day One – and a dazzling demonstration of just how far innovation in modern learning can be taken – the participants were treated to an all-new and fully immersive "Phygital Learning" experience. Guided by custom-built content on their smartphones, but also by some more than fifteen members of the Teach on Mars team, they spent a breathless hour under the Côte d'Azur sun navigating a veritable assault course of physical, intellectual and sensorial challenges.
With a sleeves-rolled-up, hands-on approach, and ample helpings of self-directed and social learning thrown in, the immersive experience proved beyond any doubt that next-gen learning is not a spectator sport, and that Teach on Mars really does walk the walk when it comes to delivering "digital learning with soul".
Look out for a review of Day 2 of the Summer University event in an upcoming blog article.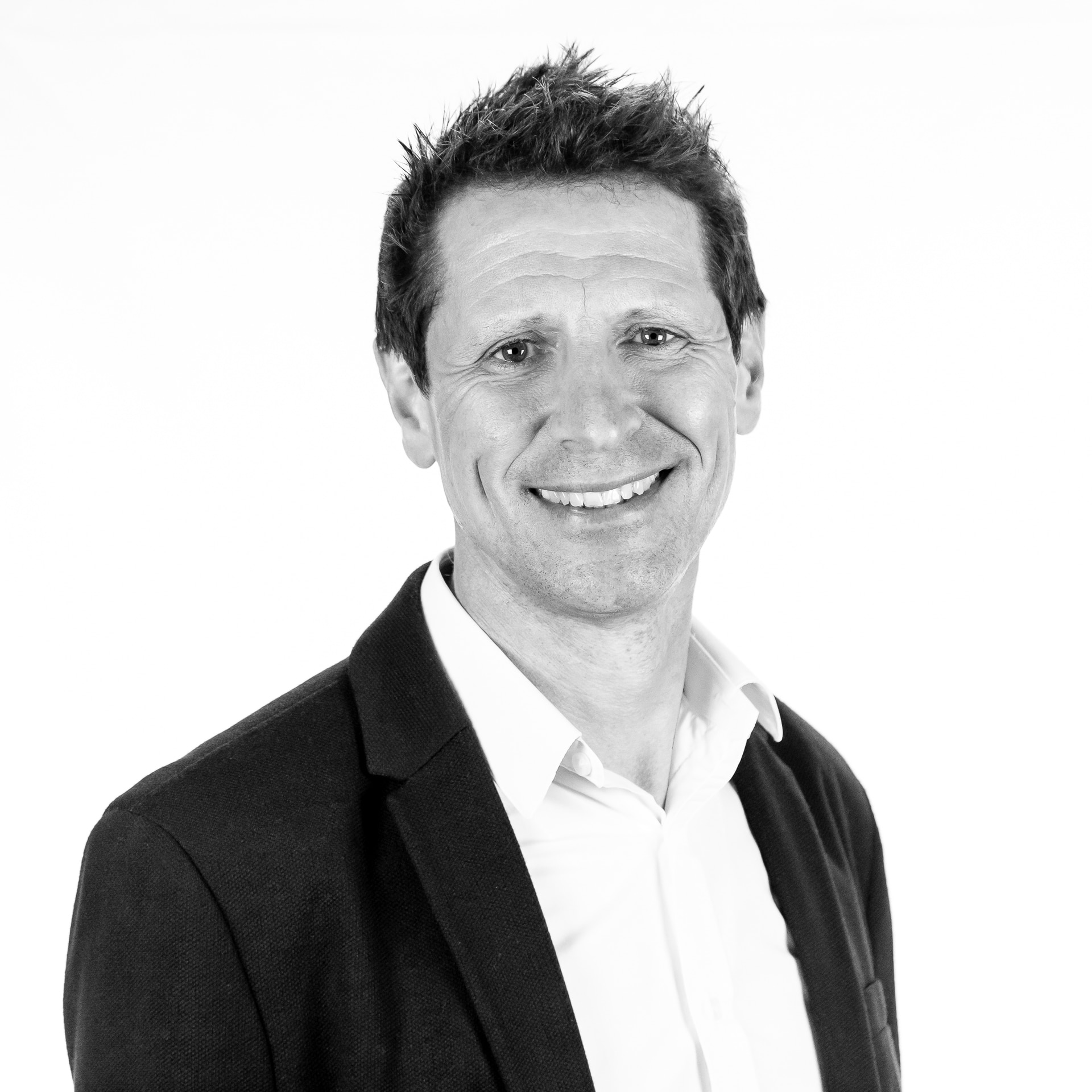 Adam has been developing and leading Corporate Universities for companies all over the world for most of the last 15 years.