At Teach on Mars, we of course adore digital learning but what we love more than anything else is learning, as a way to develop people and teams, both from a professional and a personal point of view.
The fact that we are a software developer does not mean we are going to deny the origins of what we do: the transmission of knowledge by all sorts of learning methods and by face-to-face training in particular. We like to see ourselves as a new colour in the palette available to the training ecosystem of the companies which we equip.
Today, we propose to take you on a short guided tour of the 4 types of solutions which you can use to integrate not just our digital platform but other things too!
1) Full digital
In certain contexts, for certain targets and on specific topics, information can be transmitted entirely by remote means either via the application or the Teach on Mars web portal. However, to not become caught up once again in the shortcomings of that e-learning module which is now gathering dust on the shelf – for good reason given the harm it has done to our profession, there are some basic formulae to be followed. Our formula is one that I am sure you know well: the famous ELPA* model, founded on the belief that a 100%-remote learning cycle is possible once you offer initial activities to Engage, supplemented by subtly alternating between phases of Learning and putting into Practice. Last but not least, the circle would not be complete without the Application of the notions and concepts addressed in the field.This ELPA model can be adapted into the 3 other types of solution which we go on to discuss below.
Here are some examples of full digital solutions deployed by our customers:
launch of a new product in an existing range in the cosmetics sector, presentation of a collection in the clothing retail sector
cross-functional HR topics: diversity, annual interview, being ecological in what we do at the office on a daily basis
topic on which awareness needs to be raised company-wide: GDPR, cybersecurity
2) Augmented digital
Whereas full digital is individual and asynchronous, augmented digital introduces synchronous group methods. The idea is to add periods of time to the solution during which people who are following the program can get together and:
discuss things between themselves via a forum or chat
talk to a trainer thanks to telephone coaching
do both of the above in a virtual classroom framework for example
It is also possible to incorporate regular webinars or possibilities for User Generated Content but always using remote learning methods. As with MOOCs, the sequencing is generally more precise, with a start, an end and a speed of learning that is controlled by a trainer or administrator.
3) Blended learning
A term which has been much used (perhaps too much?) in recent years, blended learning consists of mixing the methods which we have just described with periods of meeting face-to-face (classroom training, coaching, events, seminars, learning expedition). There are infinite number of possible combinations and in general they are based on common sense principles: use digital methods to put the emphasis on theoretical contributions and individual reflection upstream of the face-to-face training so as to be able to make the most of hands-on interaction, simulations, sharing of experience and putting things into practice when participants meet face-to-face. Revision exercises, as well as exercises in memory anchoring, hot and cold assessment, and certification are proposed in the downstream phase of the solution… More elaborate solutions incorporate phases of inter-session activities which allow for a stronger emphasis on putting acquired knowledge into practice and thus on gathering feedback that is more substantive and enriching.
4) Phygital learning
Now we're really getting to the heart of the matter!First, let's start by telling you the definition that we are using as our basis for exploring this concept. Physical learning consists of tightly integrating digital activities into face-to-face sequences to create a learning experience that is surprising, rich and effective over time. In this way, the application used gradually comes to form a powerful backbone for the solution, enabling everything before, during and after the periods of physical meetings to be linked together. Here are a few very tangible examples of digital activities created using the app that we have been able to try out with our customers or on our teams during events:
participate in a group Brainstorming activity on open questions: each participant proposes their ideas, and everyone votes for the ones they think are best
organise a giant challenge with a battle and podium in Live! mode
discover content locally thanks to geolocation tags
unlock specific content by scanning a QR code in specific locations
grant access to the remainder of the course thanks to a code obtained after successfully completing a challenge in real life
share photos on a dedicated feed to experience or relive the event
Watch the video below to discover the Teach on Mars phygital activities that we have been able to offer our customers who put themselves forward to test them as part of a highly colourful (red-themed) immersive experience.
*Model designed by Jérôme Wargnier – Alberon Partners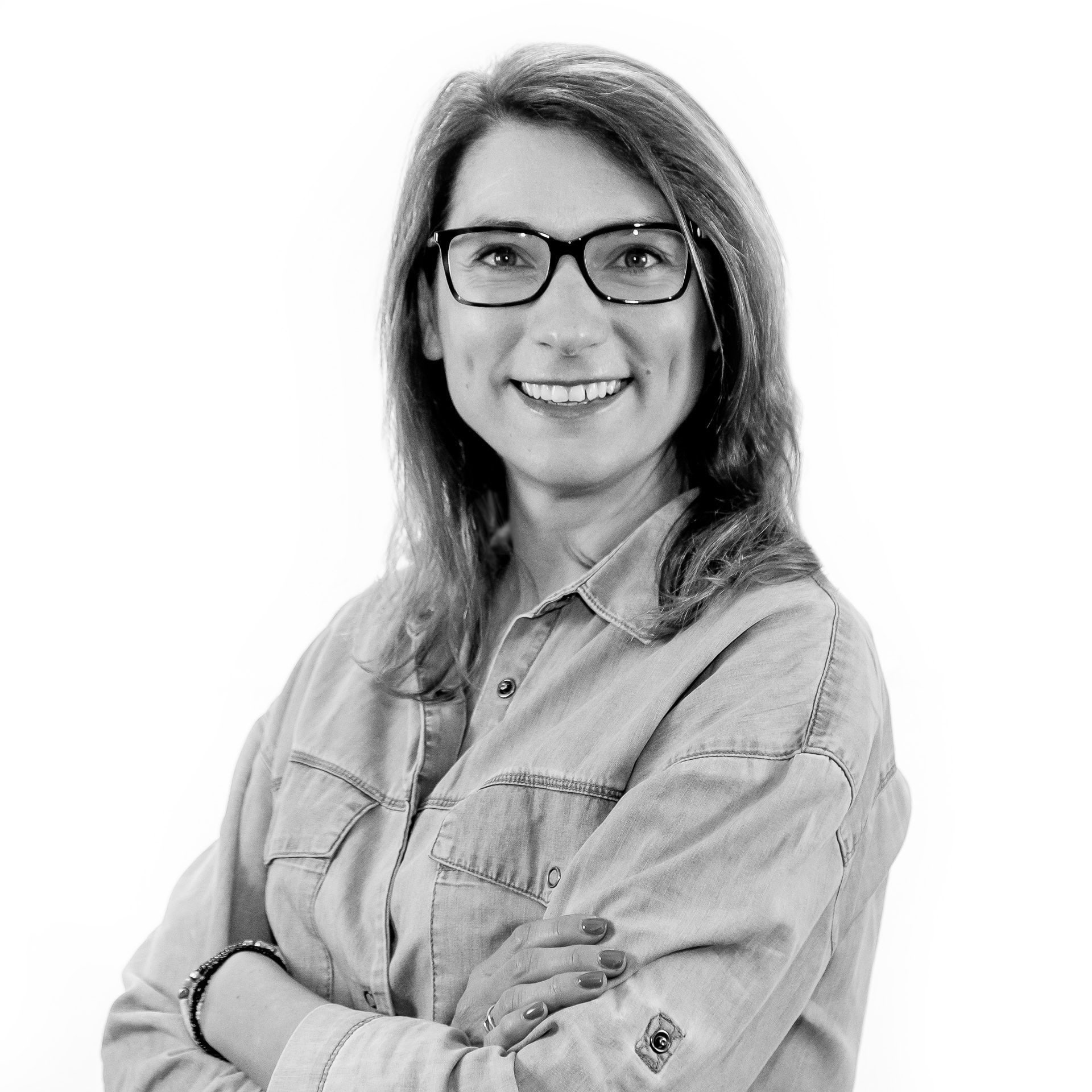 Tiphaine joined the crew of Teach on Mars after 13 years in multi-modal training strategy consulting. She was trainer, educational engineer, head of an e-learning center, consultant and support for major projects, director of a digital division … she now shares with pleasure and expertise, her rich experience of digital learning.