The end of the year is nigh… but there's no peace for the wicked, and for the start-up from Sophia-Antipolis, absolutely no question of letting the rocket engines cool off! When the dust settles after year-end celebrations, Teach on Mars will be boosting its way to the Learning Technologies Paris and London exhibitions for the second year in a row.
Take off from the Paris tarmac…
The 2019 edition of Learning Technologies France will welcome more than 5000 professionals from the fields of eLearning, L&D and HR, and Teach on Mars will be there to interact around its mobile learning platform and share all the new features with the visitors.
The sales team will be manning booth E40 for the 2 days of the show, meeting visitors and engaging them in discussion around the brand's mobile-native learning solutions and LMS. Christopher Martial and Emmanuelle Nejjar, Account Managers at Teach on Mars, will be at the controls for 2 live sessions in Theater 3:
on January 30 at 12pm
on January 31 at 4pm
During these 20-minute sessions, participants will discover, through product demonstrations, how gamification can be a lever for learner engagement and how it can facilitate knowledge transfer.
In parallel, on Wednesday, January 30 from 5:15pm to 6:15pm, Tiphaine Duchet, VP Operations, will be taking part in the round table on "How to buy your digital training project?" to share her best practices on the topic.
As he did last year, Sébastien Lasarte, Customer Solutions Manager, will lead a conference in plenary session on January 31 (the subject and location will be communicated later).
To attend the Learning Technologies France exhibition in Paris, order your visitor badge free of charge here. See you on January 30 – 31 at the Paris – Porte de Versailles exhibition centre.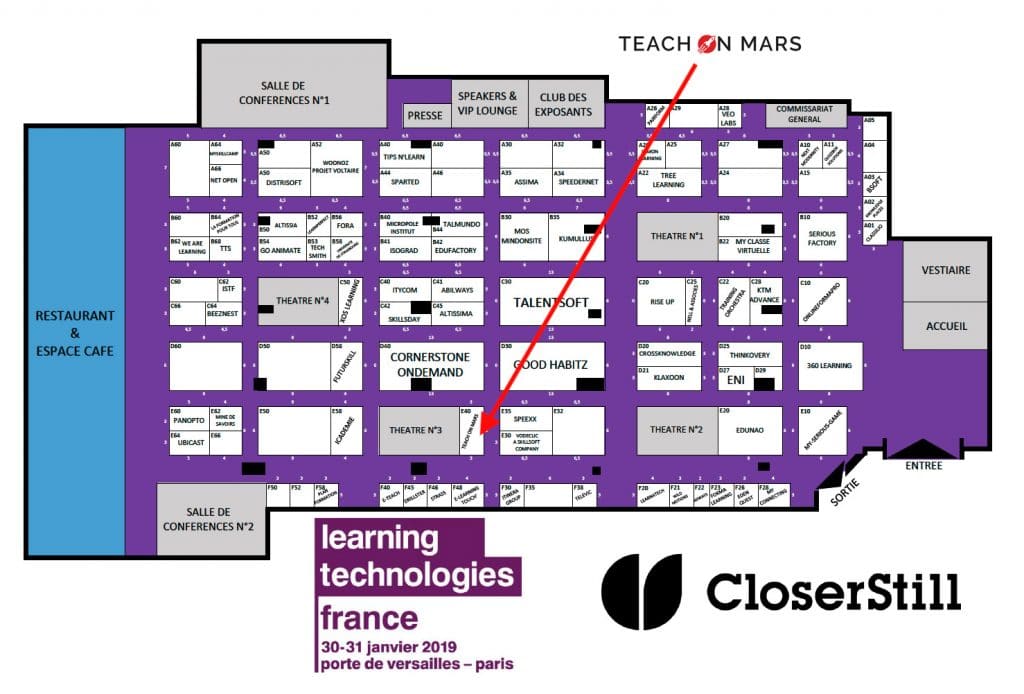 … London stopover
Shortly after Paris, the startup's international development team will set a course for sister event Learning Technologies London, where they will ceremoniously park their rocket at Booth C38. In the course of the two day event (13 and 14 February 2019), Emmanuel Remy and Adam Charlesworth will be there to meet L&D professionals and discuss Tech on Mars' mobile-native learning solution. Like last year, Adam will also be delivering a plenary session.
To attend Learning Technologies London, register for free entry online and make your way to: ExCeL London, Royal Victoria Dock, 1 Western Gateway, London E16 1XL.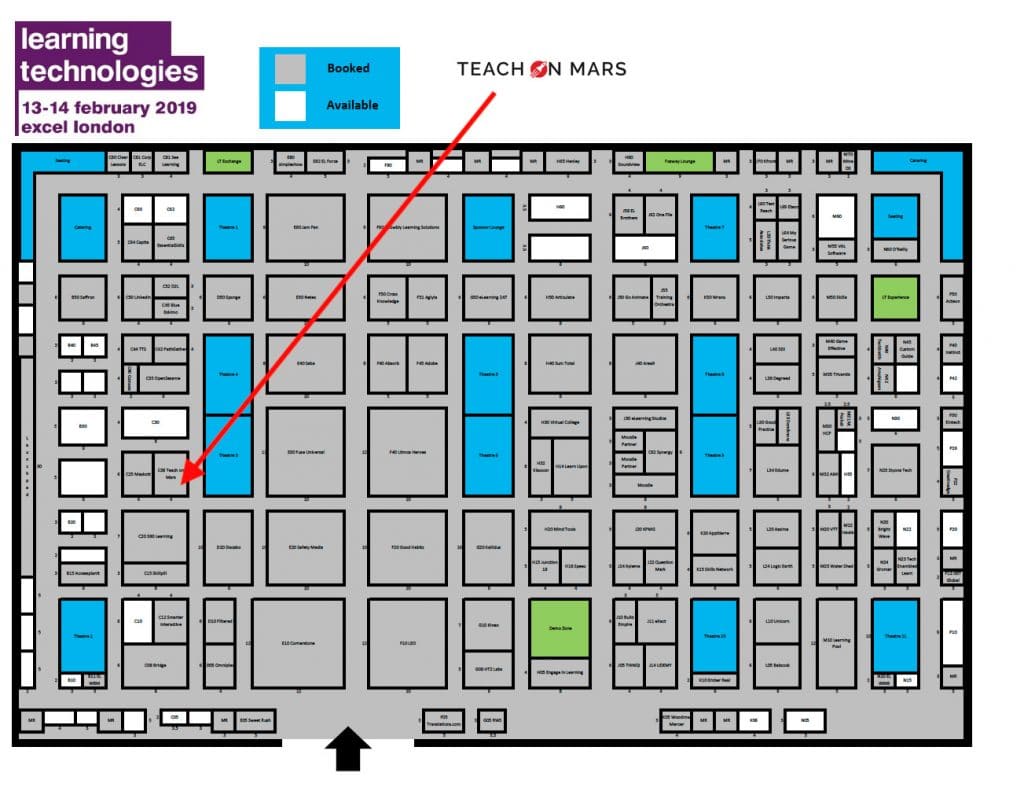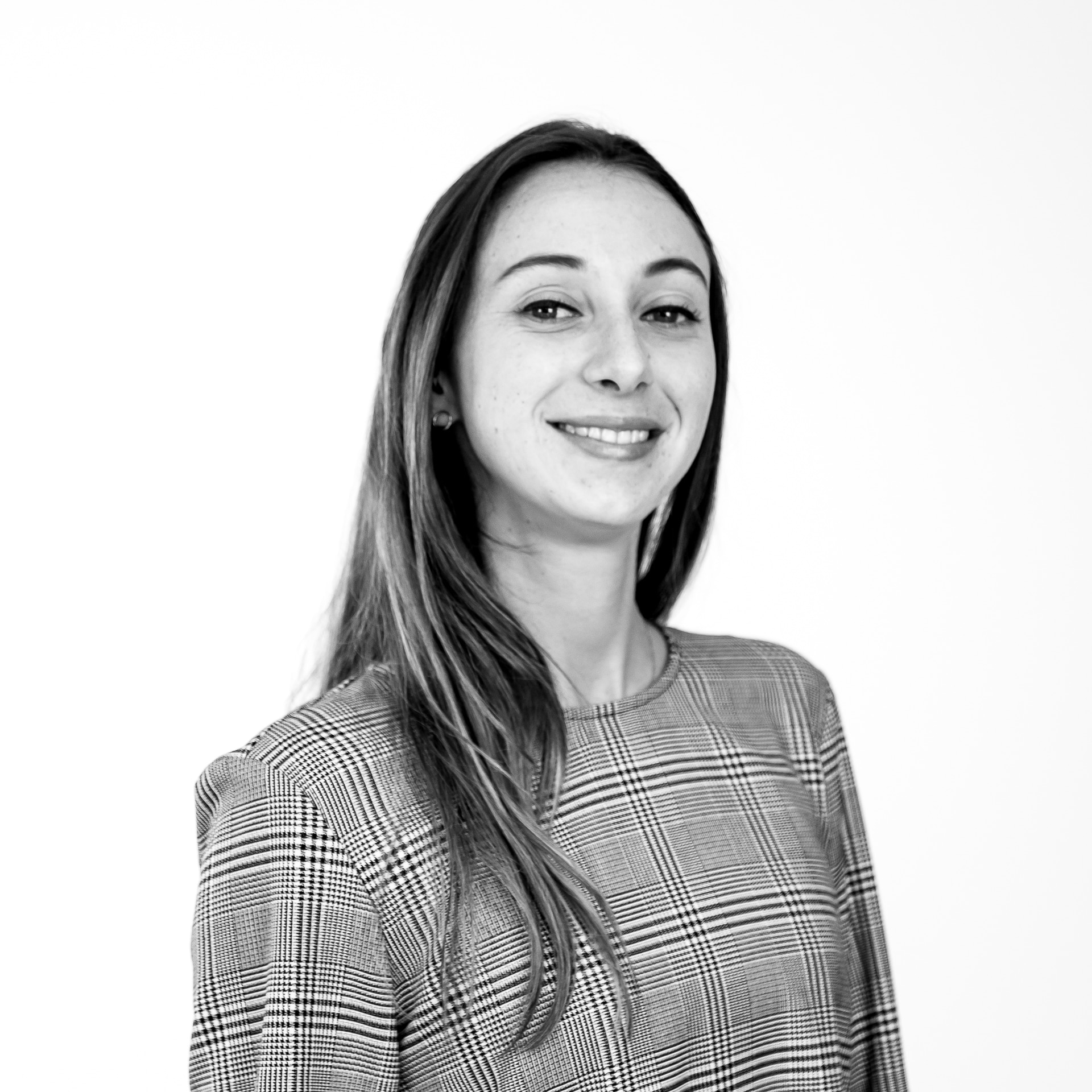 Business school graduate and passionate about digital innovations, Noémie put on her diving suit and joined the Teach on Mars team as Content Manager. She is involved in marketing and events while contributing to Teach on Earth, a social and environmental initiative.