The value of a training platform is directly proportional to the richness and diversity of the content it offers. In addition to its mobile first authoring tool, and the network of accredited partners who produce tailor-made training programmes, Teach on Mars is now equipping its platform with features enabling exploration and sharing of content, thus creating an even more comprehensive solution for its customers.
Why off-the-shelf training content?
Consisting of some forty partners and around a hundred customers, our rapidly expanding ecosystem already has more than 500,000 users. A critical next step is offering this growing community of learners a wider, immediately available choice of titles in the form of off-the-shelf content without the need for mobilization of internal resources.
Teach on Mars has responded to this significant demand with Learning Station, the first European platform dedicated to training content in mobile native format, as well as a new feature that allows Mission Centers to share training courses with each other. This second innovation means that publishers can distribute their titles directly to their customers, in peer-to-peer mode.
Simple management of off-the-shelf training content
To manage off-the-shelf content, the Mission Center (i.e. the administration interface of the Teach on Mars solution) now has a new licensing system.
Content publishers who want to share their training courses can now use the Generate Licenses button (accessed via the training programme's administrative rights), and indicate the name of the client, the number of authorised learners (optional) and a usage expiry date (optional). The sources of the training course are never transmitted, and the publisher continues to be the sole owner of its content.
As for buyers, they can simply add a particular course to their Mission Center and then manage it like any other training programme (learner access rules, statistics, certifications, etc.); authoring activities are, however, out of bounds as the publisher continues to be the sole owner of its content. When the publisher updates the course, the buyer will be notified and can choose to update the programme with a single click.
For end users, integration of off-the-shelf training in the application is completely seamless.
Test off-the-shelf training before you buy
A "Try Before You Buy" option is always a source of comfort and reassurance whatever you're purchasing, and training content is no exception. To facilitate this, Teach on Mars has added a "Generate Demo" button so that publishers can create a demo version of their training course, allowing access to a limited number of learning activities (other activities are visible to the user but cannot be launched).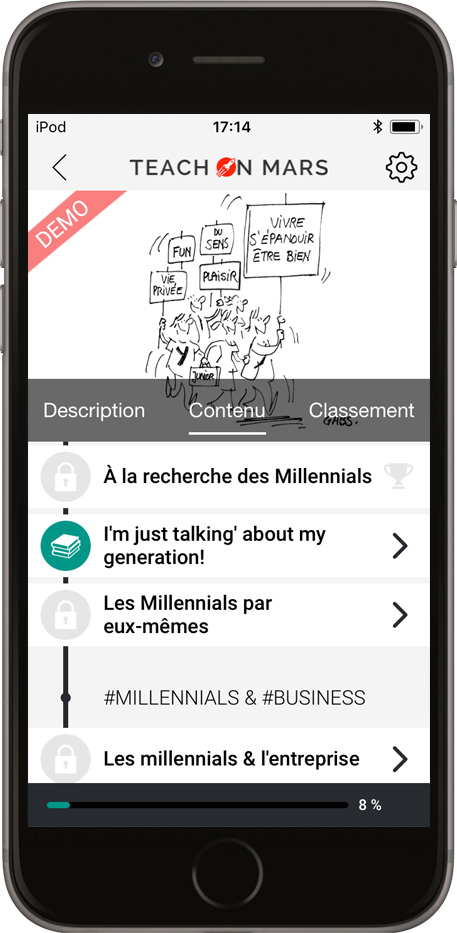 Visibility on the Teach on Mars app
In addition to allowing potential buyers to test the training course, by creating a demo, publishers can promote it on the Teach on Mars app. Prior approval by the Teach on Mars editorial board is required to do so (thus guaranteeing content of a consistently high standard). This demo can then be viewed by all users of the Teach on Mars application. If a user likes what they see, they can then contact us to access the content, which the publisher makes directly available to them by generating the relevant licenses.
Using this system, Teach on Mars is able to offer a themed catalogue of mobile first professional training courses, highlighting the best titles of its partners to customers and users. More than a hundred off-the-shelf training programmes are already listed in the following categories: Innovation, Marketing, Sales & customer relations, Professional effectiveness, Finance, Regulation, Human resources, Management, Soft skills, Leisure  and Specialist sectors.
Share content to facilitate international deployment
For Teach on Mars customers whose applications are deployed over multiple continents, this feature is also extremely helpful. If they have more than one Mission Center (usually one per continent), shared content can be edited at the primary Mission Center, and then exported to others for simplified management and updates.
Complete control of your off-the-shelf training content
When managing many licenses, a legitimate concern is losing track of what's where. Not any more! A tracking table is provided from the Mission Center for both content provider and buyer so they can keep tabs on which licenses are being managed at any time.
A content buyer can therefore quickly see which licenses they are using, who the publishers are, how many users are authorised, how many people are actually using the training course, what the usage expiry dates are, and so on.
A content provider can quickly see which licenses it has provided, and to whom, as well as the number of authorised and actual users, the authorised expiry date, the last date of use, etc. And it can choose to revoke a user's access to content if the usage date has expired or the number of authorised users is exceeded.
When it comes to data protection issues, we have all bases covered. Data related to the buyer's learners is never transmitted to the supplier. And the sources of the training content are never passed on to the buyer.
How to make the most of this option in your Teach on Mars app
If you want to use off-the-shelf training content in your app, please contact your Teach on Mars account manager to learn more about the titles currently listed. You can also contact any Teach on Mars customer or partner (who you may have met for example at the Partner Forum) with a training programme of interest to you.
If you want to offer your own content, write to learningstation@teachonmars.com to ask us to list your training programme on the Teach on Mars app and in our catalogue. You can also contact any Teach on Mars customer or partner directly (who you may have met for example at the Partner Forum), and who you know is interested in your training programme.
In all cases, you will need to request activation of this option, available in the the latest version of our solution, Ganymede (18.1).
In a nutshell, this new feature allows training developers passionate about knowledge transfer and innovative teaching solutions to connect with training leaders from major corporations, and learners looking for content.
We hope you find it useful.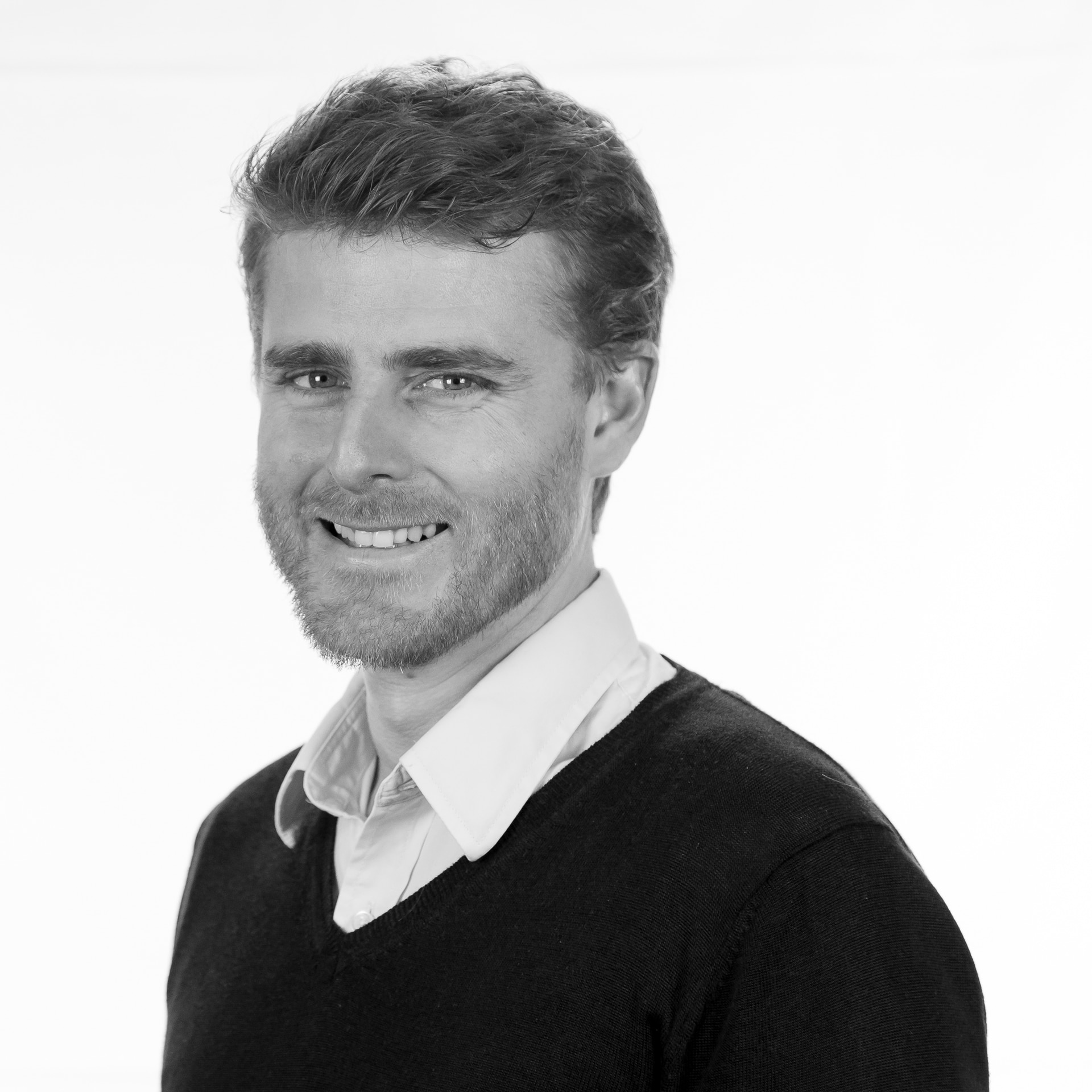 Depuis 10 ans dans la communication et le webmarketing, ingénieur de formation, diplômé d'un Master de l'IAE de Nice, Hugo a occupé des postes variés comme développeur web et responsable de projets Européens, avant de rejoindre l'équipage de Teach on Mars comme Marketing Ninja pour propulser la fusée partout dans la galaxie