2017 was an eventful, exciting year for the Martian startup, so let's look back at some of the highlights …
February 2017 and Teach on Mars receives the jury's special prize at the Business France Orange Awards, one of the four prizes awarded in a competition that saw 109 French Tech startups all vying for honours!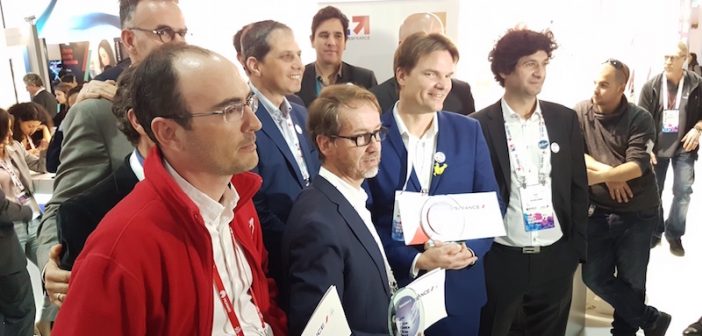 Moving on, our pioneering Mobile Learning startup turns its attention to other important matters: its second round of fund-raising! In March, Teach on Mars successfully raises 2.2 million euros. There are new markets beckoning and the fast-growing startup can now welcome more Martians aboard to meet those challenges…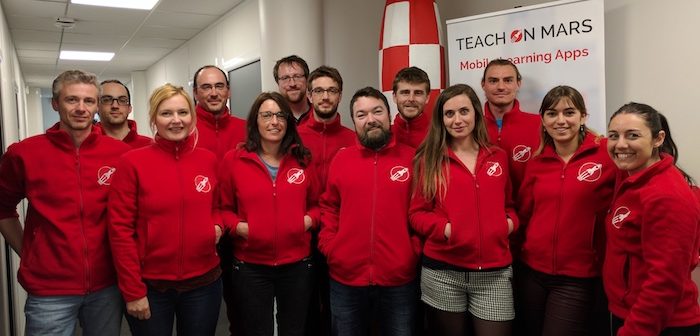 With Summer on its way, Teach on Mars decides to organise the first edition of the Summer University of Mobile Learning on 4 & 5 July in Sophia-Antipolis. With a packed programme of workshops, round tables, conferences and customer success stories, the event held at the Beachcomber Hotel is met with universal approval. So much so, that thrilled participants are already eager to attend the 2018 edition!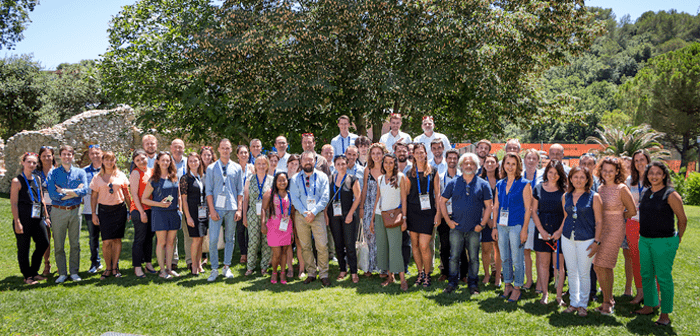 The month of July 2017 is a milestone in Teach on Mars' journey marked by the relocation of its headquarters. After four memorably successful years getting off the ground at the Sophia-Antipolis Business Pole incubator for innovation-based startups, Teach on Mars takes off to set up base camp at 399 Route des Crêtes, still in Sophia-Antipolis.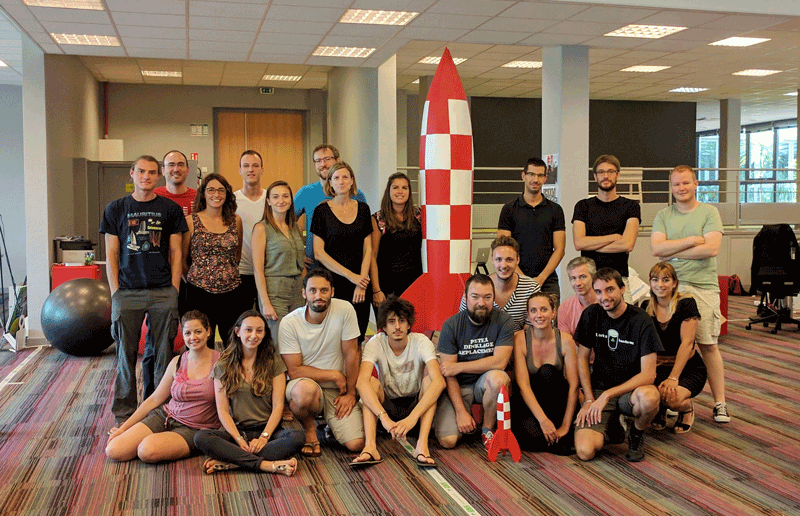 Friday, October 13 marks the inauguration of this new launch pad. Aptly renamed "Born To Fly" for the occasion, this open-space set to be the home for startups Teach on Mars, Beepeers and Option Way, is inaugurated that very evening by its new residents, with the representatives of the Sophipolitan community and local elected officials in attendance for the occasion.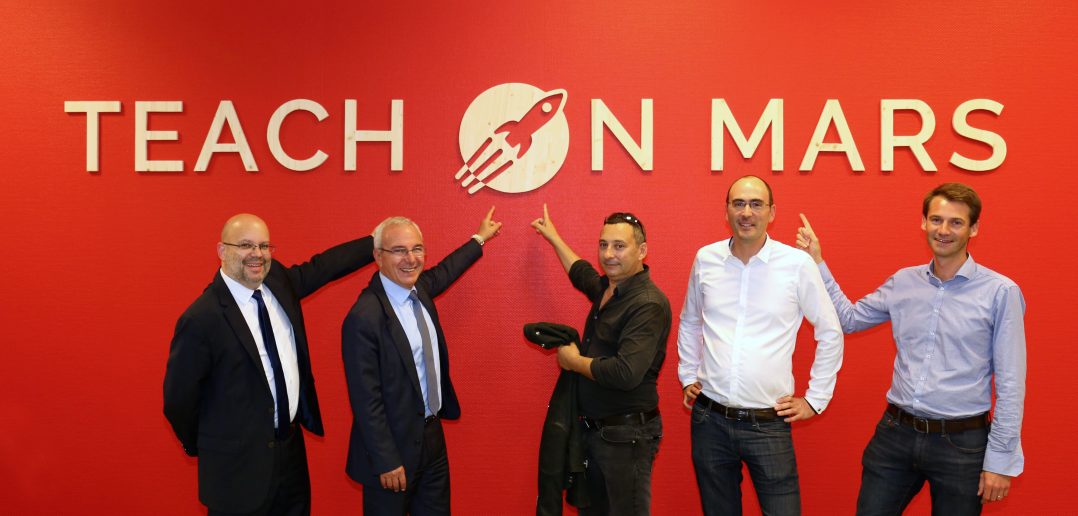 Autumn is slowly setting in but the startup continues to dazzle, winning yet another new award. On November 14, at the 17th edition of the Technology Fast 50 Mediterranean Awards, Teach on Mars receives the Deloitte In Extenso Award. This award recognises the most successful technology companies in terms of revenue growth.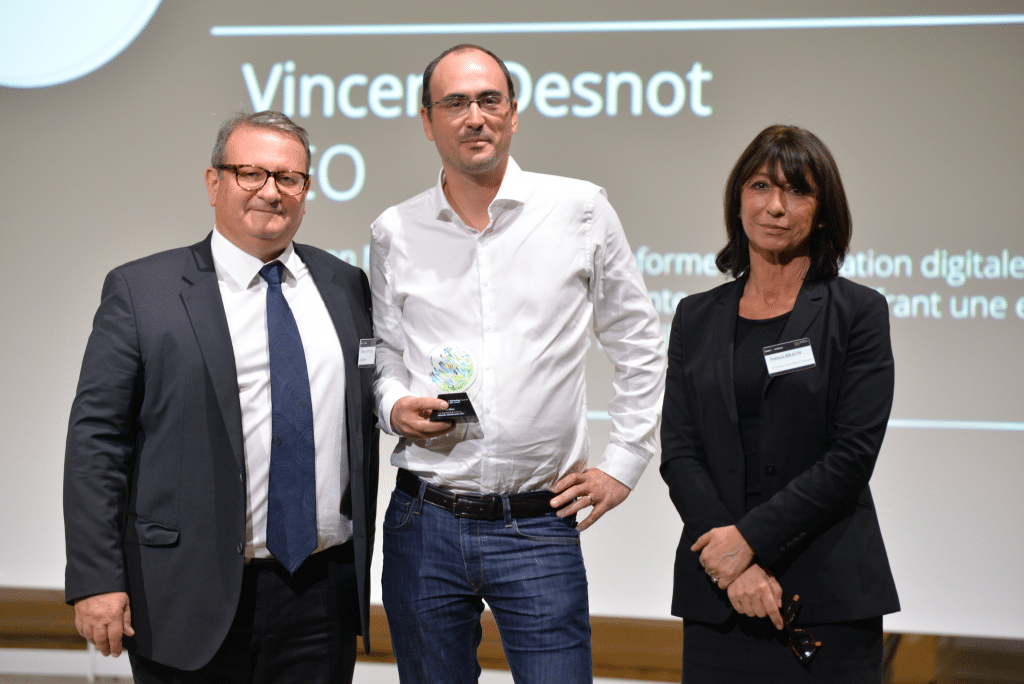 As good things come in pairs, Teach on Mars becomes 2017-2018 French Tech Pass Winner for the Provence-Alpes-Côte d'Azur region. This prestigious national label, reserved for  French Tech startups experiencing hyper growth, was actually awarded to just two digital sector startups from the Côte d'Azur (Teach on Mars and Qwant)!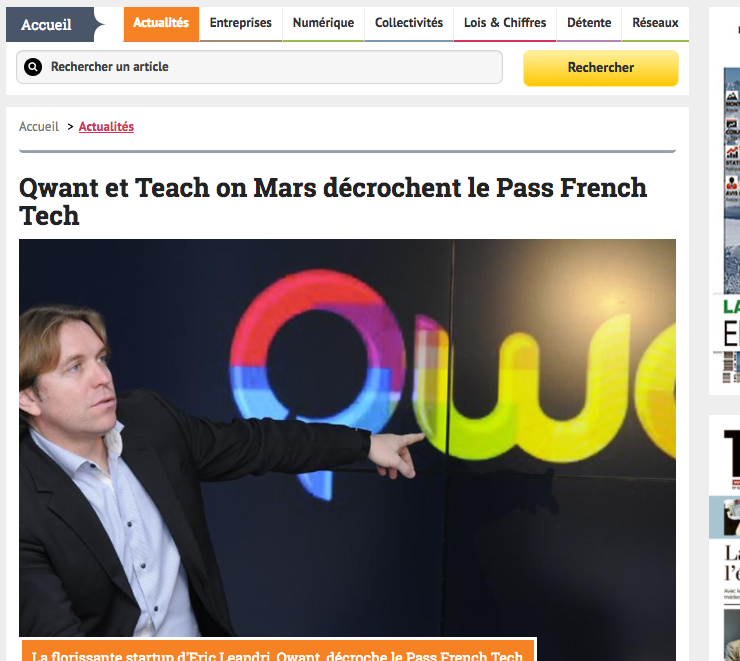 And because, as the saying goes, all things come in threes… as the year draws to a close, there's no stopping the good news for Teach on Mars, elected start-up of the year by Nice Matin Groupe on December 12, 2017 at the National Museum of Sport in Nice.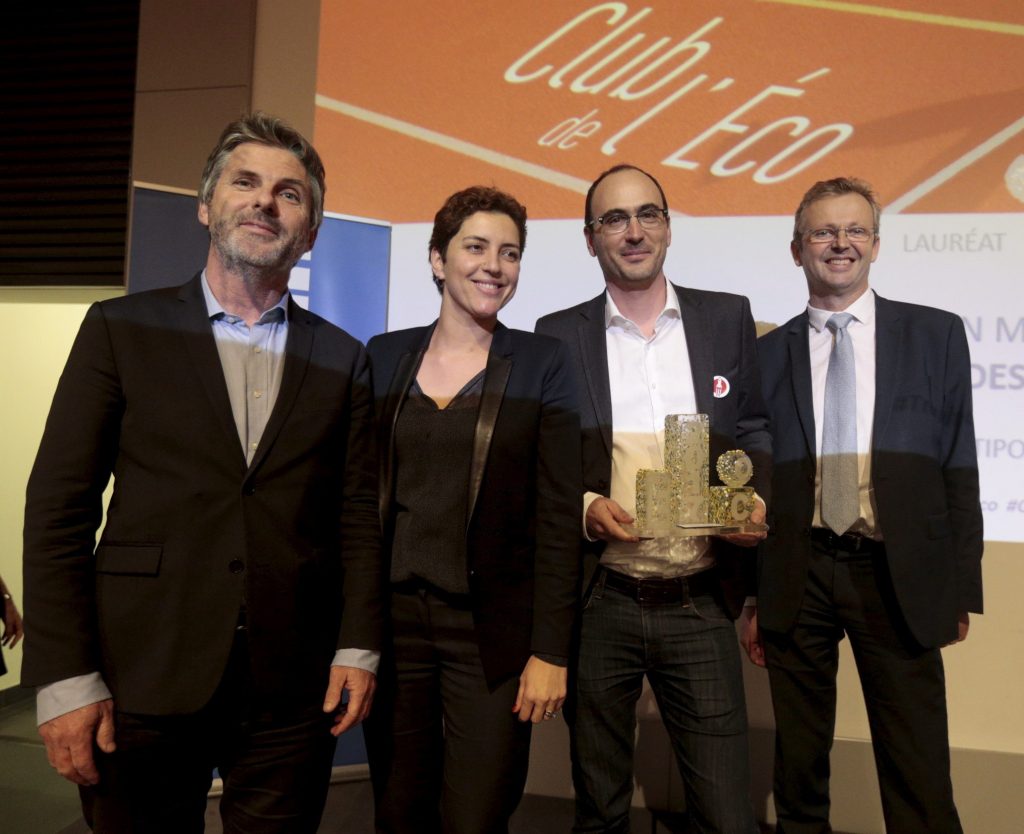 And to finish this year in style, the Teach on Mars team wishes you a happy holiday season. We all look forward to seeing you next year for new adventures!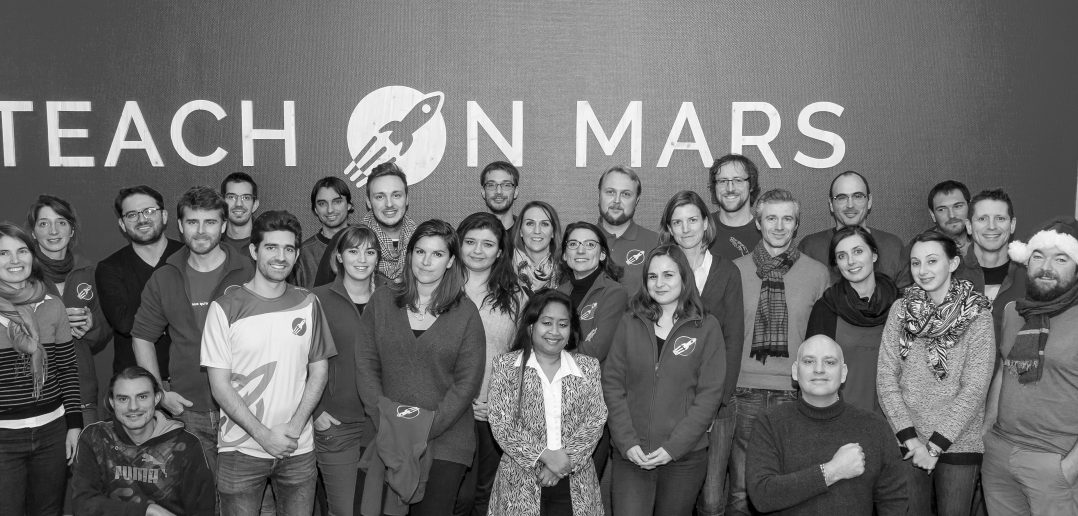 To be continued…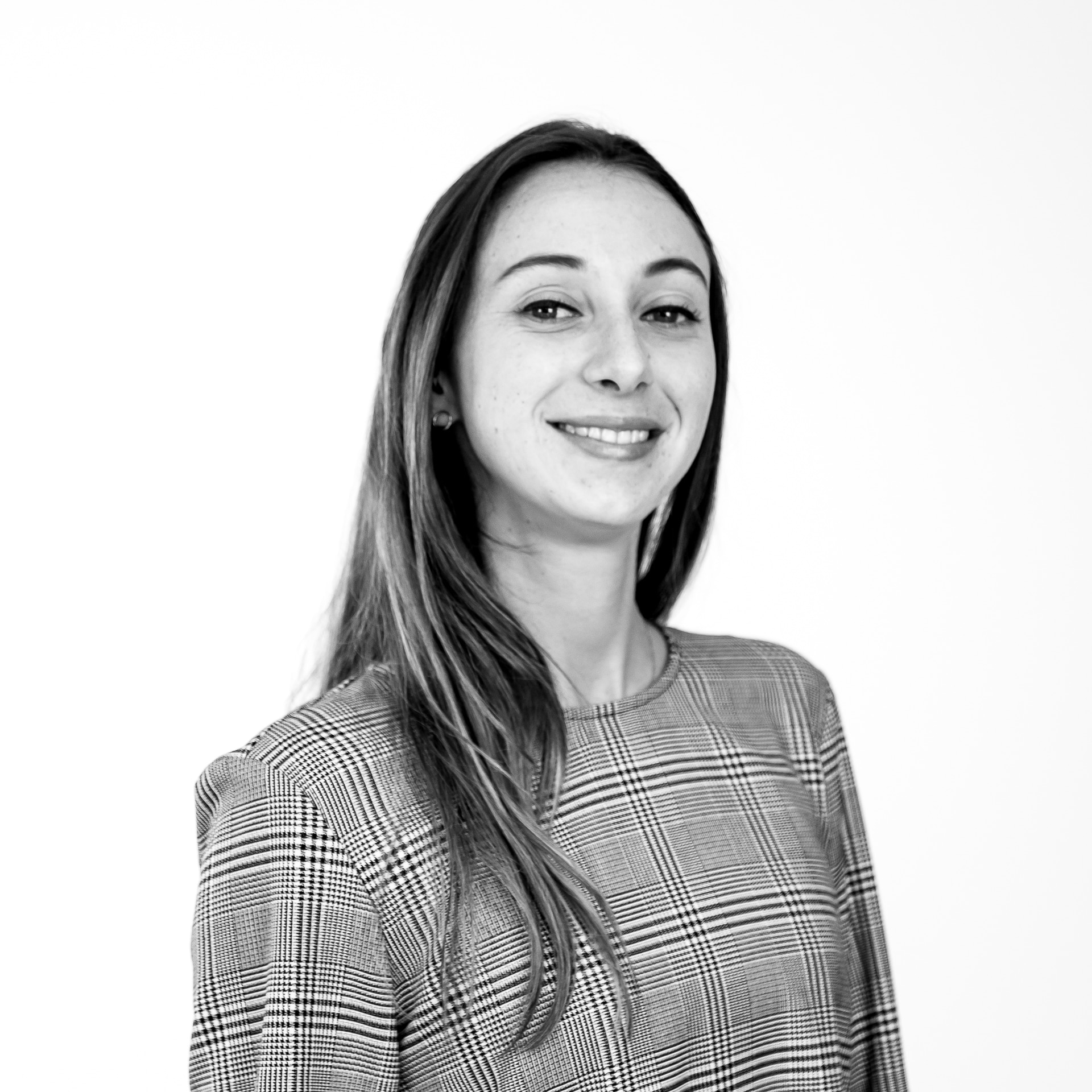 Diplômée d'école de commerce et passionnée par les innovations du numérique, Noémie a enfilé son scaphandre et rejoint l'équipe Teach on Mars au poste de Content Manager. Elle intervient en marketing et événementiel tout en contribuant à Teach on Earth, une initiative sociale et environnementale.