On Wednesday 14 November, Teach on Mars was presented with the latest in a long series of awards, this time the Deloitte In Extenso Revelation Prize at the 17th edition of the Mediterranean region Technology Fast 50 event.
Fast 50: national and international visibility
Founded in 1995 in California, in the heart of Silicon Valley, the Technology Fast 50 programme was later extended to the rest of the United States, the United Kingdom, Canada, Israel and then France. Now held in more than 40 countries around the world, it celebrates the contribution of tech companies to economic growth. The Technology Fast 50 label strengthens the credibility of winning companies with the investment community and increases international visibility.
The Technology Fast 50 France awards list, created in 2001, spotlights the best-performing tech companies based on a single and unique criterion: sales growth over the previous four years. The awards honor the most promising companies that have maintained strong and consistent growth, despite a constantly changing technological environment. Seven regional prizes were awarded in France this year:
West
North
Ile-de-France (Paris Region)
East
Rhônes-Alpes region
South-west
Mediterranean
The Mediterranean region awards
This year, the prize-giving evening for the Mediterranean Technology Fast 50 region was held on 14 November at TheCamp in Aix-en-Provence. 51 candidate companies with an average growth rate of 281% were present.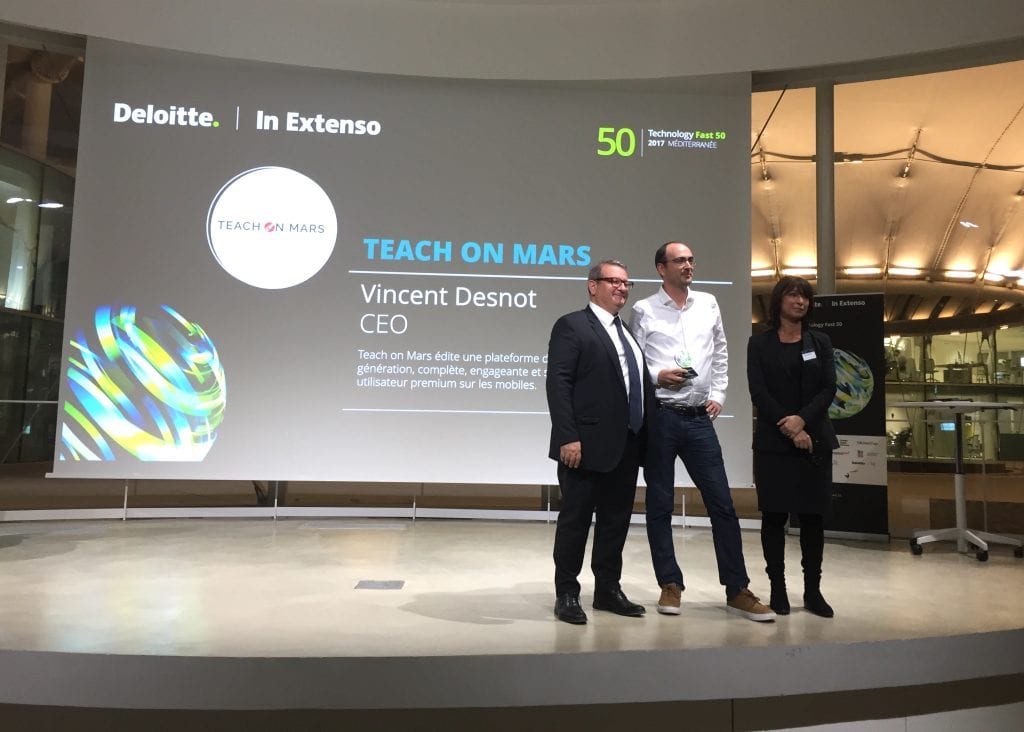 Vincent Desnot, Teach on Mars CEO, was awarded the Revelation Prize by Patricia Braun, President/Partner at In Extenso and Didier Amphoux, Mediterranean Region Partner at In Extenso.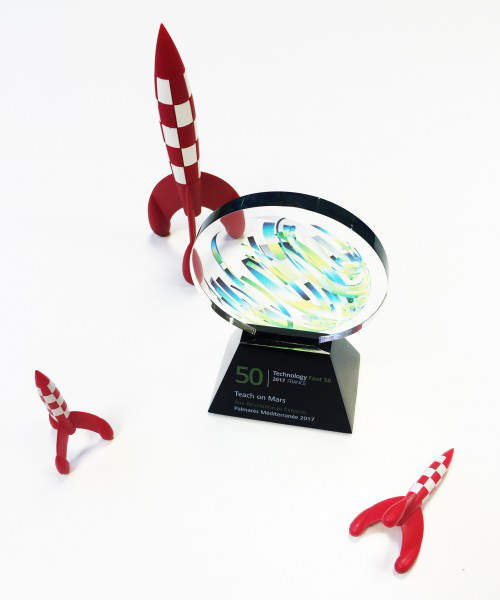 La super pépite spécialisée #edtech @TeachonMarsfr basée à @SophiAntipolis prix Révélation #Fast50 @DeloitteFrance @inextensofr @thecampProvence pic.twitter.com/SgLozPxJgb

— Laurence Bottero (@l_bottero) November 14, 2017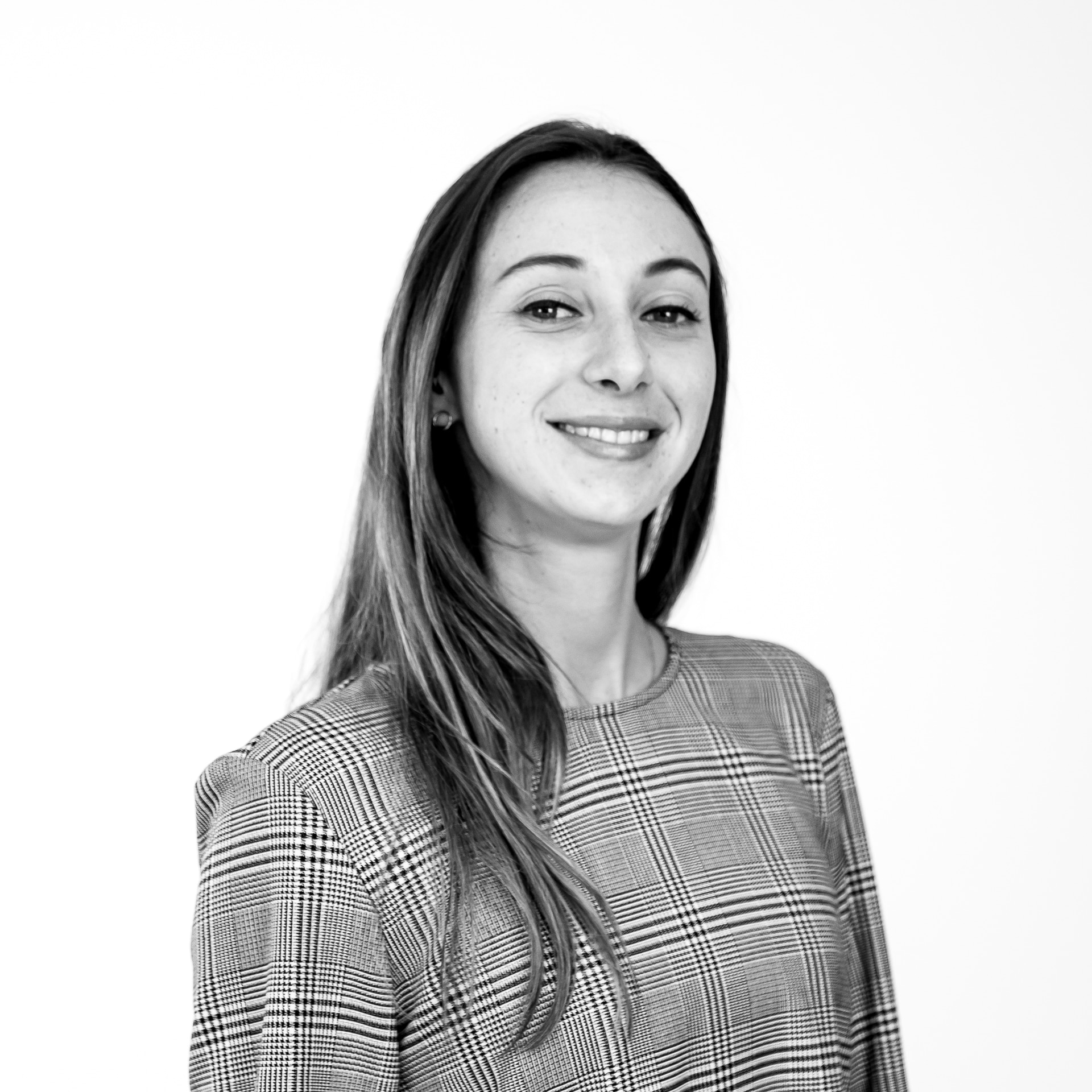 Diplômée d'école de commerce et passionnée par les innovations du numérique, Noémie a enfilé son scaphandre et rejoint l'équipe Teach on Mars au poste de Content Manager. Elle intervient en marketing et événementiel tout en contribuant à Teach on Earth, une initiative sociale et environnementale.