To meet the changing needs of the market, and more specifically of its partners, Teach on Mars is adding to its range of mobile learning solutions as of September 2017.
The ToM 1 and ToM 5 solutions enter the Teach on Mars catalogue to enhance and supersede the brand's first generation products (Quiz on Mars and Learn on Mars). With Teach on Mars Enterprise, its first mobile training portal, the French leader in mobile learning now offers three solutions to meet a wide range of uses. Read on to discover some of the differences between the products in our line up.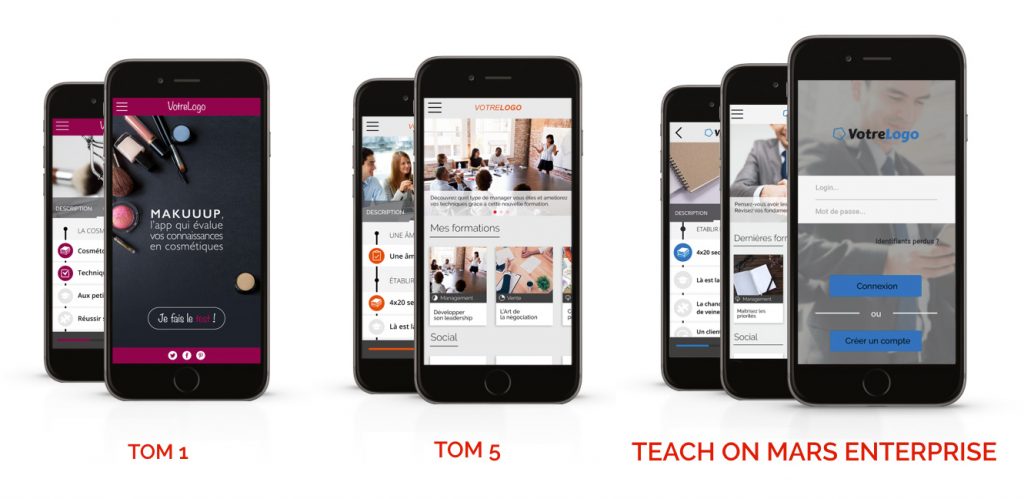 ToM 1, a mobile application for a single training course or educational game
Teach on Mars' ToM 1 offer is a mobile learning application offering many of the benefits of its big sisters. With ToM 1, a trainer can create a mobile training course based the 16 learning activities Teach on Mars offers, but also using third party content. It comes with access to our Mission Center, the administrative interface for learner management, authoring, communications, analytics, and more.
Some of the Teach on Mars Enterprise features are however not available, such as the Live! option, which offers functionality for using  an audience's smartphones to add activities for facilitating classroom sessions. Other new features such as the Wall (a news feed for social interactions) and the discussion forum are also limited or not included in ToM 1.
With ToM 1, trainers can easily and quickly create and deploy a mobile training course or game in the form of a dedicated downloadable app.
ToM 5, for a mobile learning programme comprising up to five courses 
The brand new formula ToM 5 meets the need for a more complete training programme. If the ToM 1 solution is too limited for your requirements, you can opt for the ToM 5 application, designed to support a learning programme including up to 5 separate training course.
With up to 175 learning activities (35 for each of the 5 training courses included in ToM 5), trainers will have the scope they need to imagine and design an advanced mobile training programme to cover all the subjects they need. They also have access to features not offered in ToM 1, including more advanced communications.
ToM 5 represents a real solution for a smooth start in mobile learning, since almost all the features of the Teach on Mars Enterprise portal are accessible.
Teach on Mars Enterprise, the ultimate mobile training portal
The Teach on Mars Enterprise solution remains the company's flagship offering, today adopted by almost one in two CAC40 blue-chips. With a stable infrastructure and new features at each release (several times a year), this mobile-first training portal, also accessible via the web, is attracting more and more trainers.
The benefits of Teach on Mars Enterprise currently include:
a training catalogue accessible on mobile, even offline, and on the web at any time
easy-to-use content authoring tools, offering fun and varied activities
Microlearning mode
gamification options (rewards, badges, points, scores, rankings…)
the ability to import third-party training content
advanced statistical tools, allowing CSV data export
a complete learner management system
functionalities to use the solution in classroom or for blended learning
an API allowing integration with many third-party platforms (LMS, CRM, etc.)
Among the features on their way very soon, there is a new discussion forum, a revamped badge system for finer skills management, the Wall, new educational activities, a new Live! activity, Shake'n'Learn and more.
For more information on these three mobile learning solutions, feel free to write to the Teach on Mars team on contact@teachonmars.com.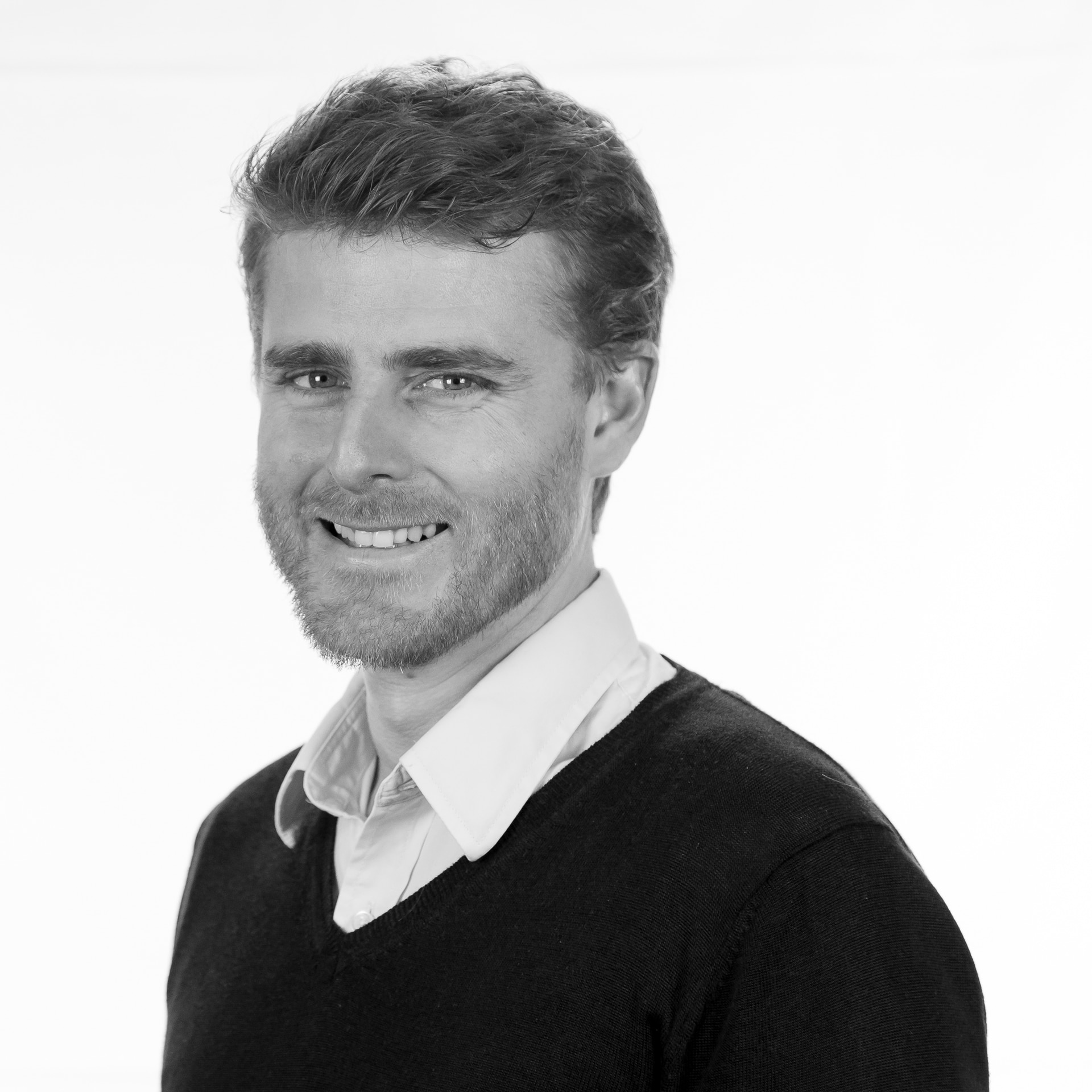 Depuis 10 ans dans la communication et le webmarketing, ingénieur de formation, diplômé d'un Master de l'IAE de Nice, Hugo a occupé des postes variés comme développeur web et responsable de projets Européens, avant de rejoindre l'équipage de Teach on Mars comme Marketing Ninja pour propulser la fusée partout dans la galaxie.