You've probably already heard of Escape Games, which require you to solve a series of puzzles within an allotted time frame to escape from a room or space. Be it with family, friends or co-workers, Escape Games offer an opportunity to enhance sharing and cohesion in a fun atmosphere. Could it be time you tried out educational escape games?
What exactly is an educational escape game?
Educational escape games are every bit as good as the traditional version, and they contain all of the classic ingredients: a gripping story, a series of puzzles, cooperation between participants and an achievement to top it all off! In this case, players assume the role of learner, and are plunged into an educational setting. Inspired by a clear learning goal, learners solve puzzles using their knowledge and the new skills they have acquired during the game. At the end of the course, while the story may be over, players will have experienced a veritable transformation.
Your smartphone is your greatest ally
Just like the best binge-worthy series, enjoy your escape game experience hassle-free. Pick up the game wherever and whenever you want, and on the device of your choosing (#ATAWADAC). Based on a distinctive feature of mobile learning, the granularity of courses guarantees you an optimal experience, while enabling you to share your progress with the entire community.
What are the advantages of educational escape games?
An engaging story
Driven by a strong narrative, your learners will be sitting on the edge of their seats! Using the story as a winning strategy, you'll ensure optimal engagement. #Storytelling
Learn while having fun
Every puzzle and every step of your educational escape game will contain a game. Gamifying your course is a wonderful opportunity to engage, learn, apply or even practice what your learners have learned. #ELPA
Cooperate to progress
Once your learners get started, they may have trouble making progress. A good solution is to share clues! Using your community for support is the best way of overcoming hurdles. Regularly touch base with the group as you progress through the story, and even more so as you develop skills in real life situations. Looking for more information about social learning and collective intelligence? (Re)discover our article on the topic (in French).
A few practical examples of educational escape games
Onboarding new hires – from Onboarding to Team Building
You've just hired new staff members and you want them to adjust quickly to their new environment. By offering them an Educational Escape Game experience, you can take them from office to office, while encouraging them to discuss with more seasoned staff members. What's more, by providing time to ask one another questions, you foster a team spirit and group cohesion. As well as serving as an original and interesting ice breaker, you can transmit your values upon arrival. For all our tips about successful onboarding, (re)read our article dedicated to the topic.
Learning in real life situations
Now that they are onboarded, your new hires will need to receive on-the-job training. Why not offer them an immersive experience which involves their daily duties? Puzzle by puzzle, task by task, your learners develop their knowledge of internal processes and the best sequence. You can also play with learners in-person and remotely.
Curiosity and exploration – soft skills are central to your progression
Your new hires are not quite so new anymore; they are onboarded and know their job. However, their learning is not over! The educational escape game format is ideal for cultivating their curiosity, organisation and communication. You can set specific time aside for your learners to benefit from this training experience.
Our top tips for planning educational escape games
We couldn't let you leave without our advice on how to build your mobile learning escape game, so here's a checklist of key elements to keep in mind:
The playing environment:

Specify the goals
Take note of the context
Establish the themes
Build the ambiance and decor
Build your storyline

Game mechanics:

Offer diverse, fun and accessible activities
Prepare a set of puzzles in a sequence
Use release codes

Communication is central to the experience:

Organise the start and end of the educational escape game
Provide a game master to lead the experience
Allocate time to gather learners' feedback
Congratulate all the participants
Educational escape games offer an original and highly adaptable experience. They enable you to make use of your entire environment, whether it is digital or physical. Furthermore, you can foster group cohesion and connections during the game. Through a transversal experience, you thereby provide learners with a successful immersion. Sound like something of interest to you?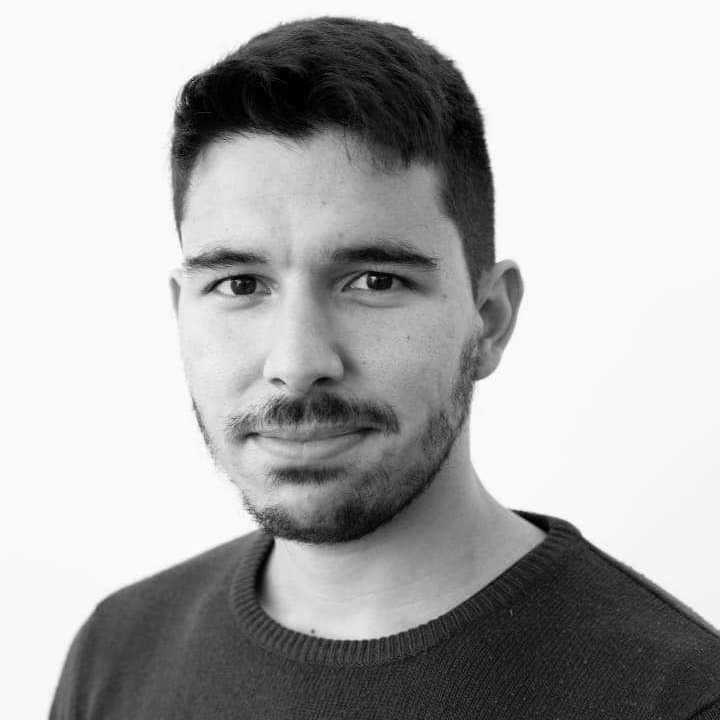 Kilyan est Partner Success Manager au sein du pôle solution de Teach on Mars, il accompagne les clients dans leur prise en main de la solution et dans la réussite de leur projet mobile learning.