The CNAM, FUN and Teach on Mars have teamed up to bring you a mobile-first version of case studies from a MOOC on the topic of how AI can benefit managers and their teams.
Cécile Dejoux, university professor at the CNAM, has devoted extensive research to two organisations – EDF and Malakoff Mederic Humanis – that have implemented artificial intelligence projects, and which you can explore through the mobile content offered via the Teach on Mars application.
The app includes:
course activities to get to grips with the strategy and objectives of both organisations, and understand their business models, changes in their industries, the methods used and the projects deployed.
each case study includes fun activities with appropriation games to offer MOOCers an attractive, engaging and varied experience.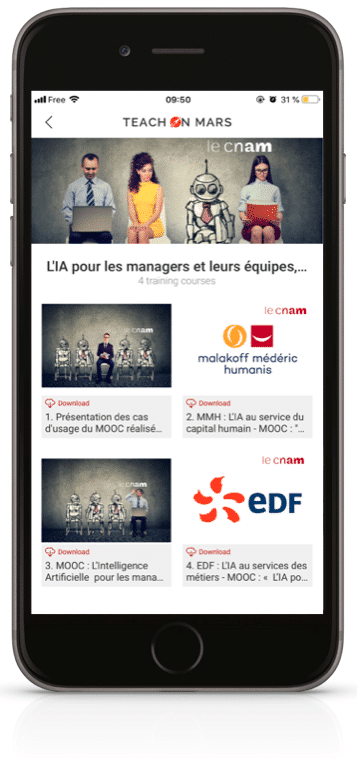 EDF is a firm believer in this approach: "Offering to share our experience via a mobile app is perfectly consistent with our approach to innovation. The case studies include a number of different videos to help users understand our approach and the training courses we devised. The content highlights two iconic projects: a legal chatbot project and a recommendation project for safety engineers."
Malakoff Mederic Humanis adds: "The mobile learning model is a great way of presenting our projects on detecting optics-related fraud or file automation of secured contracts. It has allowed us to spread understanding of a complex subject in an accessible way for MOOCers who are interested in artificial intelligence.
Head to the CNAM on 15 April at 7 pm for the launch of both MOOCs under the umbrella title "Make AI your ally with new collaborative working methods". Two panel discussions will help you learn about the mobile and gamified training courses of two major corporations and their approach to successfully deploying artificial intelligence in their organisations!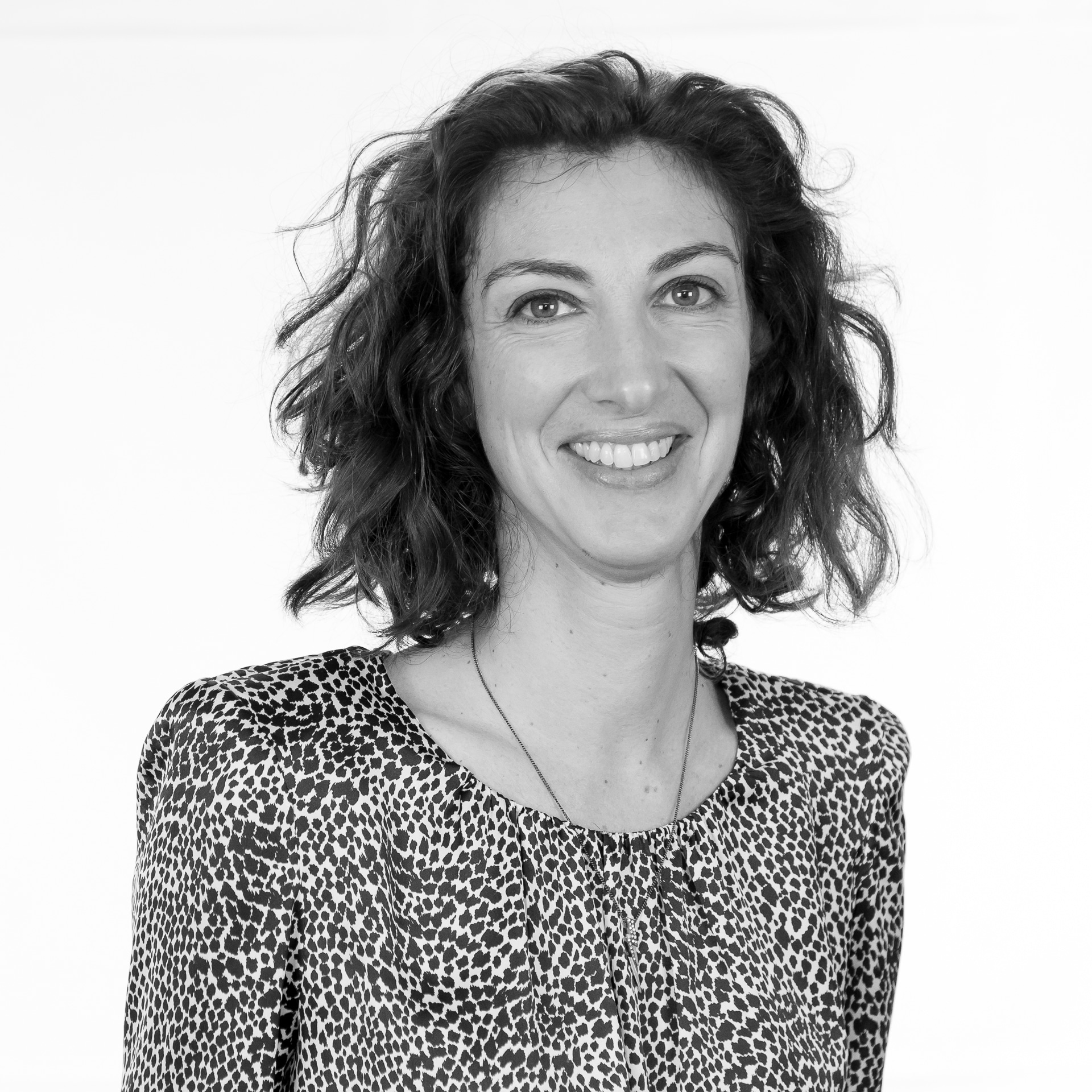 Delphine joined Teach on Mars after 15 years in consulting and digital learning transformation. She is responsible of developping and managing the Teach on Mars Partners ecosystem for France and at an international level.