Trick or treat? From 30 October to 30 November, Teach on Mars takes you on a mysterious journey where horror turns to happiness through its Halloween Battle.
Face your biggest fears!
What is the dark legend of Halloween? Who is the mysterious Jack-o'-Lantern? Which spells protect you from witches?
This autumn, Teach on Mars prepares you for the party with a Halloween Battle! From 30 October to 30 November, test your knowledge of an event that's darker than you might think. At the end of a spellbinding battle, the person at the top of the rankings will be given more than just a pumpkin – expect a special, rare and powerful prize! Coveted by those who must not be named…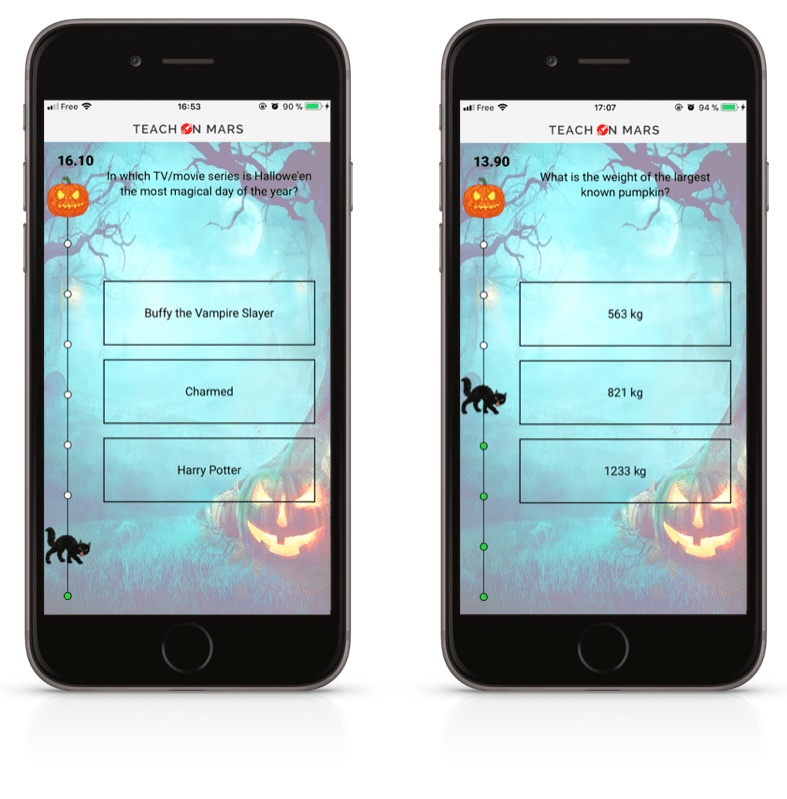 Find Halloween Battle on the Teach on Mars app, available to download right now on the App Store and Google Play.