SALES FORCE EFFECTIVENESS
To open new markets, defend or grow market share, launch new revenue streams or deliver on strategic growth targets, an organisation needs to develop its sales force on a permanent basis. And sales forces aren't always the easiest populations to address – they're geographically dispersed, often in nomad configuration, and most of their time they're too busy ….. well, …. trying to sell. Traditional content-based sales training won't do the job. The organisation must reach its salespeople out in the field or in the points of sale (which is where they are needed). It must offer relevant content and learning experiences that address operational performance issues and keep salespeople and managers engaged by producing benefits. And it must measure impact of learning resources on sales KPIs.

RIMOWA
RIMOWA is one of the world's leading luxury luggage brands, selling highly desirable, crafstman-built products – including the iconic grooved aluminium Classic case – through a fast-growing network of over 100 points of sale in more than 20 countries.
In 2018, the RIMOWA Client Experience team needed to address the challenge of aligning the competencies and behaviours of a highly diversified global population of more than 700 Client Advisors. Critically, it needed to do this quickly, and in a climate where reconciling the culture and values of a traditional 120-year old brand with the challenges of operating in a highly competitive and fast-changing retail environment meant the stakes were high and there was no room for error.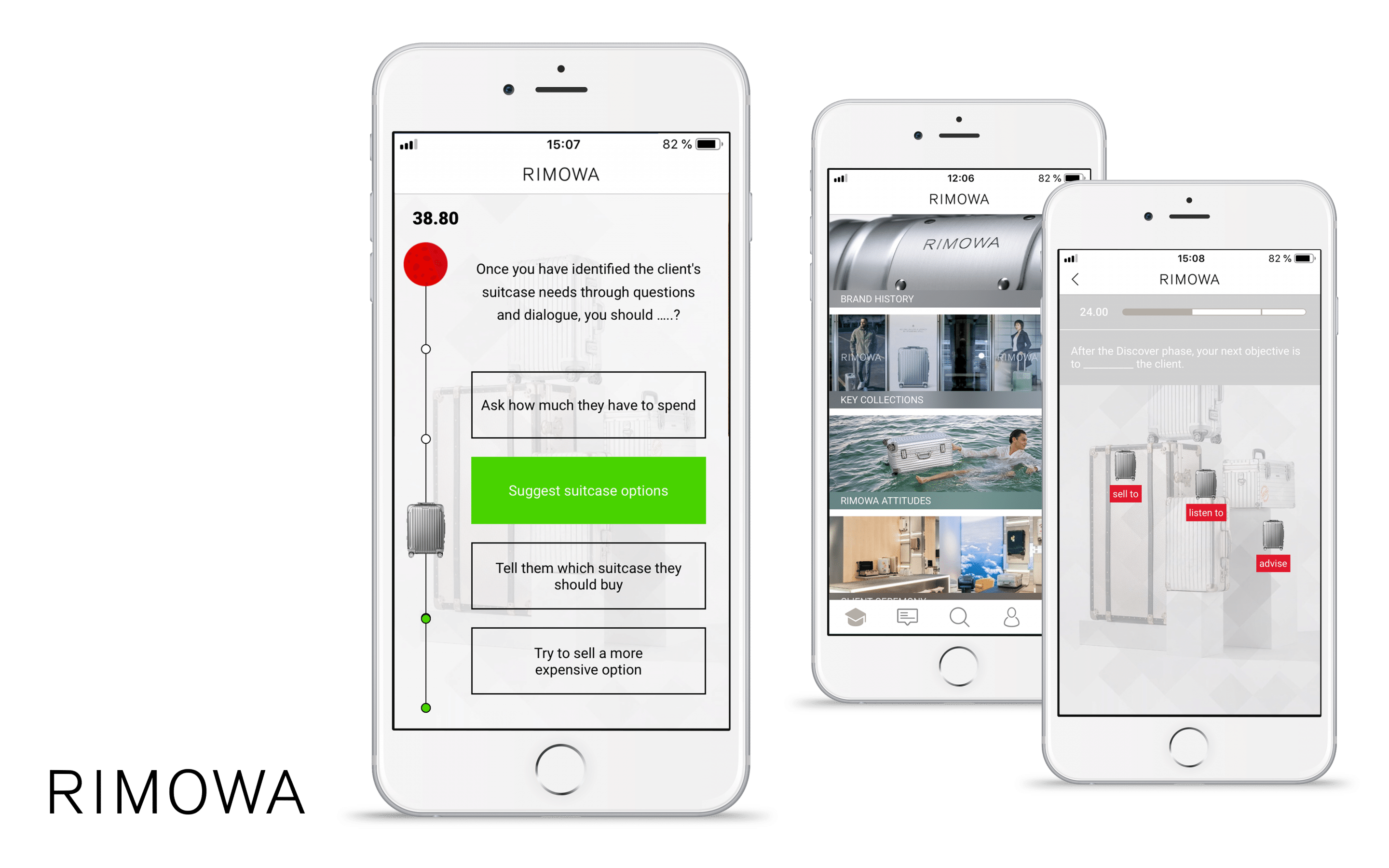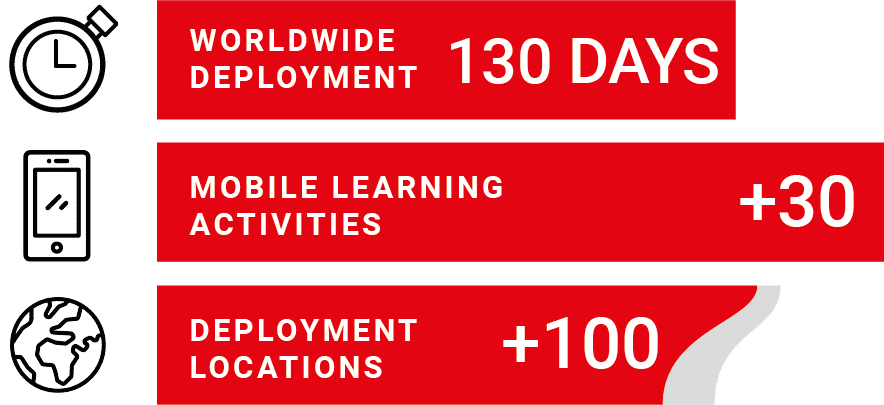 A COMPLETE PROGRAMME
With a complete programme of more than 75 minutes of bespoke mobile learning content available in 7 languages, the app was an immediate success with the learner population. So much so that the Client Experience team quickly began to see the potential beyond a traditional "sales training approach".
Using the data analytics capability of the Teach on Mars solution enabled managers to measure competency levels in a non-threatening manner and identify the strengths and areas for development of Client Advisors on an individual level. This in turn enabled the mobile learning offer to be combined with high-touch live training or personalised coaching and support in the points of sale facilitated by Store Managers or Client Experience experts. Performance of employees in the mobile learning courses (completion and scores) could then be combined with feedback from live on-the-job development activities and mapped back to sales performance on a store-by-store basis. 
AN END-TO-END SOLUTION
In this way, Teach on Mars offered an end-to-end solution enabling RIMOWA to assess effectiveness of Client Advisors, deploy targeted corrective action in an engaging learning experience and track operational impact.
As RIMOWA nears the end of its first 12 months' experience using Teach on Mars, a dedicated retail Learning & Development team is now planning to leverage its mobile learning solution to optimise deployment of key new sales initiatives including an all-new proprietary Clientelling application and the brand's first ever product customization offer. The app will also be the backbone of an ambitious programme to re-engineer the RIMOWA client experience and associated selling ceremonies, empowering every Client Advisor to create even more value for the brand's existing clients and generate new revenue streams.