FABLAB
Are you a Teach on Mars customer who has completed your Onboarding training? There is always an opportunity to work and learn together. That's why we offer you the opportunity to participate in our Mobile Learning FabLab to continue your learning experience.

A unique place where our customers and partners can work, share and learn with the help of Teach on Mars expert.
This space allows you to work in an agile way and allows everyone to benefit from:
Martian expertise
external know-how,
the best of yourself!
Come and reflect on the structure of your training course, work on your content or challenge your use of the Mission Center.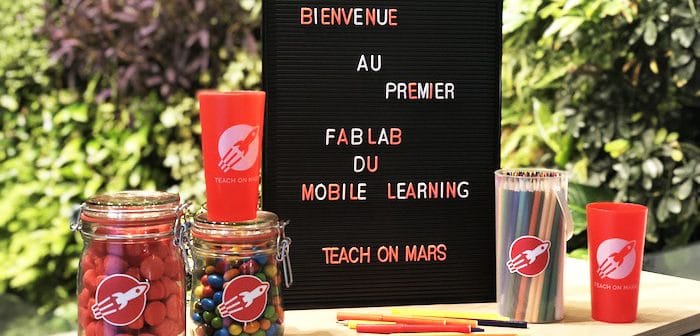 FIND OUT MORE
We accompany you all over the galaxy, the FabLab is available in 30-minute web-conference sessions.
Book your time slot during which we answer your questions, guide you through the use of the Mission Center through screen sharing and share our best practices. All in all, 30 hyper-productive minutes!
READY FOR TAKE-OFF?
For an optimal experience, we reserve the FabLab for our customers and partners trained in the solution. We limit registration to two participants per company.
Not yet trained? To organize your training, contact your project manager or account manager.
A TICKET TO MARS
To register for the FabLab remotely, click on the link below:
We will send you a registration confirmation. Remember to include the topics and questions you wish to address beforehand so that we can best organize your experience. For any questions, contact the Teach on Mars Academy: fablab@teachonmars.com.
See you very soon at the FabLab!