Creating digital courses allows us to explore new and inspiring educational spheres, but it remains nonetheless a complex undertaking. Indeed, beyond the startup phase, media requirements are more burdensome than for "traditional" courses. To create an irreproachable digital course, you need to select suitable images, customise gamified activities and create visual resources (infographics, videos, etc.), all of this while respecting the size constraints the tool imposes.
To help you save time, we reveal some of Canva's magical features, which have revolutionised our day-to-day operations as content creators! Canva is also a particularly useful tool for adopting good sustainable design practices.
Canva in a nutshell: Canva is a graphic design tool which allows you to create any type of visual support or video with ease using a model system. All of the features we reveal below are available using the free version!
3 magical features 
1) Wonderful images and professional-looking quality
Thanks to Canva, you can create images that are tailored to your needs: cover pictures, illustration images, graphic assets for customising gamified activities, etc.

Custom size: you can create images tailored to the size constraints imposed by the tool (banner, screen saver, gaming cursor, etc.).
? Top tip: click "create a design" → "custom size" and insert the sizes you're looking for.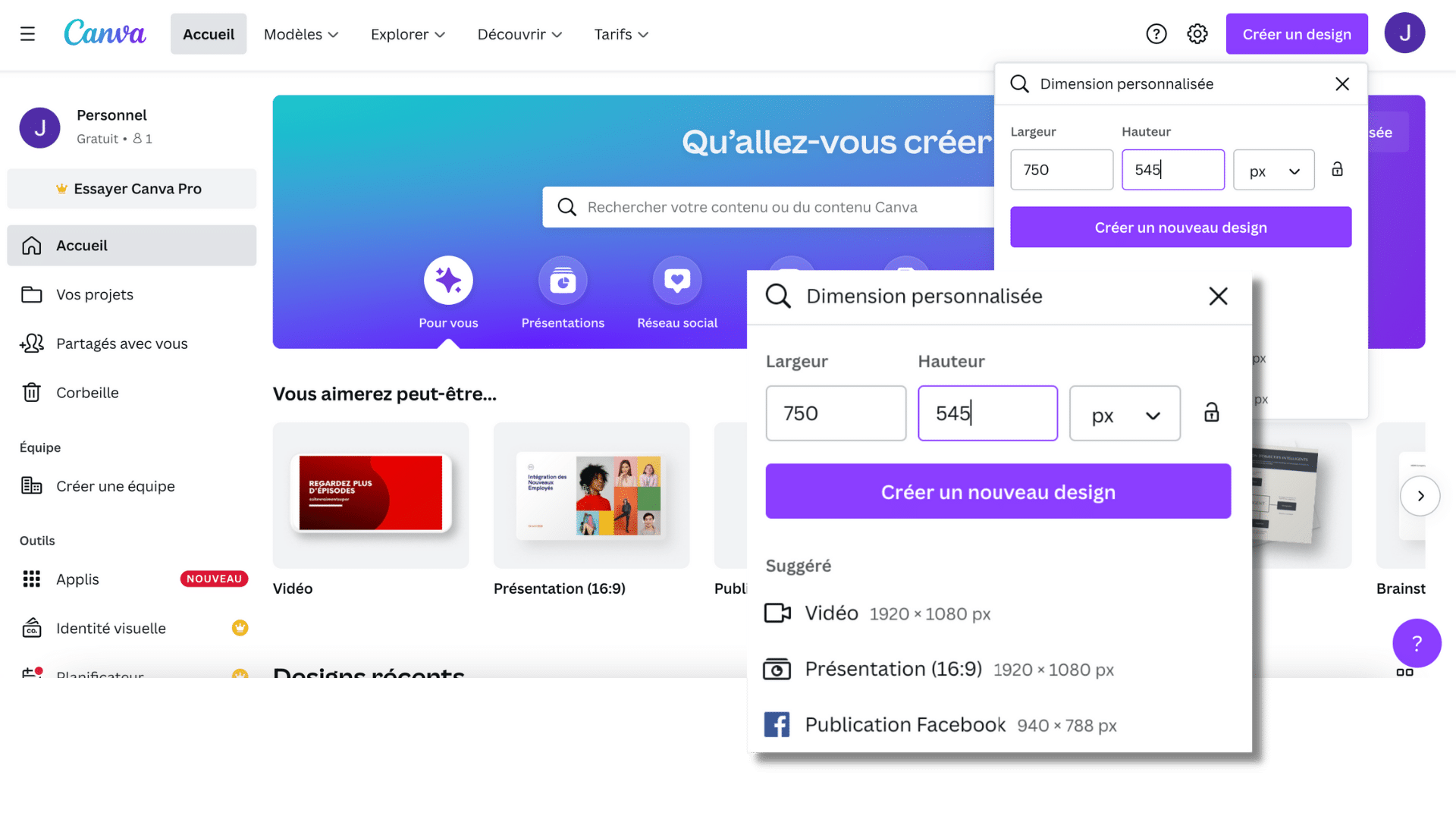 Attractive visuals: once you've customised the size, you can add any content you want in order to "create" your image: photos, illustrations, background colour, vector graphics, etc.
?Top tip: do a key word search in "elements" then choose the category you're looking for ("photo", "graphic", etc). Remember to choose the images available in the free version (without the little crown in the left-hand corner), otherwise a Canva watermark remains visible on the photo.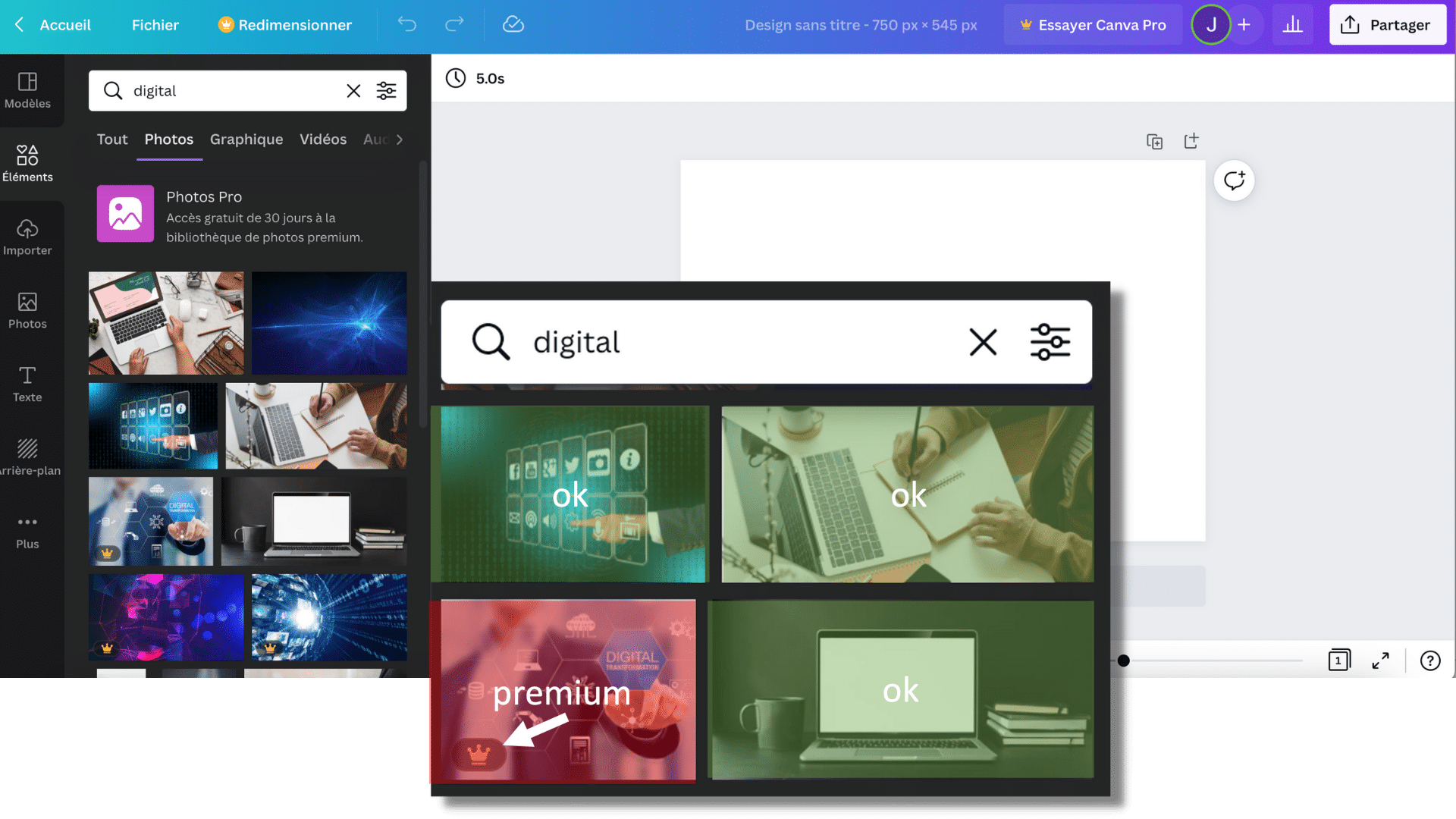 • Adapted format: your image is ready to be downloaded in the format of your choice: png, jpg, pdf, sveg, etc.

?Top tip: the vector format is often needed for graphic assets, remember to save your image in png. format 
2) Amazing infographics and plentiful Canva models 
For successful courses, it's vital to illustrate your words in the best way possible. With this in mind, don't skimp on infographics! Canva has definitely got you covered in this respect.

?Top tip: to save time, we recommend customising an existing model. Simply use the search feature to find the infographic you want: timeline, table, diagram, etc.

For example, if you'd like to make a timeline of your organisation's history, type "Timeline" in the search bar and customise a model you like with your colours, font, dates, etc.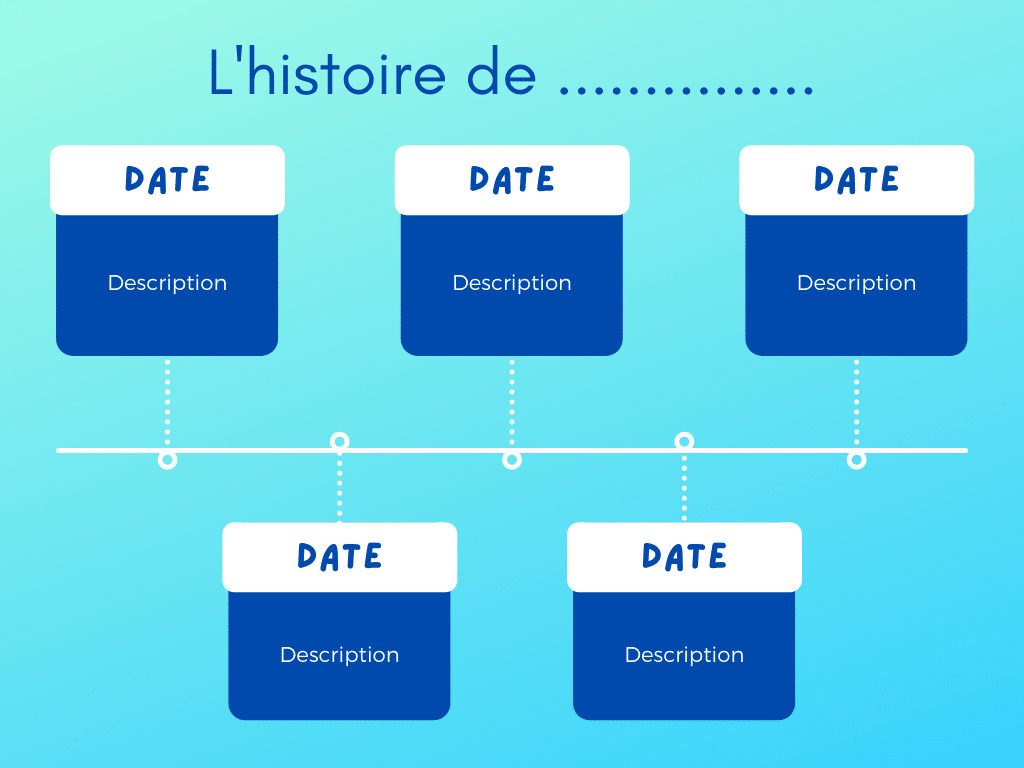 3) Captivating videos equal excellent engagement!
Want to create a video to present your course? Great idea! Once more, Canva is here to help! Here's the magic formula for creating a video featuring you and presenting your course:
Film yourself giving a quick course outline (objectives, skills worked on, duration, etc.);

Next, create a video in Canva ("create a design" → "video");

Import your video ("import" → "import media");

Put your video in a pretty frame in the shape of your choice ("elements" → type "frame" in the search bar);

Add a background colour;

Add key words on the right to make your video more impactful (text tool);

That's all there is to it! Now simply download it in mp4 format and add it to your course or communication!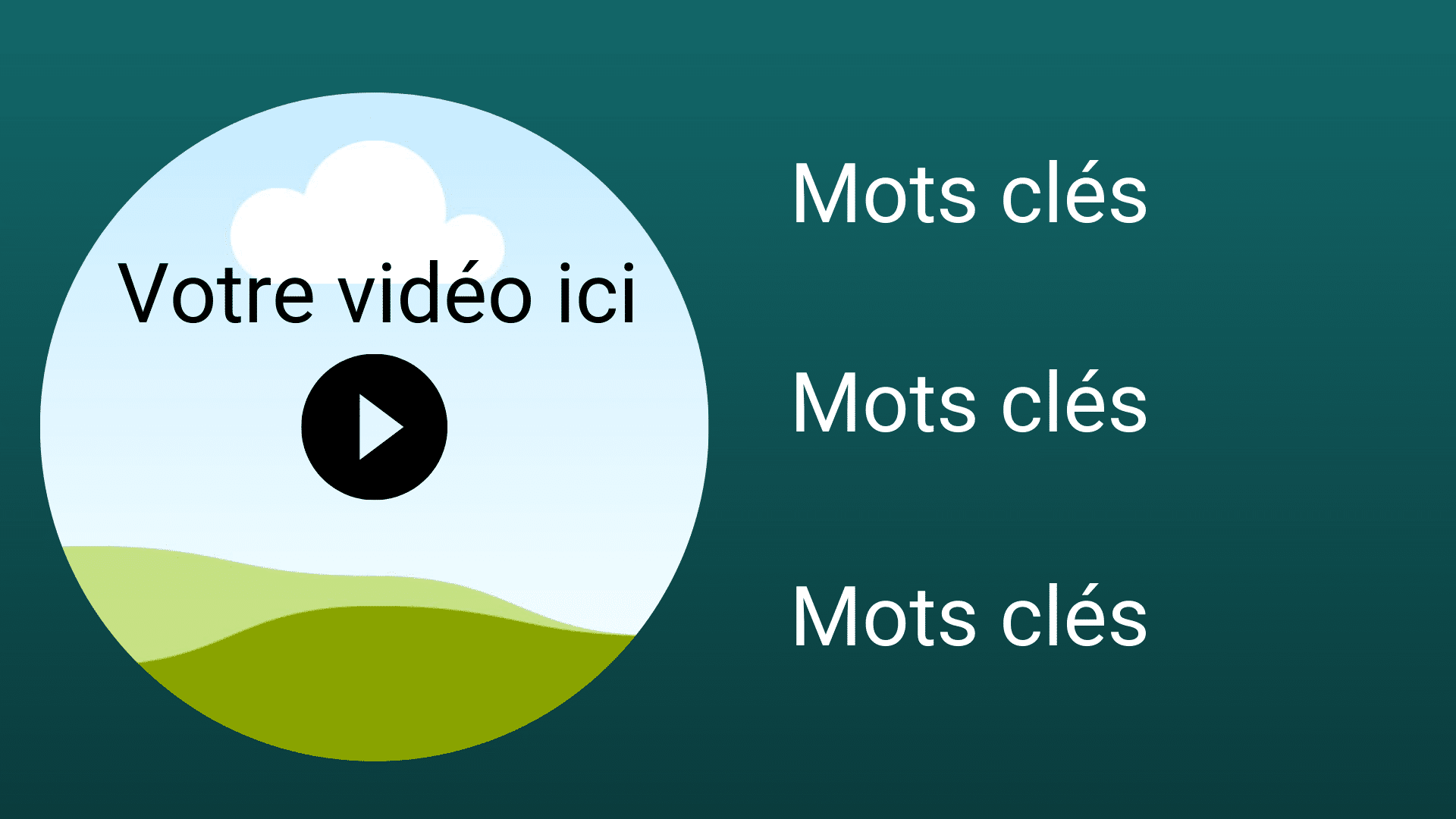 These three Canva features are like a magic wand to wave over your online courses, making them even more appealing! Try it for yourself!
Wondering how to trim training content to make it more digestible and to help learners to assimilate information? Discover our article about chunking.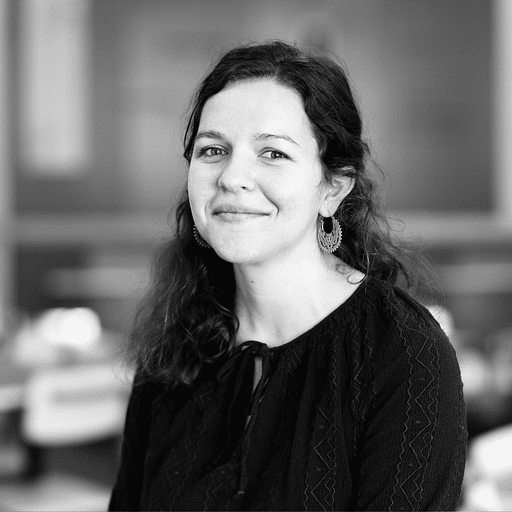 D'abord éditrice de manuels scolaires, professeure et coordinatrice pédagogique à l'Université, Julia a rejoint l'équipe Learning Experience chez Teach on Mars pour apporter ses compétences en pédagogie. La gamification et la différenciation pédagogique sont notamment ses chevaux de bataille.