Training a distributor network can be challenging. Distributors are enlisted by a group of brands they represent. You therefore need to set yourself apart from these competitors. The main advantage of mobile learning is that it allows you to train all your distributors with consistent quality, while customising courses where needed, according to your populations. But m-learning doesn't end there; it offers an array of motivation levers (gaming and social levers, etc.), enabling you to provide an innovative and unique experience.

Teach on Mars gives you 3 tips to stand out from your competition by revitalising your distribution network. 
Manage your distributor community and listen to them 
Providing distributors with a product and training catalogue is a good start, but there is still a critical factor for making people see and use your courses: communication.

It's vital to showcase your courses and to have a communications schedule, offering a range of ways to promote your courses. 
• Email campaigns to recruit learners and bring them to your platform.
• Communications about your mobile learning solution supported by push notifications: the most efficient way to grab their attention
• Regular updates to offer content which is in line with your resellers' experiences (sales periods, Christmas time, etc.)
Of course, communication is a two-way street. To improve distributor loyalty, you have to encourage them to interact:
• Asking them questions so they can express themselves about subjects they know through comments, in particular by reacting to comments from other learners.
• Asking for their opinion through polls: short and qualitative, polls enable you to better understand your distributors and their needs, and as a result your content will become more relevant.
• Making them actively participate as ambassadors, by asking them to share their good practices; we'll go more into this below.
Value them – distributors are the ambassadors of your brand
By adopting a learner centric approach, you will help make distributors loyal to your brand. By giving them a voice, you turn them into true ambassadors. Meet with them, interview them, doing so will set you apart from competitors.
To create a simple and efficient interview routine, try this exercise which is quick to set up. Choose your most invested users and ask them to send you a video which answers 3 questions you have asked. They can do this independently using Instagram, Tik-Tok or just with their own camera. The videos don't require much editing, the "story" and "reel" formats have been widely adopted by the social network generation. Through these interviews, you can share your networks' best practices and spotlight distributors rather than the product. This first step towards UGC (User Generated Content) can make a substantial contribution to building brand loyalty.
As part of this approach, which brings vendors to the fore, you make interviewees the ambassadors of your brand, while building trust and likeableness as a brand which is close to its vendors. Finally, you put yourself in a social learning position, which helps to increase loyalty among the people using your courses.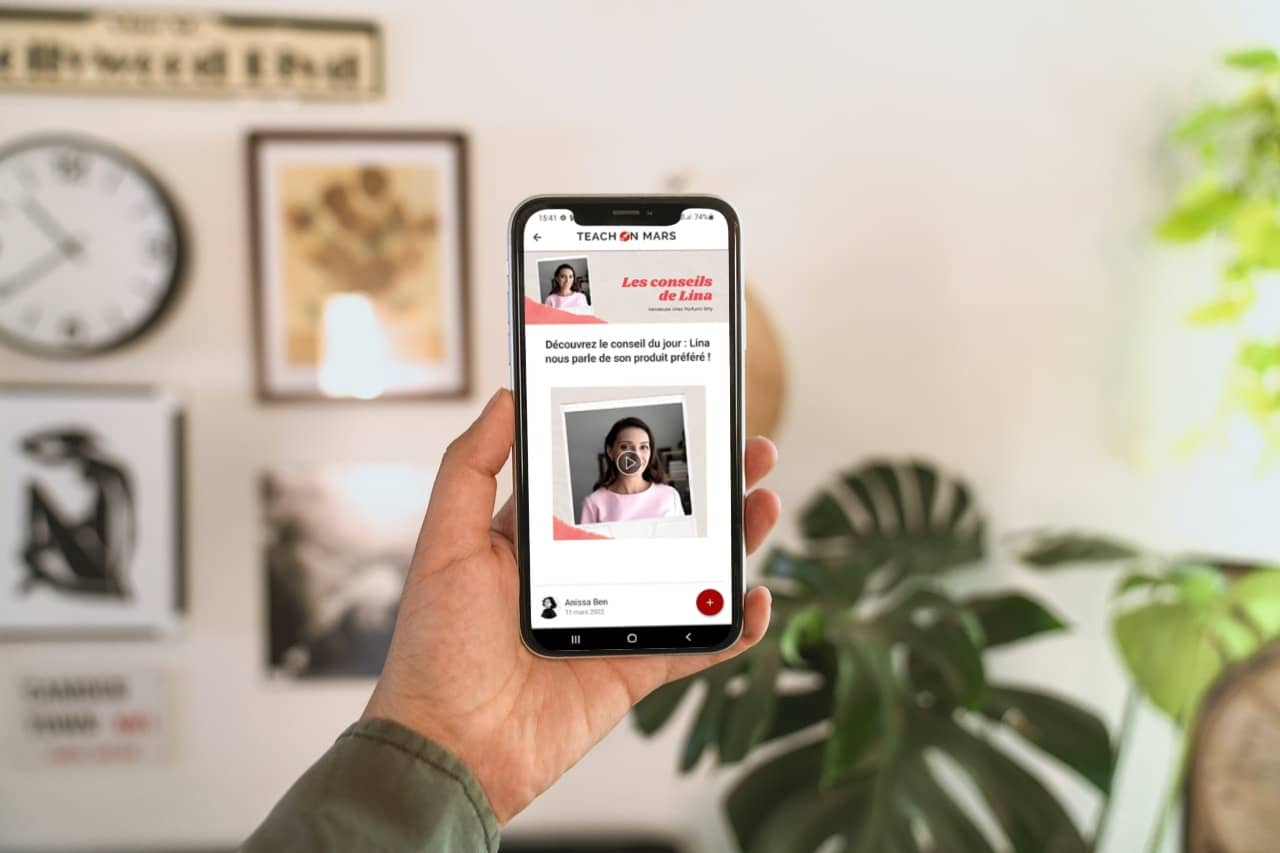 Challenge them with fun initiatives 
Use the knowledge you're transmitting to organise a competition (product knowledge, brand knowledge, etc.). The point being to reward the individuals who are most invested in learning.
Quiz competitions
Don't underestimate the dissemination power of competitions, in particular ones offering learner challenges (Quiz Game Duel activity on the Teach on Mars application), rest assured that your vendors will challenge their colleagues who, themselves, will challenge others to take a top spot. 
Competitions are sure-fire winners when you have:
• A limited amount of time (to increase the pressure)
• Rankings (to create competition)
• A few nice prizes up for grabs (your flagship product for example) 
Social competitions 
There's a myriad of other competition types, including those with a more social dimension. Why not propose a competition surrounding your product's presentation in the vendor's store:  
• Create an original shelf arrangement to showcase our emblematic product.
• Send a photo in the competition comments.
• Vote for the most attractive shelves.
• The winner will be the one with most likes.
The advantage is three-fold, you stir up the desire to enhance your brand's merchandising, recognise distributors and make them the ambassadors of your brand. You generate interaction between distributors, who will develop a feeling of belonging.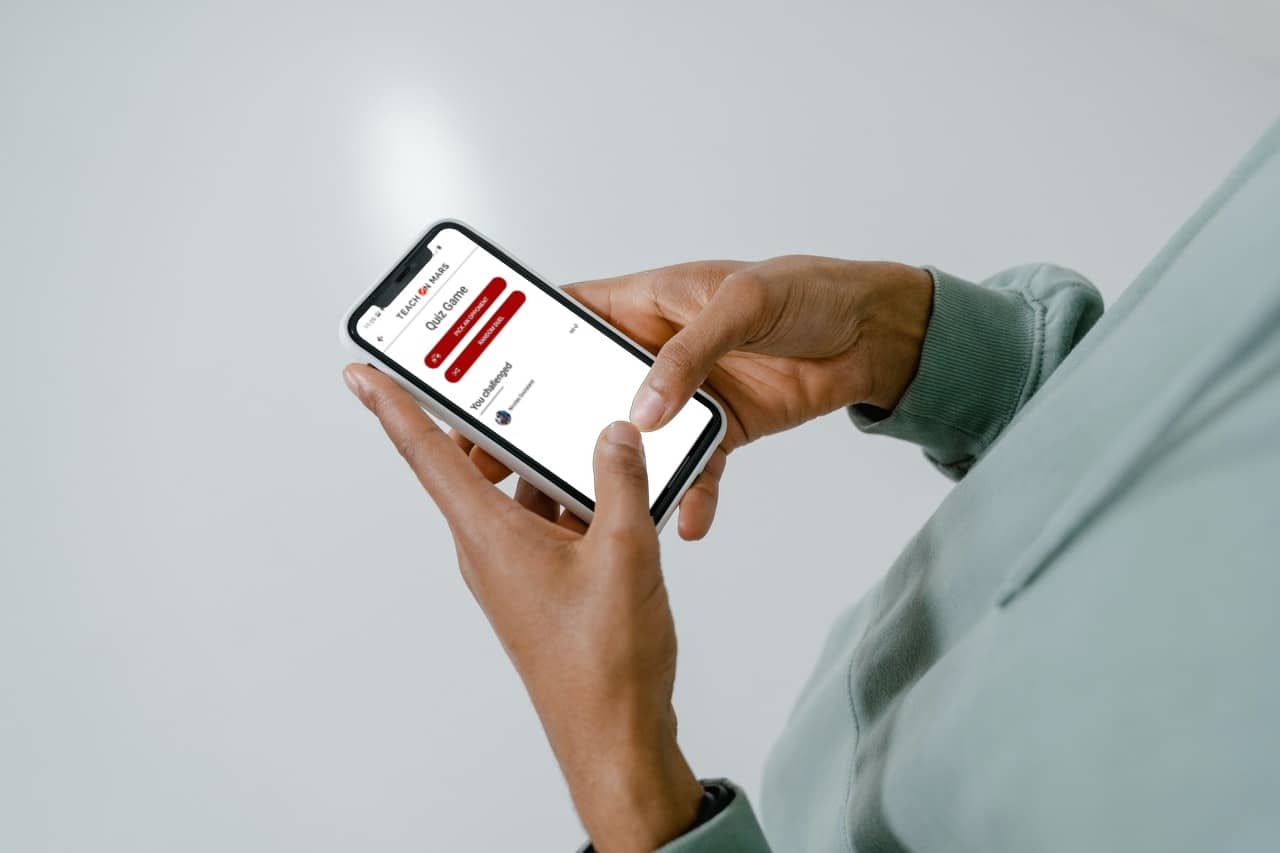 By revitalising your vendors' learning experiences, you also revitalise the image of your brand. By supporting your distributors from a social, individual and leisure point of view, you stand out from your competitors. The accessible and gamified aspect of a mobile application can also help make a difference, as you will discover in our article, "How to build loyalty among vendors in the retail sector".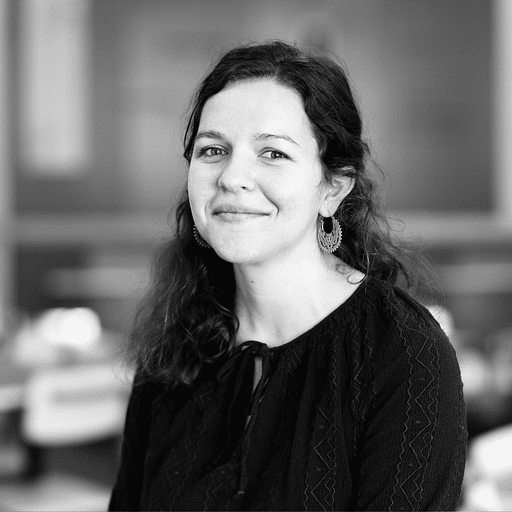 D'abord éditrice de manuels scolaires, professeure et coordinatrice pédagogique à l'Université, Julia a rejoint l'équipe Learning Experience chez Teach on Mars pour apporter ses compétences en pédagogie. La gamification et la différenciation pédagogique sont notamment ses chevaux de bataille.