ONBOARDING
Make sure new hires get onboarded quickly and effectively (Time-to-Operational Effectiveness) and at the same time provide an engaging social experience that reduces new hire churn, increases sense of belonging and matches expectations and media consumption habits of modern employees.

VINCI ENERGIES
With more than 77 000 staff worldwide, VINCI Energies is one of the world's leading players in the fields of infrastructure, energy and information management.
In a context characterised by rapid external growth, the VINCI Energies Academy, a specialist team that designs and delivers 15% of the training taking place across the Group, identified a strategic need to modernise and optimise its onboarding process. New staff joining the group through recruitment or acquisitions needed to be equipped with the people skills, culture knowledge and understanding of the corporate DNA necessary to become operational as quickly as possible.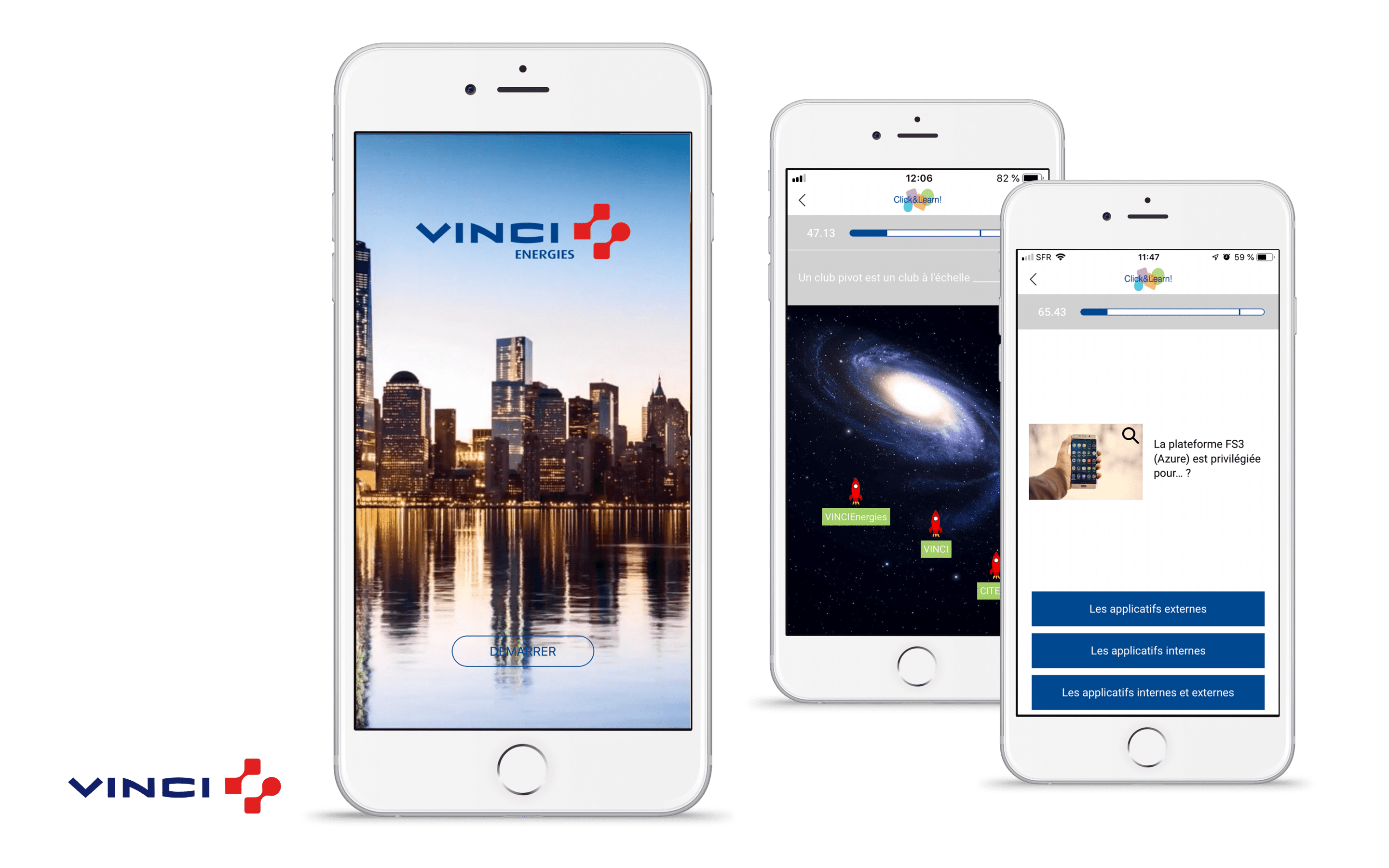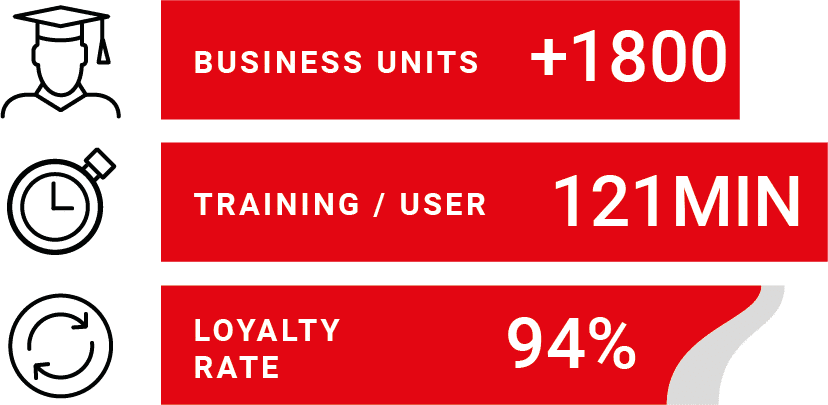 A RADICAL DIGITAL TRANSFORMATION
Given that this challenge was being played out against a backdrop of radical digital transformation in a business environment that was fast-changing and ever-more competitive, it made perfect sense for the onboarding process to be modernised through deployment of the VINCI Energies Academy's new Click&Learn mobile app (developed with Teach on Mars and launched in February 2017).
Bespoke mobile learning onboarding courses were developed by the Academy team, focusing on a high-quality, consumer-grade learning experience that showcases engaging, gamified activities. These can be accessed at any time (even off-line) and on any device, enabling new hires to manage their onboarding process at their own pace.
AN IMMERSIVE AND SOCIAL LEARNING EXPERIENCE
The mobile activities were also combined in a blended learning architecture with other learning formats (both asynchronous and synchronous) to create an immersive and social learning experience. Both completion and retention rates showed significant improvements over the previous more traditional onboarding programmes.
In addition, the power and flexibility of a mobile-led approach which places a personal onboarding assistant in every new hire's pocket, meant that programmes can be deployed instantaneously and at scale across the world. In the 2-and-a-half years since its launch Click&Learn has become part of the learning habit of VINCI Energies employees in more than 90 countries. This is a genuine business benefit for such a decentralised organisation, which has staff spread over more than 1800 business units.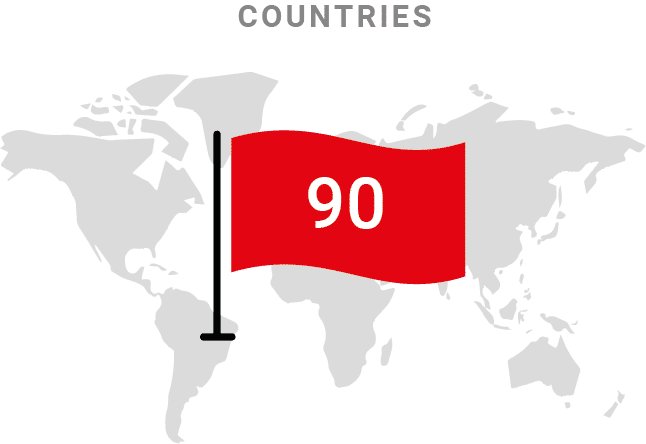 It's training, but not as we know it!
Mars Attacks! is Teach on Mars' very own series of training modules on today's and tomorrow's hottest trending topics. They're short, punchy and slightly irreverent – and you can get the latest episode here!