Jeudi 22 novembre 2018 se tenait, au très chaleureux Cercle Suédois, une matinale organisée par le CEW : Le retail digital oui mais humanisé avant tout.
C'est avec fierté et joie que nous avons pu témoigner à cette occasion et partager notre vision de cette digitalisation à l'oeuvre qui doit surtout booster la relation de proximité et de complicité dans la boutique entre le.la conseiller.ère beauté et son.sa client.e.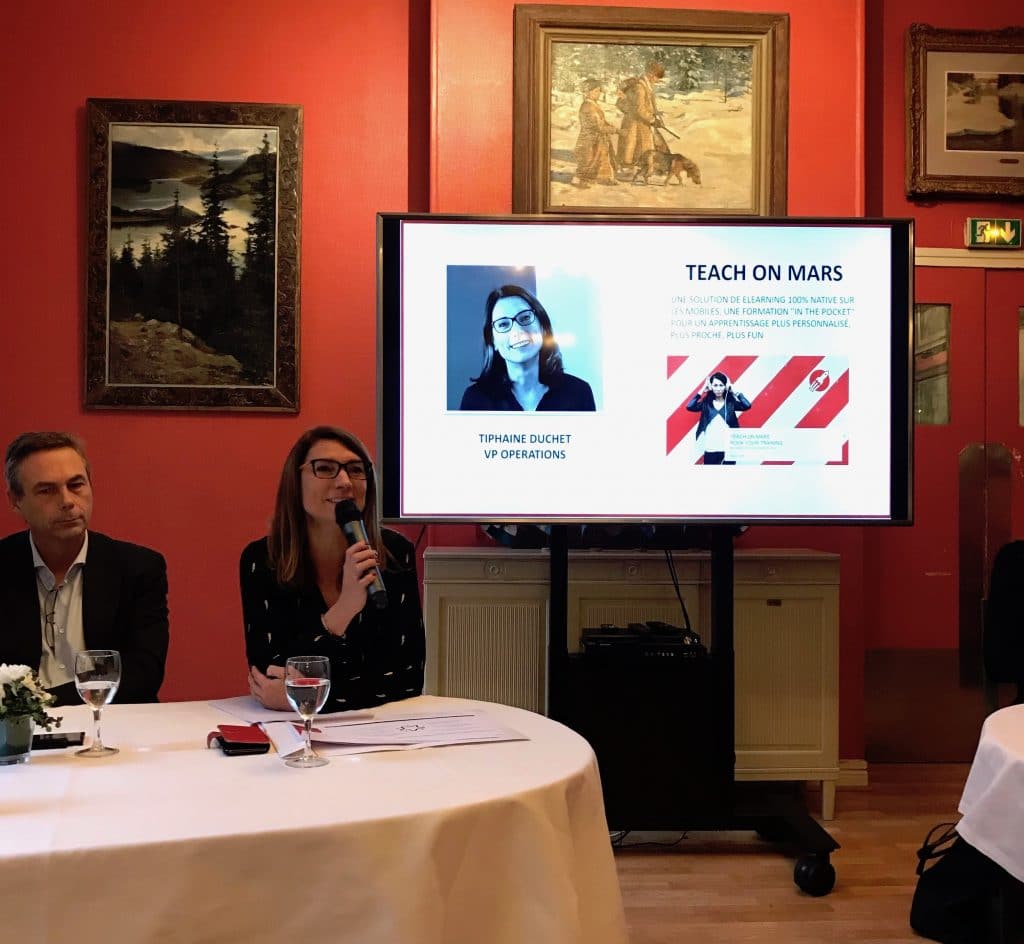 Car que vient chercher en boutique un client ? Si ce n'est une attention particulière, une expérience enrichissante ou un conseil personnalisé, puisque le produit en lui-même, il peut l'obtenir sur sa tablette depuis son canapé du bout des doigts !
Chez Teach on Mars, depuis plus de 5 ans, nous accompagnons les formateurs des plus grandes marques de la beauté à transmettre à leurs conseillers, bien évidemment une connaissance produit exemplaire mais aussi un sens de la relation client qui va apporter le petit plus qui change tout : reconnaissance de l'individu, réassurance dans son choix de la marque et de fait fidélisation.
Pourquoi le mobile learning est-il particulièrement adapté aux conseillers beauté ?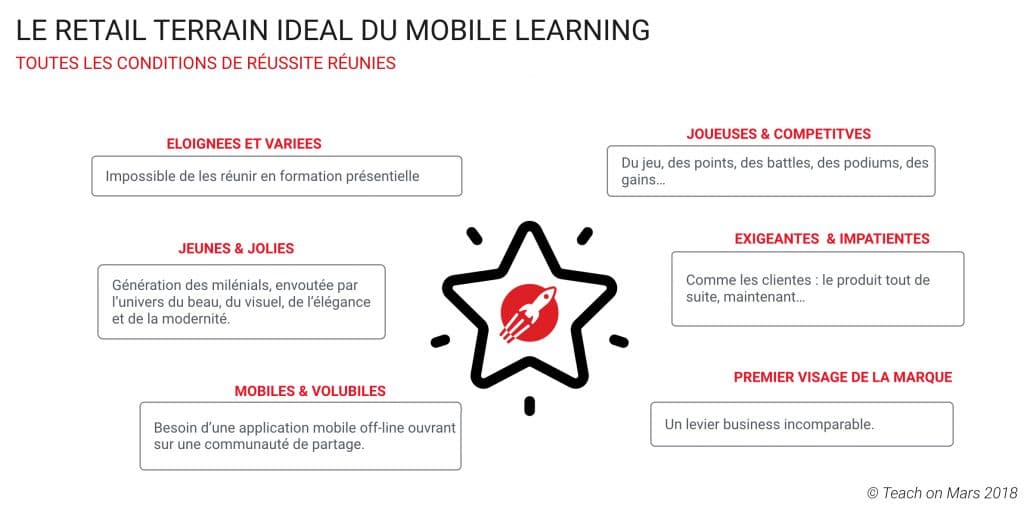 Cette précision dans la formation et cette excellence de la relation nous l'avons mesurée sur une échelle de 5 critères, et nous vous invitons à mesurer vos dispositifs de formation à l'aune de cette grille
DEPLOIEMENT : Est-ce que le conseiller se forme ? A-t-il accédé au contenu en ligne ? Combien de temps en moyenne y-a-t-il passé ? Est-il revenu ?
SATISFACTION : Est-ce que le conseiller est satisfait de la formation qui lui a été proposé ? A-t-il le sentiment d'avoir appris des choses, d'avoir progressé dans son expertise, d'en ressortir grandi ? A-t-il aimé les différentes modalités pédagogiques ?
CONNAISSANCE  : Que retient-on à chaud ? À froid ? Sur les connaissances techniques ? Sur les compétences comportementales ?
MISE EN PRATIQUE : Le client, le manager, le collègue, le coach, le formateur observent-ils concrètement une amélioration de la cérémonie de vente ? Avec une véritable valeur ajoutée dans la relation, mesurable par un mistery shopping ou un Survey à 360° ?
CONCRETISATION : Quel est le ROI du dispositif ? Quels coûts investis pour quels impacts sur le business à court, moyen et long terme ? D'un point de vue chiffres et d'un point de vue d'image de marque ?
(échelle inspirée de Kirkpatrick)
À chacun de ces niveaux, la relation humaine entre en jeu. La formation peut être en partie digitalisée mais elle doit s'accompagner de moments de partages, de dialogue et de retours d'expériences profondément humains.
Au-delà d'une technologie innovante et mobile first, Teach on Mars se positionne comme un accélérateur de performance mais surtout un outil de développement de la personne : aussi bien sur ses connaissances techniques du produit ou iconiques de la marque, que sur une proposition de valeur plus large qui met au coeur la relation humaine d'échange et de dialogue. Digital oui mais humain avant tout ! La thématique de cette matinale était décidément une brillante idée et les intervenants tous passionnés et inspirants.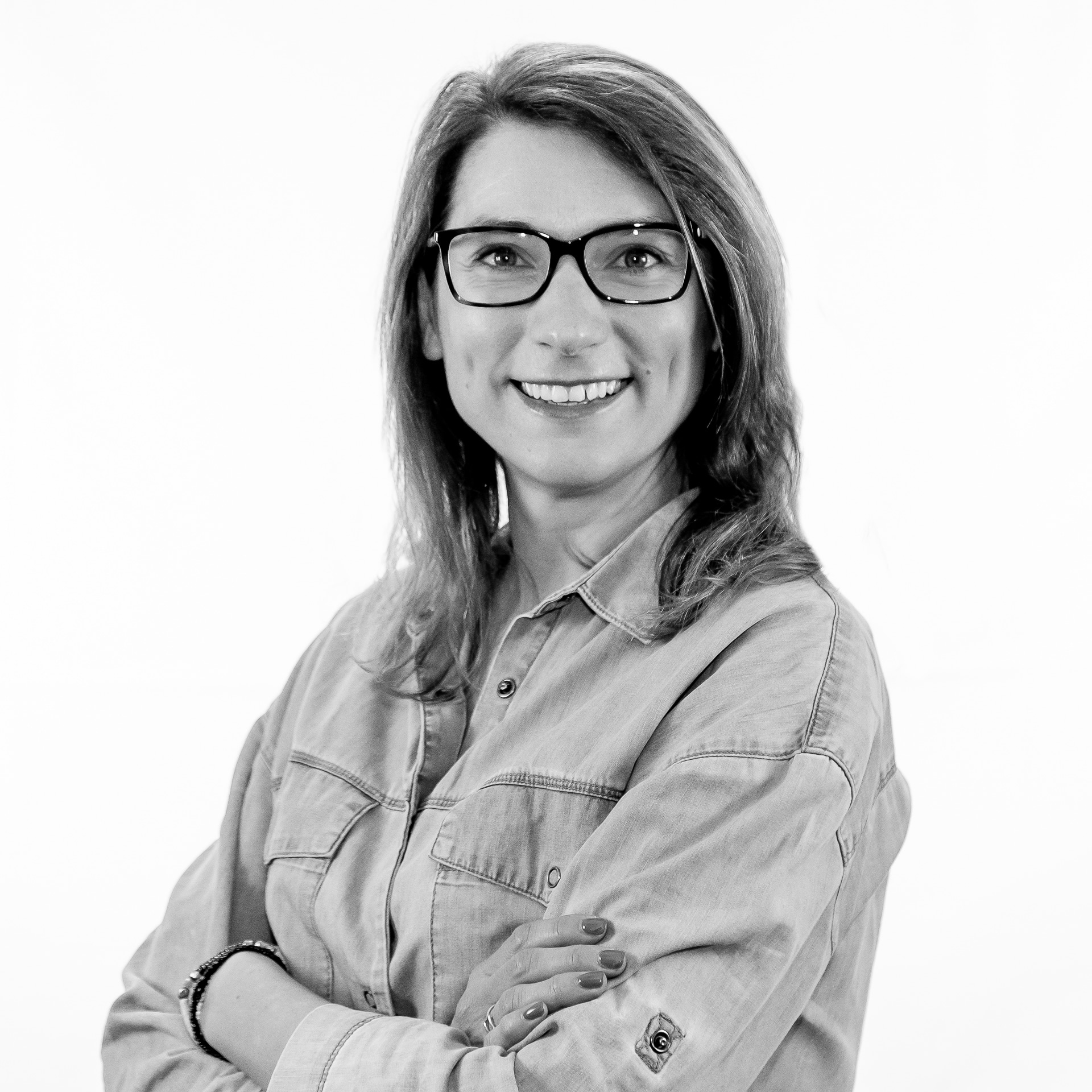 Tiphaine joined the crew of Teach on Mars after 13 years in multi-modal training strategy consulting. She was trainer, educational engineer, head of an e-learning center, consultant and support for major projects, director of a digital division … she now shares with pleasure and expertise, her rich experience of digital learning.